You have decided to set up a UC&C hosted offer for your enterprise customers (versus customer premises IPBX), you have the choice between two implementations: IP Centrex and IPBX virtualized.
And you must make the right choice.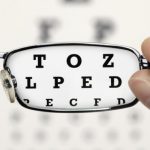 From there, you realize there is no real literature putting into perspective the IP Centrex and virtualized IPBX. Some will say that it is unclear. Let us enlighten and provide you with a few assets to shape your own opinion.
Let's start with the Wikipedia 2017 definition of IP Centrex, the definition as you will see demonstrates the confusion. Continue reading →