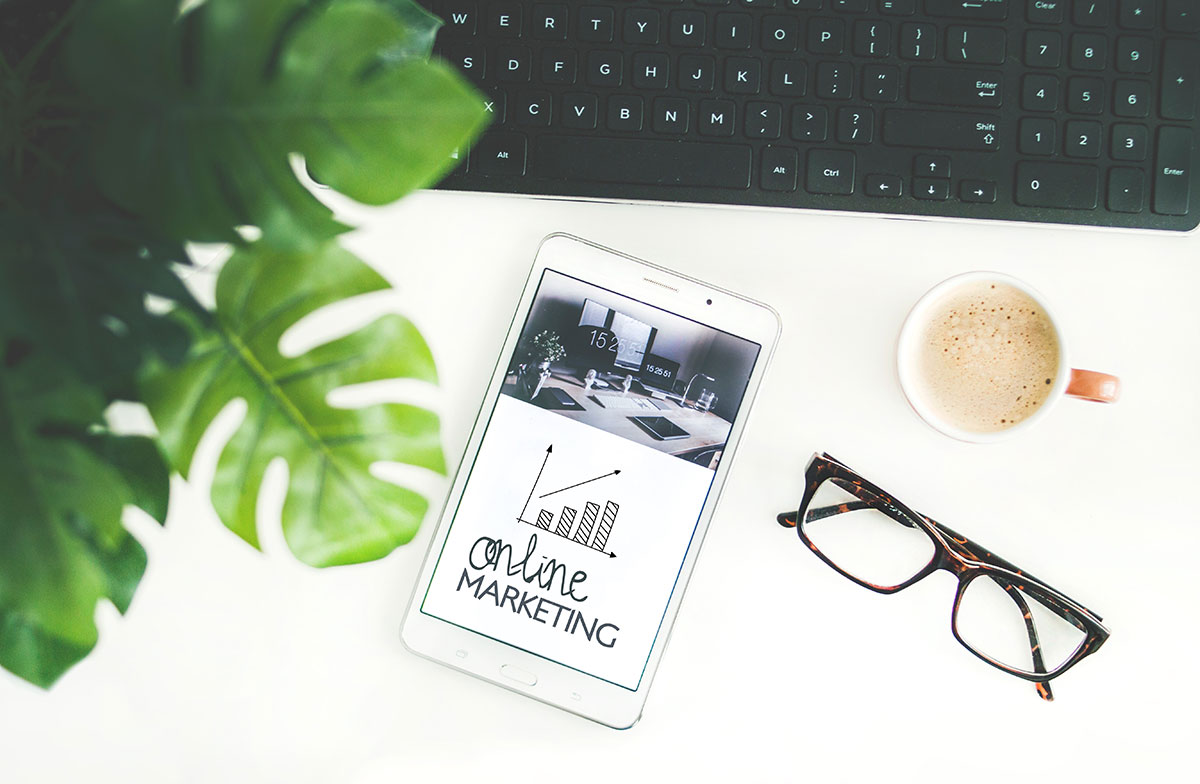 In the age of digital marketing, it can be hard to know where to start to make your brand stand out online. Whether you have a fully-staffed marketing department or you don't have anyone dedicated to your company's marketing, it can often feel like you're not making the headway your company needs.
But where do you even start? There are endless options when it comes to the tools you can use, but we've rounded up a few of our favorites that are easy and simple to navigate. Did we also mention that they're all free?
Canva is a web-based graphic design program that makes it easy to create exactly what your company is looking for from social media headers to invoices to newsletters. With custom dimensions for you to choose from, you'll know you're designing something that will perfectly fit your digital space. Hundreds of customizable templates, as well as free images, graphic elements and more,  are available, making creating graphics specific to your brand is easier than ever.
All of your creations are saved to your account so you never have to worry about misplacing last year's presentation or your favorite business card design. It's easy to duplicate, modify and save older documents which allows for greater continuity throughout your branding.
If you're looking for a sophisticated photo editor that's easy and free, Pixlr allows for a more in-depth editing experience without getting too far into the weeds. Pixlr makes it easy to crop, resize and customize images to give your work a little extra oomph and help catch the eye of a potential customer.
This program also allows you to add elements like borders, overlays and icons as well as offering filters and easy retouching. Pixlr also offers both a dark mode and light mode to help keep you from straining your eyes as you work.
Pexels provides a wealth of free, high-quality stock photos for any occasion. Simply enter what you're looking for in the search bar, select your image and download! Whether you're looking for the perfect image to let people know about a sale on social media, changing office hours for the holidays or something to give your blog a little extra shine, thousands of high-quality images of all sorts can be found for free on Pexels.
Sometimes the best way to manage your social media is to set it and forget it. The free version of Hootsuite allows you to add up to three profiles and schedule up to 30 messages at a time. This scheduling function is ideal for an office that doesn't have a dedicated marketing department, meaning that you can take a little time to write out your posts, drop them in the schedule and let them run on their own.
In addition, you can use Hootsuite to monitor incoming messages and you can pay up to $100 per month to boost your posts. If you're interested in growing your knowledge of social media and how it can help your company, Hootsuite also offers free courses to help you build the skills you need.
Similar to Canva, Adobe Spark allows you to create graphics through easy, customizable templates but unlike Canva, it also allows you to create web pages and short videos. The free version of Adobe Spark allows you to use thousands of free images and icons for your designs, making whatever you need easy to edit and identifiable with your brand.
If you know you need a graphic but you just can't get the creative juices flowing, Adobe Spark offers galleries of different posts, pages and videos to help jump start your imagination. Their blog also provides plenty of information and inspiration with posts like It's an Expression Explosion! New Ways to Create ????Social Content; 4 Social Meda Trends to Watch in 2019; and 2019 Graphic Design Trends and 31 Templates to Nail Them.
Lumen5 allows you to easily transform your articles, blog posts and other written copy into eye-catching videos with some creative A.I. assistance. Just enter a link or copy-paste your text, choose your photos or videos, and optimize for maximum viewing! No video editing experience is necessary and the ease of use allows for even the most beginner user to catch on quickly.
With 10X higher reach on Facebook with videos, 74% of all internet traffic being from video content and 64% of users being more likely to purchase after watching a video, Lumen5 is an easy tool to add to your marketing arsenal.
That's right, Wildix! With lots of product photos, videos, presentations, case studies and more, you'll have the tools to tell potential customers about the exact products you can bring them, and the services they'll find when they partner with you. The ability to directly show what you bring to the table sends the powerful message that your team really knows their stuff.
Your country's Wildix Marketing Manager is also available to help guide you in the right direction. If you don't know where to start, need some help understanding how Wildix can impact your marketing, or you just want an outside opinion of where you could use some improvements, your Wildix team is happy to help!