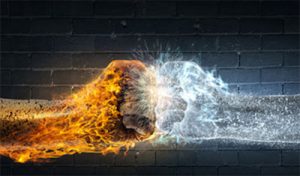 I am about to tell you a story about something that happened to me a few days ago.
Steve Osler and I had a few laughs 'sitting at the Kite bar,' and this is how the idea of sharing my experience with the group came to be.
In all honesty, there isn't much to tell, but the dynamics with which it occurred is quite funny (and even educational). No soda and popcorn needed, I will be brief…
As I was saying earlier, a few days ago I went to meet with a client. A multinational player in the hotel industry, who is the owner of a structure on 7 hectares with approximately 1,000 rooms.
The purpose of my trip was just a simple visit, but I found myself casually, and indirectly, in a confrontation with the competition: Mitel. Continue reading →