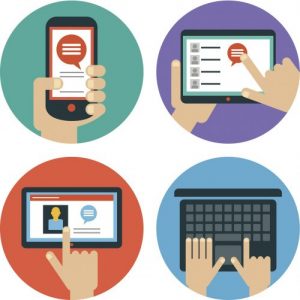 Touted at one time as a technology that would revolutionize communications and collaboration, has WebRTC succeeded?
Originally developed and released by Google in 2011, WebRTC provides a set of javascript libraries that turns any web browser into a rich media client capable of supporting voice, video, and screen sharing. Today, WebRTC is supported in virtually all leading browsers including Apple Safari (version 11), GoogleChrome, Firefox, Microsoft Edge, and Opera.
Since initial development, the use cases for WebRTC have rapidly grown. What was once envisioned as a technology simply to enable browser-to-browser communications sessions has emerged as a viable interface for unified communications applications including telephony, videoconferencing, web conferencing, and more.
By eliminating the need for dedicated software clients, WebRTC has become the primary means to solve a number of communications and collaboration challenges including:
Software maintenance: WebRTC eliminates the need to distribute, license, and update software clients, enabling providers of unified communications platforms and cloud-based services the opportunity to reduce operational costs.
Simplifying the end-user experience: Many UC applications and meeting services still require downloading and installing of clients, meaning that users have to know how to install software, and updates, and must overcome potential conflicts with security and anti-virus settings, creating potential for trouble, calls to help desks, higher support costs, and all-around frustration.
Speeding meeting entry: Requiring client download, or installation of an update, delays meeting entry. All too often individuals first receive the dreaded "there is an update available" message at meeting start time, meaning that they will spend the first several minutes of a call downloading and installing a new client, time that should be spent tackling the topic of the meeting.
As a result, a number of unified communications providers have adopted WebRTC as the basis for their client experiences, enabling customers to overcome the aforementioned challenges and instead, quickly join a meetingor start a call, using any WebRTC compliant-browser. And the scope of compliant browsers continues to grow as Apple recently added WebRTC support to Safari, while Microsoft supports it within their Edge browser. Many providers also use WebRTC libraries within their mobile and desktop applications to speed application development and to ensure a consistent experience whether a participant is using a dedicated client, or a browser to participate in a meeting or call.
Nemertes finds continuing interest as well in using WebRTC within digital transformation efforts to improve internal workflows and customer engagement: Twenty-seven percent of participants in a recent benchmark of more than 600 organizations are embedding communications into business applications, while another 20% are building custom applications. Examples include using WebRTC to add features like "click to call" and "click to conference" to enterprise apps, websites, or mobile apps. In these approaches, developers often leverage WebRTC forthe client, and make use of WebRTC-compliant services to integrate calls into UC platforms. Many UC providers already make WebRTC APIs available to customers wishing to build custom integrations.
It's often said that the measure of technology success is when one no longer realizes that they are using it. That can be said today of WebRTC given how often people use it to make calls, participate in videoconferences, or share content, without realizing that it is WebRTC that makes participating via a browser possible. Today, WebRTC has gone mainstream, solving core communications problems, improving ease of use, and providing a competitive advantage to those who have embraced it for their UC and meeting services.

Irwin Lazar
analyst with Nemertes.
Research Leader:
Unified Communications and Collaboration
Primary Focus Areas:
Unified Communications, VOIP/IP Telephony, Video/Audio/Web Conferencing, Team Collaboration, SIP trunking, Session Border Control, UC-as-a-Service, UC Operations, Management, and Business Value Measurement
Other Areas of Expertise:
Network Communication and Services, Mobility and Mobile Security, Contact Center and Customer Engagement, SDN/SD-WAN.
Irwin Lazar develops and manages research projects, conducts and analyzes primary research, and advises numerous enterprise and vendor clients. Mr. Lazar is responsible for benchmarking the adoption and use of emerging technologies in unified communications and collaboration, covering the collaboration space as an analyst for over 15 years.