Where does the story begin?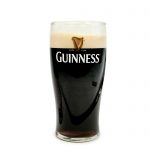 Not everyone knows that the famous Guinness beer was tapped for the first time in 1759 in Celbridge, 23 kilometers from Dublin.
It was invented by Arthur Guinness, born in 1725, a businessman who decided to "dive" into the brewing business. He married Olivia Whitmore and they were blessed to have 21 children together.
It is a rainy winter evening. Stefano and Dimitri Osler are having two pints of Guinness at Pub Gulliver on the bank of Lake Caldonazzo in San Cristoforo, Trentino.
It is 2002, Stefano is 27 and his brother Dimitri is only 20.
Continue reading "Wildix History /1: Where the Story Begins"