Where does the story begin?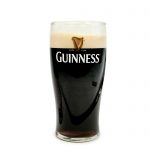 Not everyone knows that the famous Guinness beer was tapped for the first time in 1759 in Celbridge, 23 kilometers from Dublin.
It was invented by Arthur Guinness, born in 1725, a businessman who decided to "dive" into the brewing business. He married Olivia Whitmore and they were blessed to have 21 children together.
It is a rainy winter evening. Stefano and Dimitri Osler are having two pints of Guinness at Pub Gulliver on the bank of Lake Caldonazzo in San Cristoforo, Trentino.
It is 2002, Stefano is 27 and his brother Dimitri is only 20.
Stefano loves the taste of this beer and admires the fact that its particular taste can be recognized among hundreds.
Stefano thinks: "This is the winning factor, to stand out from the crowd, to be unique, to distinguish oneself".
The two brothers are having their beers and talking about the topic that they know best: Information Technology.
At the time Stefano is the technical director of StarSystem, the company founded in 1998 by Silvano Samaretz and Stefano himself, that offers software services to businesses—in those years, those who understood something about computers earned money—while his brother works for the same company as Linux system engineer and creates software services for contact centers.
So the two brothers are talking about Computer Science and daydreaming a little bit.
How nice it would be to have the money and the power to make their own product and industrialize it, and then to make a fortune by selling it all around the world!
This is what we call "bar talk" – conversations that result in disparate ideas and building castles in the air, which are often swept away the very next morning, once you have a clear mind again.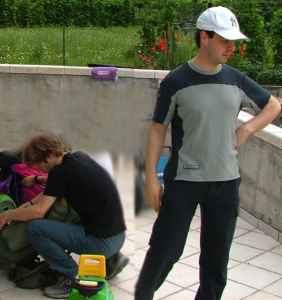 However the Osler brothers are not in just some place, they are in San Cristoforo, and they are not drinking just some random beer, they are drinking Guinness.
Being different is the key to making your dream come true.
Of course Stefano and Dimitri do not know yet that their bar talk is going to come true. But they believe in putting their ideas to the test to prove their worth.
To be continued…