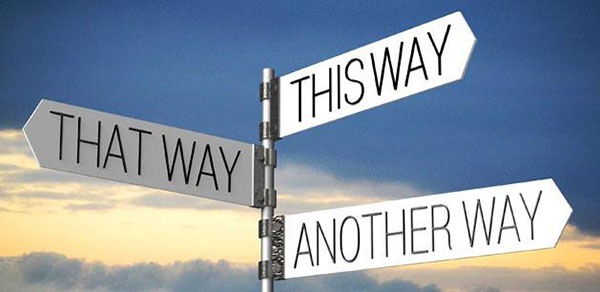 Having worked in the communications industry for over 25 years, it's great to see a technical advancement that meets the requirements of the consumer; to have smarter solutions for communications rather than just voice.
Sure, Voice over IP changed many things but it still majored on Voice being the main method of communication whereas Unified Communications and Collaboration allows a much greater array of communication solutions.
Spending a majority of my career in technical Roles, starting as an apprentice installation engineer, before progressing to Support Manager and Presales roles, many would believe my main focus to be technological, however I do not consider technology as the primary consideration.
Yes it true that WebRTC is a technology that is already everywhere: every PC, Mac and mobile device which therefore means users, both internal and external, can collaborate without the need to install anything, (not even a plug in) and this is transforming the way we communicate. Also when you consider that WebRTC supports Voice, video, chat, file transfer and screen sharing, all functionalities that users require to collaborate, technology should remain a major consideration but not one of the primary, and the reason for this is simple.
What do business owners ask for when talking to you about a new communication platform? When VoIP came along did anyone ever get asked the following questions? "I would really like a solution that converts what I say into digital information and sends it across my network and the internet rather than the traditional cables and static telephone lines we have used for years".
These are not the questions that a business owner would ask.
The reason they are engaged with you is not because of a technological advancement, its because they have a business issue that you may be able to address, an issue such as "My staff work ineffectively because……" or "my video conference solution is expensive and limited to proprietary hardware" Never would I expect that your customer will ask you for WebRTC but instead for solutions that WebRTC applications can address.
So what would I consider the things that a MSP or system integrator should consider, well taking a new vendor of any solution is a big consideration for a supplier, it's not just about how the product will fit into the portfolio and what it offers the customers, there is the training requirements of the sales and technical teams and also getting the processes in place for the back-office staff. However, a good vendor should have this process ready for their channel and also be able to adapt it for the particular requirements of each partner. There is lots of competition in the collaboration space and each product has its own advantages, but what are the main considerations to look for?  To help your business make the right selection, I have compiled my top 8 considerations to help you with the selection:
Usability: How easy is it to access the functionality the collaboration solutions offers, it's great having a massive feature list but if these features are complicated to use then the user adoption will be low. The interface should be intuitive and simple without the requirement to endure hours of training to access the basic collaboration feature set.
Functionality: What can you do with the collaboration solution, does the solution give the users an increase in productivity or are the functions just gimmicks. Is there a real return on investment that can be demonstrated from using the added functionality above that of email and file sharing alongside a free chat platform. Features such as video calling and fully featured video conferencing, screen or application sharing and integration into existing desktop applications.
Platform support: More and more companies have a mix of operating systems across their IT estate, people using a Macbook should not be stopped from collaborating with Windows users, many vendors don't have uniform support across operating systems. This should also be considered for tablets, in the BYOD environment that more and more companies are promoting, these devices should be supported either natively or via an App.
Flexible Billing Options: Look to work with a vendor that offer you options to bill your customers for the contract length that suits their business needs, any vendor confident in their product should be able to offer you flexibility rather than just long term contracts.
External Collaboration: does the offering give you the ability to have the same collaboration functions with external users and internal users? If not, then why not? Could you imagine a telephone system without external lines or an email solution without the ability to send emails to external users? Seems crazy right but there are still solutions out there that operate on an internal user basis only. Ensure these solutions are not part of your selection.
Beyond Collaboration: Do you want to supply another solution to work alongside the phone system you supplied 5 years ago? if it's just another disproportionate system that users have to fire up and use again your adoption will be low and any potential return on investment will not be realised. Select a vendor that offers more than just an application suite that allows user to chat, looked for a solution that is full UC&C so you, as a partner can maximise the possibility with your clients.
Partnerships: This should be the most major consideration a partner can take, do you really want to take a solution from a vendor that also sells direct or offers you their solution through an affiliation scheme where you, the partner are no longer in total control of the relationship.
Get the product selection right and your revenues will increase.
By choosing the right UC&C Solution not only is there opportunity for higher margins but also improve customer retention. Margins available across a lot of the telecoms sector have been reduced in recent years, margin on calls costs, hosted services being sold by the masses and smart buyers using the internet to research any solution.
Many solutions are now being sold for very little margin per user, per month as the market is saturated with similar products. Partners who are able to differentiate themselves will be able to make higher margin levels, in a mass market box solution the vendor is the only winner. If you can supply a solution that fixes a customer issue, allows users to be more efficient and also replaces several revenue streams such as Web chat, remote support and Geolocation tracking, then there are great possibilities for partners to make and retain margin. If the solution does all of the above and does it well then you will keep the customer, if a partner does not embrace collaboration now and start offering it as part of their portfolio then I have no doubt that your customers will soon be talking to someone who can offer these solutions and that opens the doors then them to supply all the communications systems.
Since the introduction of Wildix to the UK in 2017, we have gained invaluable experience from our partners and other industry peers in what people expect from a UC&C solution and why they have partnered with us. Many partners have shared with us why they chose to partner with Wildix already and these have been published in the partner stories section on our website.