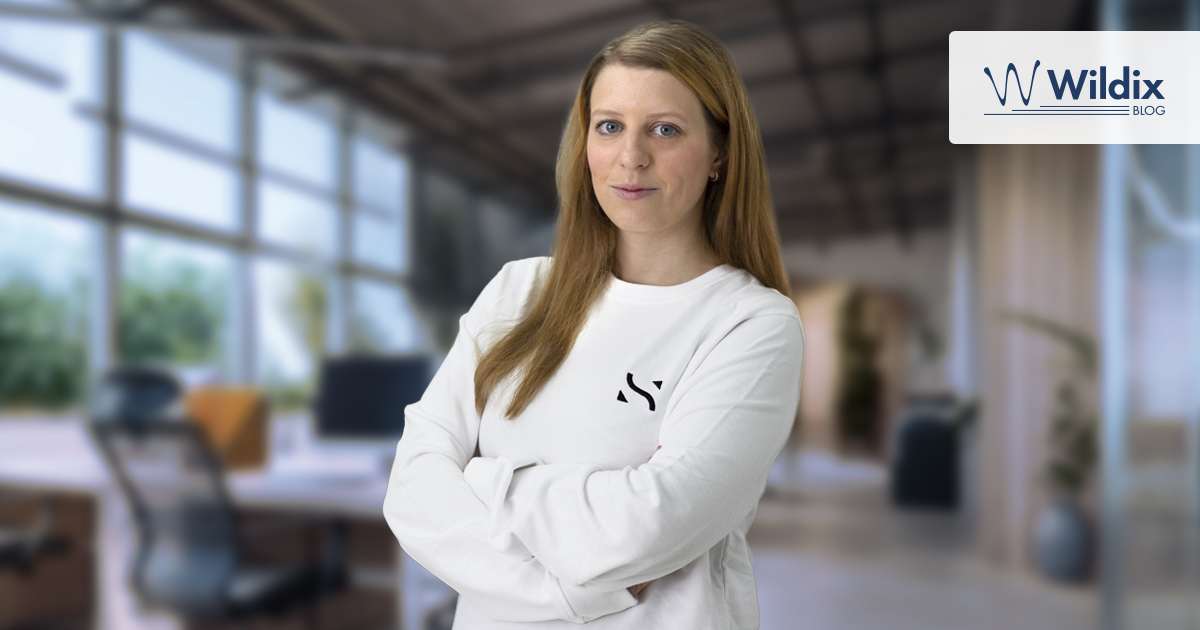 Modern marketing plans are incomplete without a social media strategy. Yet at Socialnamic, we see many companies dive into social media without just that — a strategy. Instead, they view it as more of a pastime than as a real source of business. And you know what? That mindset is a self-fulfilling prophecy, causing companies to make a significant time investment, but gain no clear return.
Everyone knows the importance of a good website, a nice booth layout at a trade show or a professional company video. So why do many businesses treat social media differently?
It's likely because many of us use social media in our private lives and therefore think that managing a profile on a business platform (such as LinkedIn Business Manager, Meta Ads Manager, Meta Business Suite or Event Manager) is the same.
The fact that they are very easy to use compared to other technologies also makes people think they can manage them without spending much extra time or money. Here's the thing, though: social media is a proven marketing tool. And just like other marketing tools, you need to invest time and money to see a good return on investment.
Your profile is a reflection of your business. So, to help you put your best foot forward and save time learning through trial and error, let me share some expert tips with you on how you can create and maintain a stellar social media profile.
What Makes a Good Profile?
Every platform has different features and layouts, but generally speaking, you need to fully complete your profile to engage — and hopefully convert — any traffic you land. To do that you need to:
Add high-quality profile and cover pictures with descriptions. Low-resolution images do not show your business in the best light while leaving out descriptions leaves your audience without context and possible SEO opportunities.
Fill out all profile sections. Only leave them empty if they really don't make sense for your business.
Add your contact data and links to other profiles, where possible. Don't be shy or concerned about privacy. Choose what you want to share but give people the possibility to contact you directly. This is, after all, the aim of social media.
Use highlights and pinned content. There's a reason these features exist, and for businesses, they are a great section to share, in a few words, what makes the company unique.
Add links in your Bio and descriptions. You want to give enough information to awaken people's curiosity but not so much that they won't be enticed to visit your website to learn more. One of the best ways to add that link is by using a link divider such as Zaap or LinkTree.
Post regularly. Don't let people visit an empty profile or find old content on it.
Keep it Updated
The last point above in many ways is the hardest and most important. It's not enough to set up a good profile and just leave it. New people visiting your profile will want to see that you are active, and if they find old content it will leave them with a bad first impression. (That is, if they find it at all — the less often you post, the fewer people the algorithm will show your profile to.)
And here's the real kicker: even if you return to your original posting schedule you may never recover your initial reach. We don't know the exact rule for this, because platform algorithms are kept secret, but we do know that profiles that stop posting and interacting with their audiences start to disappear for their followers.
If you are going to be absent for some time, there are a few things you can do.
Leave a message to let viewers know when you'll return.
Temporarily close the page. Many platforms do offer this option and it stops people from stumbling onto your profile.
It is still better to avoid this situation completely, so start by only opening as many accounts as you can manage and fit into your strategy. Each platform is different, so choose ones that align with your goals. Of course later, as your experience and capacity grow, you can always consider new platforms. And, try to get ahead of the game by creating and implementing a content calendar to keep yourself on track.
Don't Forget to Respond
Despite being in the name, many companies forget that social media is social. Part of the experience is engaging with customers and one of the ways to do that is to respond to their comments.
This makes your profile dynamic, especially to algorithms that tend to value comments as one of the most effective interactions and as a result keep your post in the news feed longer, allowing more people to see it. But you also need to keep in mind that more and more, customers of both B2C and B2B businesses are turning to social media as a customer service channel.
Which means they complain. Both through comments and private messages.
Comments
There are so many companies with no idea of how to moderate negative comments and think that just leaving them with no reply is a solid strategy.
However, unanswered complaints in the comments can be dangerous, especially if people are supporting each other with case studies. These comments can be read by new or potential clients and cause misunderstandings.
Responding to the message, even if you ask to move the conversation to a private message, still shows that you are responsive and invested in the customer experience.
Private messages
Unanswered private messages are potentially less dangerous since they are private. However, not answering them could cause you to lose a potential client who needed more information or cause a current client to complain more publicly to just be noticed. Nowadays, quality customer care can make your business stand out and social media is a powerful tool to increase the customer experience.
Though since B2B businesses can involve many departments, it may not be the channel you wish to promote for your customer service requests. Instead, make sure it is moderated by someone who can answer important questions that come up or can easily deliver messages to the right department.
Because even if you do not promote it as your preferred channel, there will be customers who will go to social media first. Be ready and proactive with your interactions.
How Do You Know It's Effective?
Once you've completed your profile and are regularly posting content, you'll need to see what's working and what isn't to have a truly effective social media presence. To do this you can:
Analyze profile visits and clicks by using analytics tools. You can either choose to rely on the one included on the platforms or use a third-party tool. If you're going for the latter, I recommend Metricool.
Ask an expert. If you just need help understanding the purpose of each section, you can choose to work with a social media manager, instead of a strategist who may be a better fit if you want to create a strategy. Many social media managers offer warmup calls that cover the basics, and sometimes they are even free. Book one and get the expertise you need.
Follow the steps outlined on the platform. Wait a few weeks to see if the changes have helped to optimize your profile.
If you find after taking these actions that you're getting visits but they are not converting into followers, contact requests or whatever goal you've set, take a step back and look over your profile again. Is it clear what you are offering? Can visitors easily pick out and understand the benefits of working with you?
If the answer is no, try to make some changes and measure some key metrics over a set period of time to see if your conversions increase.
Common Issues
While there are no hard and fast rules about what will and won't work on social media. Here are some mistakes that I see businesses make all too often:
Products and services are always central. While this seems to fit into your business objectives this is not the type of content people come to see. You need to create content that addresses your customer's needs, desires and problems so that when you do talk about your products and services, you focus on their benefits.
Speaking in "technical" language. Social media is meant to be a conversation. Adjust your tone and style to fit with the platform. You may be able to be more technical on LinkedIn, for example, but the same won't work on Instagram.
Not producing enough original content and using stock photos and videos. Profiles like this lack personalization and thus, interest.
Posting the same content on every platform. Each platform has its own logic, algorithm and audience. Copying and pasting the same content may save time, but it won't gain you a following.
Not having a dedicated team. By assigning social media tasks to existing internal teams, you are not putting your best foot forward. If it's not their primary job, they won't have enough time to study the platforms, manage them or interpret the metrics accurately.
Not tracking results on social media or using advanced features, such as "lookalike" and "custom audiences", event conversions and others. Without taking advantage of these tools, the algorithm finds it difficult to target the right audience and therefore B2B companies usually have a higher cost per click (CPC) on social media ads.
Paid Promotion
Now, organic reach on social media is not dead, but it is getting more and more difficult to stand out and have a viral moment. There are too many profiles, covering almost everything. To stand out you must be very good at identifying your unique features and communicating them, but even then you aren't guaranteed success.
Here's where paid promotion can help your profile gain momentum. For example, on Facebook, you can set an ad with the objective of increasing your number of page likes and it will show your page to your set target audience. LinkedIn, Instagram and TikTok also allow you to drive paid traffic inside their platforms, exposing your page to more viewers than you would reach on your own, especially if you're opening a new profile.
However, before you do this make sure that you are ready. That your profile is complete, that there's a clear set of metrics you want to measure and that you have the support to engage and support new viewers.
Even if you have a strong profile with a growing audience, organic activity must be combined with paid in order to reach the largest audience. The algorithm is designed that way. Remember, advertising is how social media companies monetize the platform, so you will need to use it to get the most out of your social media presence.
Be Yourself
The last piece of advice I want to leave you with today is this: be real.
Watch what your competitors are doing, but don't take inspiration from them. Instead, observe carefully what's happening in your company and take inspiration from there. What makes smaller, niche profiles successful is their uniqueness.
The other thing people are looking for is honesty and authenticity. Make sure what you are communicating matches up with your values and goals and that your photos, videos and images are original to you. People will notice stock images and if your message doesn't ring true. Trust begins with how you present yourself, and that is just as true on social media as elsewhere.
People will only follow businesses they believe they can trust and they judge to be worthwhile enough to follow. The age of businesses being able to "lie" is gone. The era of transparency has begun.
For more marketing tips, subscribe to receive our magazine for free!