For today's UCaaS customers, bigger does mean better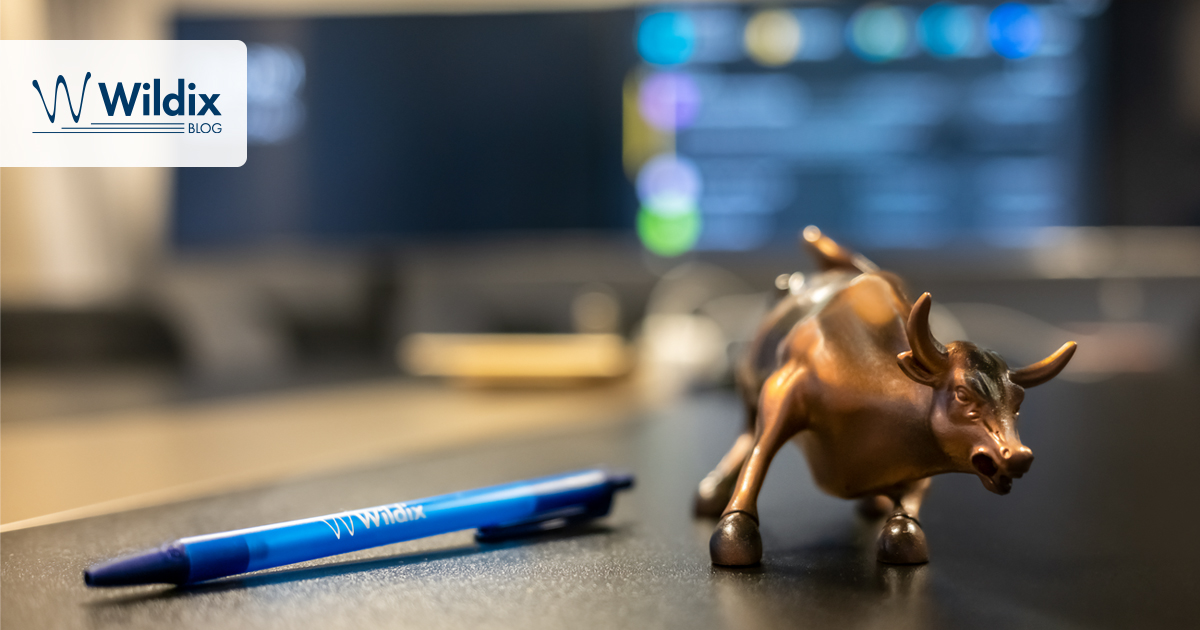 The tech world is changing every day — but if you look at the priorities of some MSPs, you may not realize that. Many of them are refusing to keep up with these changes and, as a result, are on their way to going out of business.
Plenty of systems integrators, especially those who've been in the market for years or even decades, still believe they hold some special power just because they're a small, local business. These MSPs will say that they won deals because they earned customers' trust and confidence; they'll say that their business value comes from how end-users rely on them to keep phones and PBXs up and running every day.
Not only is this expectation wrong but it hasn't been right for years!
The truth is that these days, people have changed where they look for trust. For most, small businesses mean very little when investing in reliable technology. What matters to customers far more now is buying from a reliable multinational brand.
Think about this yourself. When a business wants to have a web server up and running, who do they trust for that service: Joe's Web Solutions from down the street or a giant like AWS?
When a business wants to have their computers repaired, who do they want to cover their warranty: the local PC repair shop, or the computer's manufacturer, like Dell or Apple?
In almost all cases, businesses will select big brands to maintain their technology because they see those big brands as more powerful and reliable. Telephony is far more than cabling and PoE switches. Now, it's all about a reliable service, which, thanks to brand positioning, customers think only the biggest brands can provide.
I know this is not a pleasant picture for most MSPs. But you shouldn't file for bankruptcy just yet: even with this change in customers' minds, you as a small business have a role to play that can win you deals and money.
That role is local presence, specialized expertise and reliable service — but always backed by the power and reliability of a good brand. And, if your brand is a good one, they will help your business to succeed in this role with technical support and sales assistance.
For Wildix Partners, this is exactly the role we emphasize: acting as the local sales team and tech force driving the Wildix brand. What each and every Wildix Partner does is, on the one hand, provide customers with the reliability they expect, given through a global brand. The sale of each Wildix installation is carried out by Partners in this way to ensure you have the offering that end-users can feel secure in purchasing.
However, this is not to say Wildix Partners are mere agents who pass along the value Wildix initially designs. Actually, it's the opposite: all Wildix Partners are the reliability that customers want to see in a worldwide brand.
Because Partners handle sales, installations and repairs directly, they create the security end-users believe they can find only in big tech names. The entire system of support that runs Wildix comes entirely from this Partnership.
This is why I keep urging you all to say "I AM WILDIX": you, our Partners, are the sales, the tech, the direct forces that ensure Wildix runs worldwide. Without your hard work, Wildix could not exist.
Of course, there is another side to this that not all Partners have decided to embrace. Because Partners are so much of the value in Wildix, it's critical that they use the Wildix brand in sales and marketing — even more than they use the brand of their own business.
I know this isn't a pleasant thought. Your business is something you built, something you put enormous time and effort into creating. It's only natural for you to want to put this branding first.
But remember what your customers think they need to be successful: they want a big technology brand, not a small business. They want the reliability they see in technology with global reach and modern capabilities.
If you're not leaning into the brand of the technology you're selling, you can't give customers what they want. Try as you might to sell your small business, end-users will feel more comfortable buying the protection they see in a global technology brand. To them, the days of finding value in just some small business are over.
Plenty of Partners realize this fact. For example, years ago, many MSPs would ask that their instance of Wildix be rebranded to show their business's logo. But nowadays, this never happens anymore, because MSPs know their customers would rather see the name of a global technology brand!
So for your own success, it's critical you set aside the ego of promoting your own small business and put the winning strategy first. Yes, you spent a lot of sweat creating your business — but haven't you also invested a lot in joining Wildix? Hasn't Wildix invested in you?
When you proudly declare to your customers "I AM WILDIX," all you're doing is reaping the rewards of your contributions to the Wildix brand.
These are earnings you deserve as a Wildix Partner, but you can only earn them if you learn to start putting Wildix first. As you know, the easiest way to win sales is by giving customers the solution that already exists in their mind; when it comes to technology nowadays, that solution will almost certainly be a specialized global brand, not the logo of the nearby general store.
For success to come your way, the best thing you can do for your business is to show your customers that exactly this kind of global brand is not just what you're selling, but who you are.
For more tips on achieving sales and business success, subscribe to receive our magazine for free!