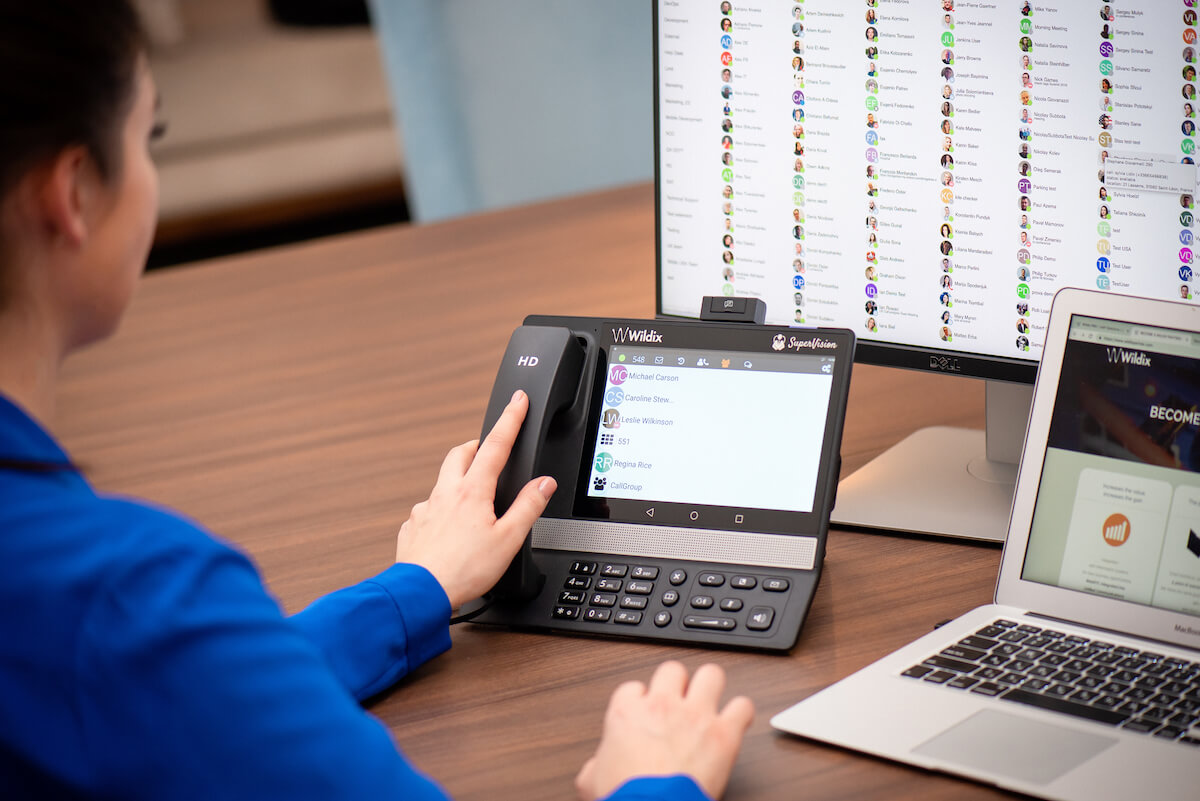 What device do you want in your home and how do you manage the balance of working in the home environment?
Now that the future for offices containing the majority of the companies staff seems even more uncertain, a viewpoint that has been strengthened by Twitter who have announced their staff do not need to return to the office but instead are free to continue to work smarter from home, does this raise the question, what device is best for smart workers?
Typically, the majority of smart workers use a headset in conjunction with a softphone or even compromise with a mobile app. How does this work with the work/home life balance?
Wearing a headset for 8 hours a day in the home can create issues such as not hearing the doorbell or being unaware of background noise in your environment, plus unless you are a call agent on the phone all day people don't want to wear a headset continually.
Maybe you are lucky enough to have a home office where you can have a VoIP handset but how about the majority who use a shared area of the house such as a dining room table or a breakfast counter, what are the options these people have? Even if you do have a home office, many people don't like the isolation of being inside of the same four walls throughout the entire working day and instead opt to work in a shared area of the home.
For those of us that work within a shared home workspace, there will be a change in the device that users want to have around this place as this way of working becomes the new normal, what I mean here is: who wants a standard looking traditional IP telephone on their breakfast bar? After all, when you go shopping for items to place in the kitchen or dining room I am sure that you would rather be looking to accessorise from Bloomingdale's or Harvey Nichols and not radio shack!
Also if the device has to remain there outside of working hours then why can't it be more than just a phone, should it not add functions to the area its located and as most people working smarter, balancing that time between the office and home duties will work beyond the normal 9-5 office hours so the device can't be hidden away once the traditional working day is over.
Smart workers will need a nice multifunctional device that offers functionality to the home and to the workplace, a device that is designed to look attractive yet easy to use and a device that is as beautiful as it is functional, a device that adds to the environment and not just a piece of office equipment sitting in the home, a device like the SuperVision.
Along with looking attractive and complimenting the surrounding area, the SuperVision handset is a full 8- inch touch screen Android device, this means the device can provide features to the home outside working hours, from simply streaming your favourite TV show or cooking show, to having your ring door phone application loaded so you can see who is calling at the front door. You can even run your work applications on this one device, emails and work calendars can be configured on the device so you don't need your laptop out cluttering your home yet still be reactive to the work as and when you need to.
Beyond the device, Wildix's intelligent Collaboration solution helps balance working from homes in many other ways, such as bringing teams together through chat and video or simply allowing you to move a live call from one device to another so you can pass the call to your mobile application while going to answer the door.
Work-life balance will change and technology use will adapt to accommodate this.
To learn more about the Wildix Smart Working Solution and offerings, please visit: Work from Home with Wildix