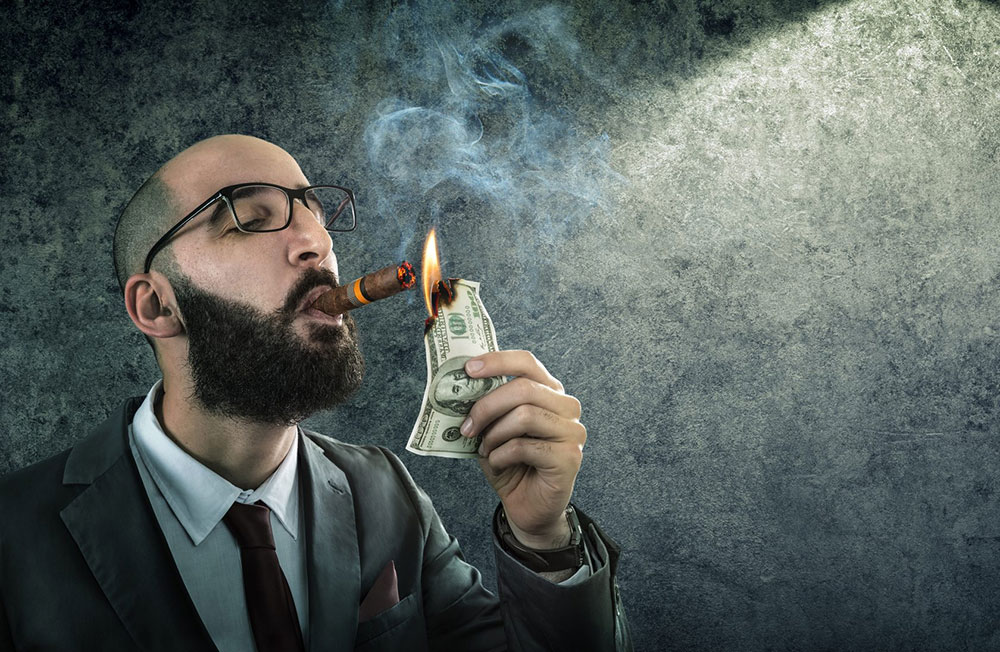 Are you considering investing in UC&C to improve your company's productivity?
Telephone calls bounce between internal employees, they have to handle millions of emails and exorbitant travel costs: at the dawn of 2018, it is clear that UC&C is the definitive remedy to inefficiencies in internal communication that cause loss of productivity. However, there is one aspect that you must carefully evaluate before moving toward UC&C – a fundamental factor on which the success of the company's entire investment depends. Because even if you implement the most advanced technology available on the market, the risk of seeing all your efforts nullified is around the corner. And, as you could read from the title of this article, the attack you may come across is a real stab in the back…
…by no less than the employees of your company! Employees who do NOT want to use UC&C technology.
But I know what you're thinking; if UC&C produces tangible improvements, why would they not want to use it?
Let's see, at a glance, why internal users might object the new UC&C technology. Imagine this scenario:
The company approves the investment in UC&C. You work hard with your IT team to install the new technology. The installation will obviously not only involve UC&C software on computers, but also mobile devices and applications. It is, therefore, a laborious and complex management of VPNs to guarantee the safety of devices.
Then comes the big moment where everything has to work – which is where the problems typically start:
Users cannot use it;
The platform used caused technical problems;
The support from the system integrator is not adequate, because the vendor, in turn, cannot provide efficient service.
Because of this, internal users return to writing those millions of emails, which they could have synthesized in a few seconds of chat. Or, worse, they communicate using the same applications they use with their friends and family, increasing the risk of distractions at work.
At this point, the reasons why internal users refuse to use UC&C are clear. This is certainly not a personal issue against the IT Department. It is because employees of the company do not get an effective and immediate benefit from the adoption of the new technology. This is why they will NEVER start using it. And if nobody in the company is using it, you will find yourself wasting time and money.
There are four elements of the UC&C platform you should consider in order to overcome internal resistance to change.
As an IT manager, you've probably already collided with these elements before.
Maybe you've run into this when you've proposed new solutions to improve productivity. People will say, "But, if we've always done it this certain way, and it works, why do we have to change?"
Resistance to change is inherent in most people. They see the new direction as a threat to their long-established habits. They are suspicious, reluctant to learn, and perhaps poorly prepared technically.
This is why UC&C's success in positively changing the habits of your colleagues will depend on the simplicity of the platform to a large extent. It needs to be able to bring immediate improvement in the working lives of the users.
Think of major consumer revolutions in communications such as WhatsApp when replacing SMS. If you want to avoid a resounding internal rejection, you have to make sure that the transition to the new technology is just as easy as using WhatsApp instead of SMS.
So here are the 4 elements you need to consider when choosing a UC&C platform to make sure that your employees will be happy to use the new technology, and that it will deliver the desired results.
1. UX – the User Experience of the platform.
Ensure that the interaction with user technology is fast and practical.
The user must be able to navigate through the functions, finding what he needs intuitively.
An excellent UX is a tremendous boost to overcome distrust.
2. The number of interfaces to be accessed by the user.
Is the software the same for Mac and Windows? Because having very different interfaces between devices can seriously penalize the UX. Think about what could happen if you changed your computer! The platform must be able to offer a coherent experience.
3. System integrator support
What kind of support can your partner provide you with to solve problems encountered by users?
A problem that requires the intervention of a special technician can only discourage end users.
If technicians don't provide you with fast support, it will increase user frustration and a sense of rejection of the new instrument.
4. Installing, managing and updating the platform on ALL company devices.
For example, for video conferencing functions, software requires configuration with microphone, video camera and headset. Mobile devices require a VPN for security. Are you ready to bet that everything will work and that you won't have to constantly intervene to deal with different problems between different devices? In addition, if the user changes devices, how much time will you use to manage the new installation? Will your intervention slow down or prevent the user from using it? And if all UC&C tools were accessible from an intuitive Web interface, without having to install external applications how much would that improve things?
Now imagine this situation.
Provide internal users with access credentials to the UC&C platform with a single submission. From then on, all users will be able to start using UC&C. The UC&C platform is, in fact, a Web interface, which does not require any kind of installation on many computers.
So you and your team don't need to spend entire days installing applications. In addition, consider that all users know how to navigate a website. The impact with the new technology will not be as traumatic as having to learn to use new software!
Too good to be true?
That's exactly what Wildix developed, the first UC&C system on a Web interface.
From Wildix's browser-based interface, users have instant access to tools such as:
Chat. They will be able to exchange information instantly.
Post-it. They may leave reminders if their colleagues are not available.
VoIP. They can make calls with the same benefits as the fixed network.
Video calls. They can take advantage of all of the advantages of the video conference call and smart working.
Because it is browser-based, the interface between different devices will always be the same.
In this way, users will be able to familiarize themselves with the new functions even faster.
Now, if you're determined to improve your company's productivity with a powerful tool like UC&C, you have to take the latter into account: Your colleagues will probably never be happy with the announcement that you'll start using a new technology.
But this is an obstacle that you can NOT remove. In a sense, it is part of human nature.
What you can do instead, is choose a simple platform to install, manage and use.
A complete and reliable solution like Wildix, which focuses on the user experience.
Employees will not only start using applications and phones immediately… but they will be enthusiastic about it, and thank you for making their working lives easier!