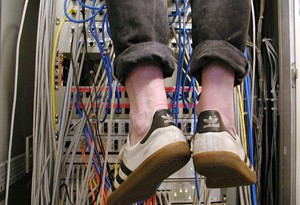 One of the difficulties I encounter when contacting potential partners, is actually reaching the person I need. Very often, that person is unavailable. Why? What is the reason? Well, I am excluding lame excuses such as the person winking conspiratorially at his secretary and whispering, "Tell him that I'm not here."
One of the real reasons is that the person is actually very focused on a job.
Sooner or later when I finally reach him, after many calls, I find him completely exhausted, and he informs me he needs to follow-up on a very important, complex installation, that requires many hours or even days of work.

His customer is very demanding, expecting his immediate attention. This is why he cannot listen to me, and it is also for this reason, he is unable to attend the Wildix Open Days. Possibly he could be interested, but not right now, and he is not sure when.
This type of thing happens not only with the famous Open Source installers, but also with the installers of the big brands, like Cisco or Avaya, or even the equally well known Promelit.
For this reason, I recall the words of Roberto Smiderle, owner of the company RETI of Vicenza (Wildix Partner), when he was telling me the advantages of ‪ Wildix compared, for example, to Avaya, in connecting the Welcome Italia line, "With Wildix, all that is necessary is a SIP trunk.
With Avaya, you also need a gateway, and in addition, for every service there is a separate license, and those licenses are costly!"
It is worth mentioning the words of one of my other Venetian partners, Ferruccio Vettore of Tre Ci in Belluno who spoke of the need for additional hardware to link Promelit to Welcome lines.
It is exactly for these reasons that the installers of the big brands do not have easy lives! Precisely because every seemingly simple project becomes complex, complicated, each configuration requires more time, but the customer cannot wait and does not want to wait. It becomes a torture for both sides!
Then I reached another conclusion, after watching the videos of Frank Merenda, many of these installers with whom I have spoken, are victims of the problem of product line expansion!
In fact, they often tell me that their core business lies in electrical systems, home automation and video surveillance, radio links, structured wiring and LAN networks, then they say, it happens that we can also install a PBX, but we don't have one specific brand we deal with. We install what the customer requests. Where the hell is this core business?
What will it take for these people, very tired and exhausted, to work in peace?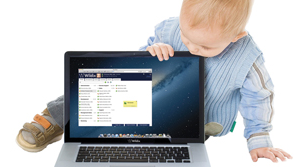 My response:
– Focalization of their business;
– The simplicity of Wildix solutions!