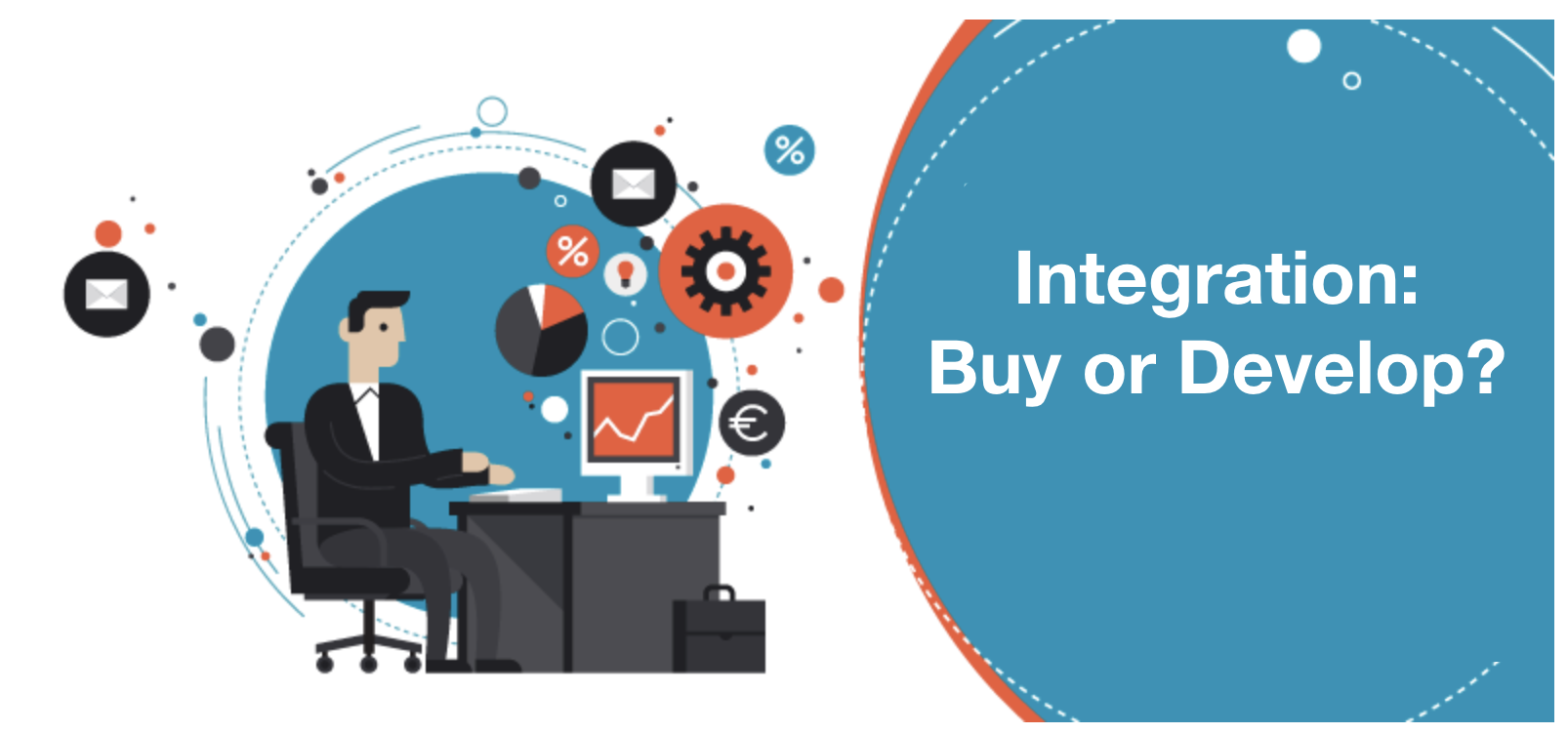 This time we will analyze whether it is better to buy or develop integrations. Many communication systems already provide integration with software and it is not always reasonable to develop it. On the other side, if a solution is not compatible with your requirements, then it is better to consider developing.
These integrations can be realized via built-in modules, third-party services, or middleware applications.
If the requirements above are met (Determining Integration Requirements), there is no reason to develop integrations from scratch.
To find out more about the available PBX or UC solutions, consult the website or marketplace of the application with which you want to integrate.
Middleware Software
Middleware software can help achieve Computer Telephony Integration with many standalone SIP phones and PBX systems, together with the most widespread CRMs.
The support is limited to calls and directory integration, so if your requirements involve more than those (such as chat session integration), it is advised to look at other options.
Customizations
Always consider the fact that requirements might change in the future, so make sure the boundaries of the integration are not too strict. In the future, you might have to change the system completely if the integration is not scalable, or if the company developing it is not willing to extend it or maintain it.
In many situations, the existing solution's requirements can be partially satisfied. From my experience, standard integrations can work fine as a start, but, after some period of use, further requirements may appear. For this reason, it is important to know, from the start, if the solution we chose will meet all possible requirements.
Costs
Many cloud-based applications operate on a monthly fee-based structure, which allows access to a specified integration. This option may be worth considering when selecting the integration mode.
When to Develop
If the available commercial solutions are not suitable to your requirements, or if they do not exist, it is time to develop your dream solution.
If you are already using CRM software or related application, you should discuss options with the development team of the company that makes that software or application.
If your application is made in-house, or if you are the software house making the CRM software, then developing the integration yourself will give you, your users, and customers significant benefits.
A good and complete integration with a UC solution will revolutionize the way users work with customers, enhance productivity, and help reduce the time wasted on useless operations.