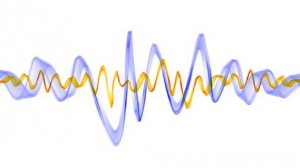 In the latest WMS release three important trunk options appeared:
* g729 ptime – this option allows to spare up to 2 times the bandwidth used by a normal g729 call using ptime 20 – from 25 kbit/s to 12 kbit/s! So far just a few operators out there support this feature. Only compressed codecs such as g729 and g723 have an advantage in using large frames because IP headers make up a big part of the entire packet (IP headers + payload). For this reason the option is not available for g711a and g711u.

* support refer – trunks should usually not be allowed to perform transfers on the pbx so this option should be off. In case you run an integration with external IVRs, Speech Recognition Systems the usage of transfers via REFER when the call must be bridged back to a user or a pbx service allows to free up two channels optimizing resources usage.
* session timer – sessions timers are used in sip to make sure that calls will be hung up in case a trunk or phone does not send itself the hang up. During our analysis we found out that some operators do not support correctly session timers as specified in the rfc 2543 http://www.ietf.org/rfc/rfc2543.txt. This means that when using these operators calls might be hung up before time. To overcome this problem we added an option to disable this feature. Always keep it enabled by default.