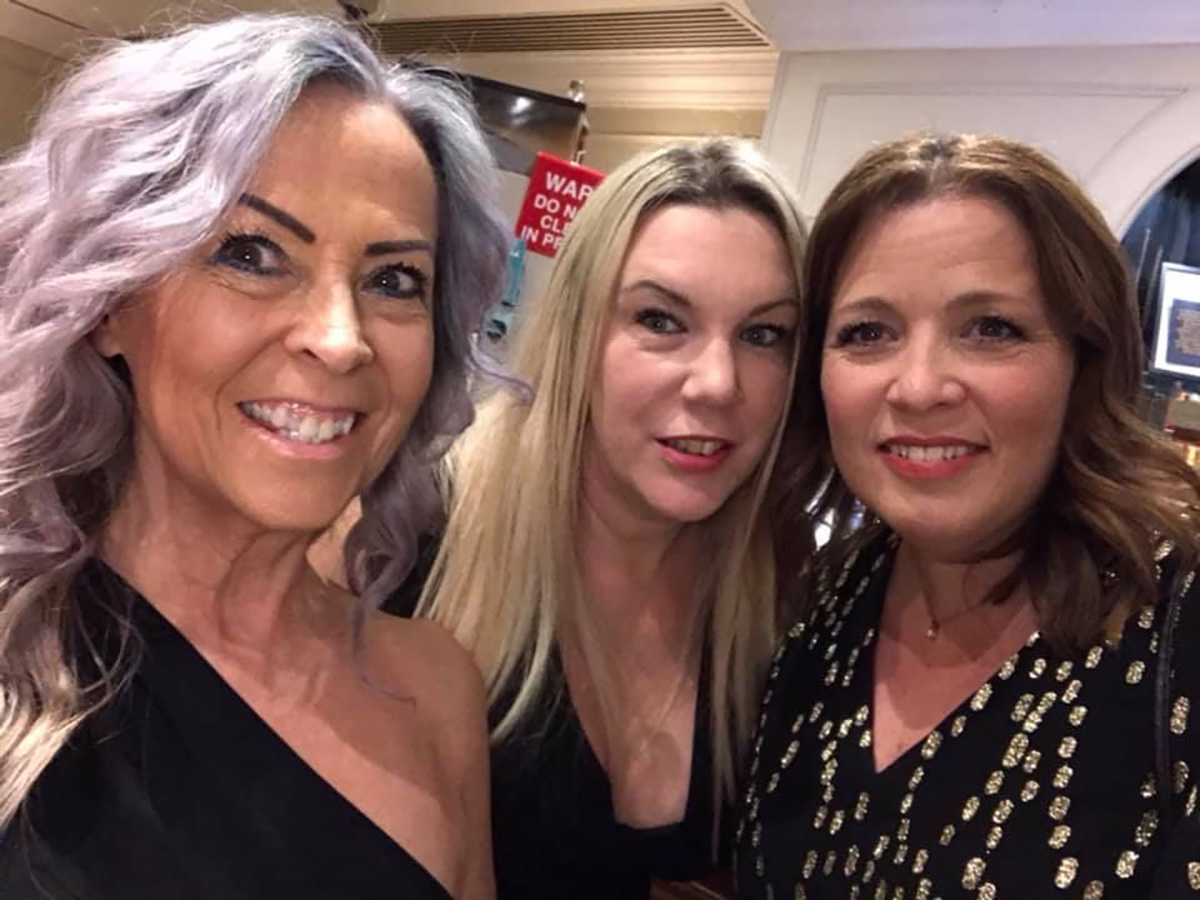 In facing the challenges ahead in tech, women continue to drive the industry forward through leadership, innovation and a perpetually courageous spirit.
At Wildix, we're getting to know examples of these inspiring figures with our ongoing "Women in Tech" column. For this feature, we had the exceptional pleasure of interviewing Linda Stiles, HR Manager for Wildix UK Partner ElemenTel Ltd.
Starting Out
Although she currently works in HR, Linda spent over 20 years in a career in sales where she discovered her ability to understand the psychology of sales — in other words, to determine how and why people behave the way they do. Having learned this, she was able to modify her own behaviour to make the most of relationships that affect sales productivity.
With this insight and Linda's own drive and enthusiasm, she carved out for herself a highly successful career in sales, sales training and sales management.
In time, Linda joined ElemenTel, where due to business growth she switched tracks from Sales to HR.
"The training I received early on in my sales career is still relevant today, and although the methods have changed as technology and the language we use has evolved, it is fundamentally the same method," she said. "If we understand our own personality traits, become an expert on ourselves, we have a better chance of knowing when to assert ourselves and when to remain silent."
Linda goes on to say, "Traditionally, a salesperson would need to be driven and maybe a little outgoing, dare I say gregarious — I admit I was completely full of myself and often had to calm myself down. I had to learn to speak in a lower, slower tone. I was about 100 miles an hour back then, but this did not always get the results I needed.
"If I was selling to a prospective customer who was outgoing, unless I calmed my personality down we got absolutely nothing accomplished, On the other hand, if I was selling to a calmer individual, a 'thinker' who wanted to know all of the facts and figures, I would need to follow the 'script' and go through all of the details. I did find modifying my personality which is essentially me, difficult, but I learned quickly that this was the route to sales success."
She continued, "I realised I had quite a gift for understanding what made my prospective customers tick, which did really help me carve out a very decent living — people buy from people, as the saying goes. The transition from Sales Manager to HR Manager was  very smooth, and my sales experience has helped me immensely in helping the team stay on track and keeping good working relations."
In a largely male-dominated industry, Linda sees her gender as no obstacle in advancing her career.
"I've been working for quite a long time and have seen a lot of changes in the workplace, and although I have never felt that gender was relevant, I look back and can see that a lot of change did need to take place," she said. "I was lucky I was surrounded by strong characters, both male and female. We came from the 'work hard play hard' attitude —we were all equals. Equal pay, equal respect and equal results were expected.
"These values drive me today in my role in HR: equality and fairness for everyone, regardless of gender or anything else for that matter."
A Personal Touch
Outside of considering her own professional skills, what else has shaped the trajectory of Linda's career path and kept her invested at ElemenTel?
"At ElemenTel we have, like every good business, a solid strategy for all, and each individual knows how their efforts helps us realise our overall business objectives," Linda said. "But we interrogate the processes we use to get us there. We do not agree with 'if it is not broken don't fix it' — quite the contrary, we feel if it is working, let's try to see if it is possible to make it better. It depends what your definition of 'better' is, since we are all different. At ElemenTel, we know that our most valued asset is our employees, so we feel that it's an investment of our time to interrogate our own methods. What effect do our processes have on our employees? Are they happy? Do they need training? Do they need more time? Is this task the right fit for their skill set? Are we pushing them too hard? Are we rewarding them in a way which suits them?
"Our 'better' is, we need a happy workforce who feels valued and listened to with a good work-life balance. This is so important to me — it must be the 'work hard play hard' attitude ringing in my ears from the 80s! On a serious note, this shows me that I work for a business with stakeholders who listen to and value their workforce."
Trust Starts at Home
Linda's idea of employee wellbeing also extends to her reasoning behind instituting a smart working policy. Encouraging employees to work from home when the need arises, she stressed, should be a natural choice for managers, as they should expect employees to operate effectively on their own.
"It goes without saying that if your recruitment process is strong and you hire candidates who share your own values, this makes things easier," she explained. "We like to think we are flexible, and we are happy for our team to work in an agile manner, whether this is in the office or at home.
"We as a company offer Wildix as a solution to our customers. With its ability to be operated from any browser and any device, Wildix has helped us become the agile company we are today. It is so easy to set up and we find that there is no compromise on the service offered to internal or external customers.
"At this challenging time, I cannot imagine how problematic it would be to operate effectively without Wildix."
Forging Connections
Beyond the platform's work-from-home capabilities, Linda also sees value in Wildix's ability to keep people and businesses connected.
"As an HR Manager, my to-do list is all about calling people or having a web conference. I can video call any of my colleagues — it's one click away! I can set up a confidential web conference easily. Wildix is an integral tool for our business and helps me immeasurably with my role."
According to Linda, these benefits have also been appreciated by her fellow team members in tech and sales.
"We have business consultants in the office who do not have to paint a picture with prospective customers anymore. They can show our customers clearly and concisely how Wildix works, and they like this way of working. Our customers really get involved at this stage. They can see for themselves how easy it is to operate and how it could help them with our ever-increasingly agile way of working."
"And then how it works from Sales to Tech."
She continued, "Our engineers always spend time with new customers showing them how Wildix works, ensuring that they are confident users and that they understand the system's full potential. In the past, this could be very time consuming, and we would get resistance from customers as they were concerned about staff downtime and loss of productivity, but as Wildix is so intuitive and easy to navigate around it takes much less time to train staff, which keeps downtime to an absolute minimum.
"In my opinion, Wildix is the best bit of telecoms tech in the marketplace, and I consider myself to be lucky to work for a company who not only values its employees but strives to offer the best comms solution to its potential customers."