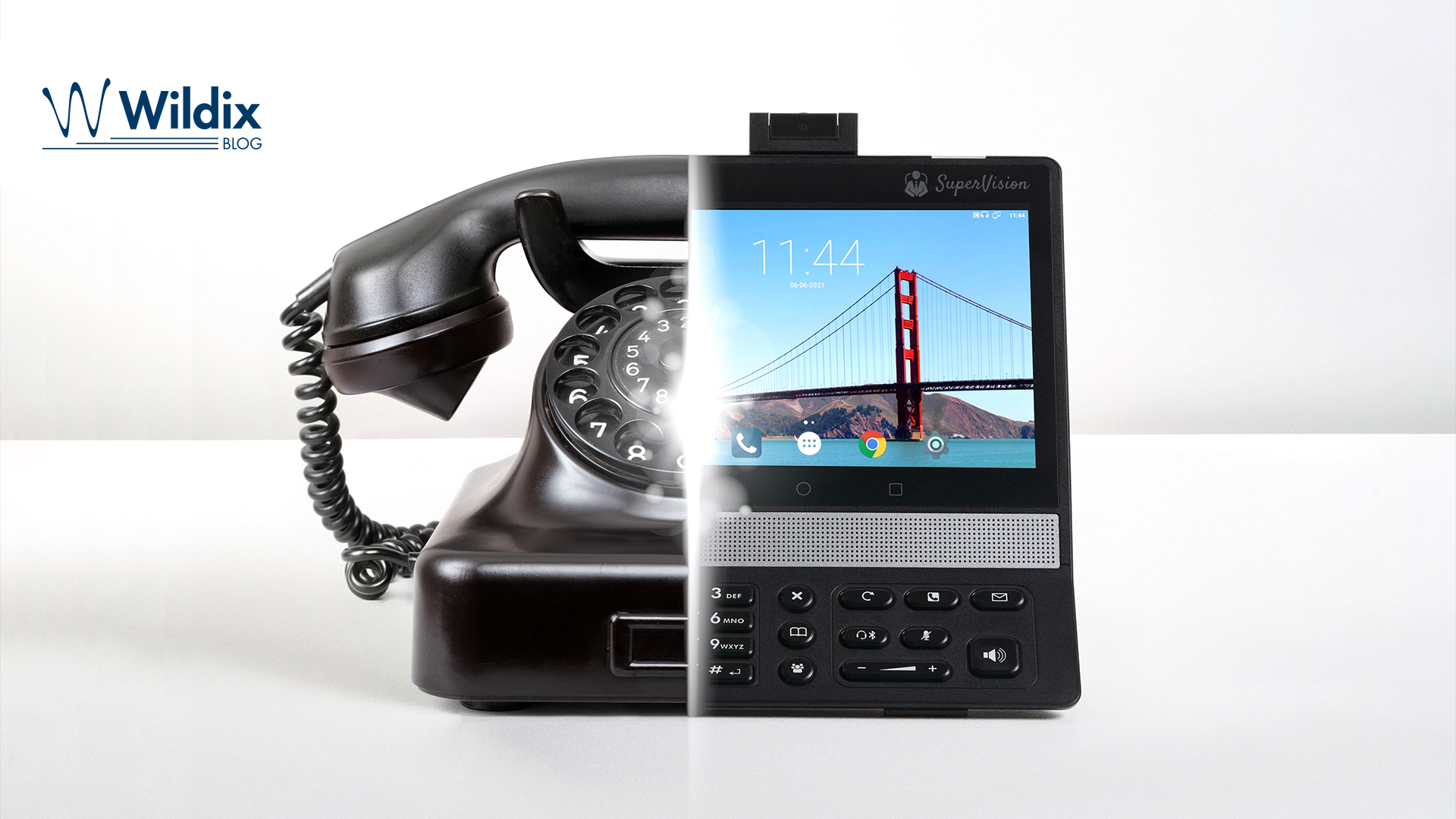 Hard Facts About Why Upgrading Hardware is Essential
Even with how much businesses are investing in the cloud, the fact remains that hardware is essential to your workflows. Yes, there's tremendous benefit in moving more and more of your work processes to the cloud — but at the end of the day, everyone at your business still needs devices to do that work on.
Still, it isn't only hardware like PCs and smartphones that matter for successful workflows. Using dedicated devices for internet telephony can often enhance even the most advanced cloud-hosted PBXs. With additional devices, like handsets or VoIP phones, work procedures that lean more heavily on regular calling become simpler with better-defined processes.
That assumes all that hardware is reasonably up to date. VoIP devices are helpful, to be sure. However, in today's business environment, using older hardware can hamper procedures more than help them.
By that same token, taking the plunge on upgrading your communications devices will bring significant benefits to your workplace. Here are four of the biggest ways how those improvements will happen.
1. Security
The unfortunate truth is that no device remains fully secure forever. With the wide resources and knowledge bases available to hackers, it's always a matter of when, not "if," for cracking a given piece of hardware's security. And yes, that's true for any piece of hardware you're connecting to the internet.
As such, it's essential to always use devices that receive regular software updates from their manufacturers. Without those constant patches, there comes an increased risk of cyberattackers breaking into the device through an unaddressed vulnerability.
Using older devices runs a risk of attack simply because the older any given hardware becomes, the less support the manufacturer is likely to give it. Just for maximizing safety, it's important to get the devices that are being given the most support right now, which most often will mean the most recent hardware available. (If your vendor has signaled that a device is end of life, get new ones quickly; the ones sitting in your offices are now ripe targets for attackers.)
2. Usability
Machinery rarely works like new forever, and that goes extra for digital devices. Over time, most VoIP hardware becomes slower in performance, in addition to being prone to crashes and unexpected shutdowns.
The easiest way to get maximum performance out of your VoIP devices is to switch to the latest version. On top of general upgrades and updates made to the device's interface, switching to a newer model can often improve the quality and bitrate of your devices, which will make conferencing smoother and more intuitive. Similarly, up-to-date VoIP accessories can take workers from wired to Bluetooth-enabled connectivity for greater accessibility in making calls.
Bottom line, if you haven't upgraded your hardware for a while, you may not just be missing out; your overall workflows may be moving more slowly, too.
3. Lower Costs
Yes, you read that right: With new hardware, you'll likely lower your regular business expenses, even though you're paying for devices to be replaced.
Even on an individual scale, repairing enterprise-grade devices is typically far more expensive than simply replacing them. Obviously, the costs involved only grow when you take an entire business into consideration. As counterintuitive as it might seem, fixing the existing hardware in your office can quickly become a money sink as the age of each device ticks on.
In terms of cost-benefit analysis, just replacing old hardware before it has a chance to run up maintenance fees is going to be the cheaper route (especially when applied to an entire office's worth of devices).
4. Integrations
It's a safe bet that any given company uses multiple pieces of software for communications. Alongside programs for calling and videoconferencing, you likely have CRMs, email and other tools for logging conversations or just putting them into action.
This is exactly why more advanced UCC technology will use integrations: By routing these various functions into one place, usability goes up, and productivity increases. On top of routing multiple utilities into a single window, integrations typically allow for data to be shared seamlessly between apps, cutting down on redundant data entry work and improving data usage.
Depending on the current hardware you have, however, these integrations may not be possible. Compatibility is crucial to all integrations, and some versions of VoIP devices may not provide full support for them. If your hardware is on the older side, this can become a significant obstacle for daily work as it denies employees smoother work processes.
Being able to use hardware in direct support of integrated apps, meanwhile, makes for a far more productive environment, so it's well worth considering if your old devices are holding back procedures in this particular regard.
Hardware on the Regular
All these qualities add up to more productivity in the workplace more consistently. More speed, more integrations and even more security all do their part in simply making workflows more effective, of course, and lowered costs open up the option to reinvest funds elsewhere.
But on top of all this, it's worth remembering that fresh devices are on their own a way to improve productivity, for the simple reason that they add to company morale. In a business setting especially, the simple feel of new devices makes for a great pick-me-up among staff; shiny and new just sparks interest better than old, and a rollout of better hardware can readily spread good vibes as a result.
Getting all of this regularly probably sounds like a whole ordeal, however — who has the time and money to constantly swap out devices each time a new one is available? Under traditional purchasing, it may seem like an enormous hassle.
Fortunately, there's no need to stick to the traditional purchasing model. If you opt to purchase your hardware as a service, your hardware can be swapped out for new devices as they're released. And because payment for this model is handled month to month, your subscription covers both removing old hardware and bringing in new models.
Read more on how Wildix handles hardware as a service here.
Regardless of how you cover hardware refreshes, it's important to keep in mind just how much they can boost business procedures. As much as you may have invested into old hardware, both in terms of money and hours of work, at a certain point holding onto them grants only diminishing returns. From nearly every angle considerable — security, costs, productivity and even just company morale — getting your VoIP hardware refreshed is an immensely valuable venture.
For more tips on improving your office's technology, subscribe to receive our magazine for free!