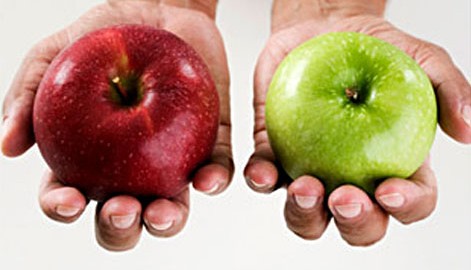 Today, it is our pleasure to publish an article written by Bruno Donetti, Infrastructure Team Axitea S.p.A. 
In a technical neutral voice, he has shared with us his analysis, which has come from the comparison between the Wildix solution and that of 3CX, giving us a point of view on how communication technologies have changed over the last 30 years. 
Thank you to Bruno and our compliments for his great passion which, with much difficulty, remains hidden between the lines. Here is the text.
A while back I was asked for an objective opinion in comparing the Wildix system with that of 3CX. I was asked for a neutral technical opinion, no longer as a vendor-dependent technician, but as a manager and technician of my own telecommunications network made up of several Wildix, many 3CX, Cisco, Alcatel OXE, Asterisk. 
To comprehend the evaluation I feel it is essential to illustrate the skills and non-skills of those who venture into giving judgement among various products. 
My job begins in 1985 as a technician for Telecom Italia, the era of the last private telephone switchboards known as semi-electronic and the beginning of the first electronic "space division" switchboards.
During those years the installation of intercommunicating switchboards and telephone exchanges were very frequent, Alcatel, TIE, Trucco, Ericsson, Siemens, Nortel, Italtel, Philips, almost the entire Telecom range went through us technicians even if only for the classic duties of change in configuration. 
Then the arrival of the "Time Division", the first PCM CAS connections and my great passion, the ISDN (made available both on the small intercoms as well as on large exchanges), have contributed to increasing the technical know-how of all technicians.
This great passion towards PBX and the resources expended in "squeezing" the most out of them – even where the vendors declared limits – did not give me the possibility to comprehend how much information technology and networking would have become indispensable in the world of telecommunications, leaving me unsteady once again today, when that these technologies became essential in the arrival of Unified Communications.
In 2001, I find something called "3ComNBX" and it remains on my desk for months, until someone forces me to get it to work. And this is where a new chapter in the world of telecommunications opens up for me. 
My little experience on PCs and above all zero experience on Linux, leads me to approach the 3CX system to be installed on Windows: it is free and it does not require further investing on behalf of my company, which had by now abandoned this market. I could install Wireshark to begin studying the SIP protocol which I had immediately imagined would have destroyed all the other solutions which were being created. 
Technically love at first sight! 3CX has become an instrument for study and work capable of supporting any device, it had a worthy softphone, I was able to interconnect in trunk almost anything and could have fun, I always had it available on my laptop to study it, but something always told me that in more demanding solutions it would have been weak. 
In the meantime, we sold it more as a third party application in situations in which some PBXs were lacking a Conference Bridge, in some cases as SIP protocol adapter where some systems were not able to communicate correctly with the NBX I would put the calls through to 3CX which would then send them to NBX and vice versa, or different important solutions with intercoms, helping us to find the right economic compromise where the cost of contemporary calls made it possible for us to keep prices low compared to the licenses to accounts, cases where approximately 100 IP intercoms had a high impact. 
Then the meeting with Cristiano Bellumat, with much skepticism on my part on the Wildix system: many dark sides and in hindsight qualities unknown to me, but after great analysis l understand that for the project that I am facing even my favorite Alcatel OXE is weak and, listening to my boss, who is more evolved and more of a computer scientist, I close my eyes and accept going ahead with this system. 
4 years have gone by and l can look at the overall picture and above all make a judgment between the two systems which I still have working on my network and BOTH are stable and have never generated particular problems of significant down times. 
Installing a 3CX system up to version V11 is simple, quick, only if the client's needs are basic.
In my case, having time to dedicate to the project, I did not count the nights spent studying the provisioning of the telephones, first Snom, then Grandstream to adapt them to some of the functions requested by the company, first, the LDAP phone book, the configuration of the Patton, to adapt them to the simple requirement of 3 BRI lines for the public network and 1 BRI for GSM. 
Then you come into conflict with the strategies of the 3CX, you buy Snom because it is supported but after a few months 3CX quits the Snom support and then you change, you go for Grandstream and after 1 year 3CX quits the support with Grandstream and reopens it with Snom. 
But me, with 400 installed telephones, what do I do, change them all? No, if you want to update them, you spend nights again studying how to find ways to adapt the provisioning to the new release, returning to all the changes and re-trying them, hoping that, in production, there are no problems since technical support provides assistance only and exclusively for the standard provisioning file. 
So, before carrying out an update, you wait for others "to get hurt", you follow the forums to see who complains, you wait, and wait, and then you try too. 
Surely something I do not love is a service which is removed or drastically modified without even any warning in the release notes: a classic example was the ClicktoCall in the V14 version which changes completely in the V15 version, taking advantage of new links connected to webmeeting.   
And who does not want webmeeting? And what about those who have to spend money on modifying the site? And what about those who had already gotten business cards printed?    
Unfortunately, as highlighted in the introduction, I am still in love with the old communication services; with extension to extension calls, the ability to be notified when a busy extension becomes available I find to still be a very useful instrument which makes it possible for the company to save time; call-forwarding, from the phone, must be simple and without necessarily the need for a PC and, above all assisted and blind call transfers must not be carried out with the instruction manual in-hand, it must be a simple procedure.   
I also love call routing, dialplan, numbering plans, handling those making calls and those receiving them: all of those things that a company does not see on the final WEB interface but demands. 
Short numbers, service classes. I above all love the possibility of programming a phone system able always to leave a personal touch, a small artistic touch. Unfortunately 3CX is static, you just program it and that is it (a salesperson is happy), few workarounds, few possibilities of working outside the classic scenarios, few possibilities of measuring the system with your abilities.   
I must say that the 3CX UC client is much appreciated within my company by those who, for work reasons, have been using it for a few years: quick, always ready in the background, a good PRESENCE, easily intuitive for WebRTC conference.   
These users have not yet digested the passage to the Wildix Collaboration: many difficulties in adapting, such as the need to have an open browser, even if from the very beginning they did understand that the potential is much higher.   
Even in the smartphone world I chose 3CX: 2 years ago few had push notifications on Android and 6 months later with the V14 version with the Voip-push, it was a manna from heaven, having to activate 600 devices used by 1500 different people myself: having a client who is activated automatically without the need to TAP the notifications is priceless. 
So, someone will ask what l prefer regarding Wildix, well, in this case l would like to express myself with a list: 
It has a Dimitri Osler who is first in line in listening to the needs of the telephone system installers, communicating with them and explaining when certain limitations are not very feasible, because of enormous efforts with few returns 

It has a support team, at times slow, but when the problem is serious there are many means of communication and in one way or another you are able to pass a request for help from the field 

It has a portal to access the machines remotely from anywhere 

It is a complete telecommunication system with worthy basic telephone services and, those essential to today's needs 

It has a DIALPLAN, that thing which tickles the creativity of any good willing technician who is passionate about his work 

It has CURL and the scripts which in any case lead you to a solution when there is a problem

I do not have great experience with Collaboration, but day after day it helps me understand how the communication is changing or how I can change it within my company 
Will I still use 3CX?
As I have said the system works, it is stable, and I see it to be safe enough when it is exposed to the Public network: it could be economically more advantageous in some cases, for this reason in some cases I believe that I will still use it. 
Being aware of the pros and cons of a system makes it possible to have choices. 
Perhaps, if I must sell it to a client, I will think about it, I must really think about what I may come across while having to maintain it. 
Wildix, on the other hand, always makes it possible for me to be able to find an exit, a workaround, the product grows. While watching carefully the international market, it still measures up very well with the needs of Italian customers which have always been anomalous, small but at times very difficult to put into action.