Common issues facing channel members today: Issue #1, Dealing with Change
Who will you decide to be? Someone who faces change with open arms and continues to succeed, or someone who turns away from it and may become irrelevant in a few years?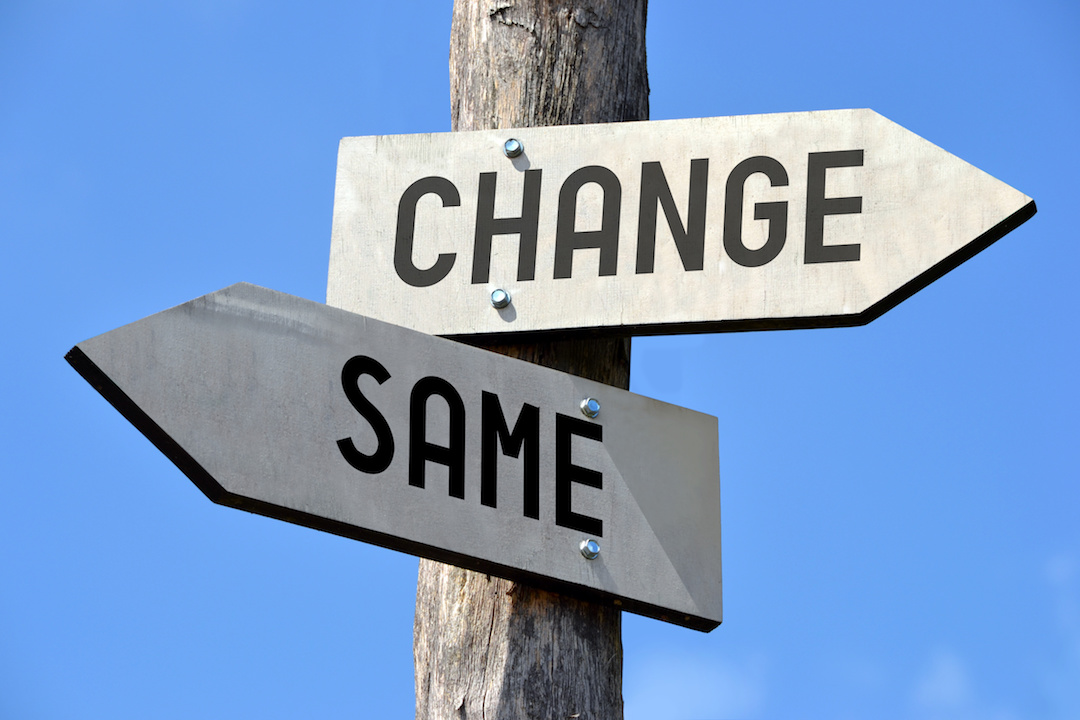 According to a write up by intermedia.net, "AMI-Partners says small and medium businesses will triple their spending on remote managed IT services over the next five years. And nearly 70% of the best MSPs now offer software as a service (SaaS) solutions involving email, collaboration and recurring revenue opportunities, according to the annual MSPmentor 100 survey results." Meaning, the potential for growth is HUGE for managed service providers, drawing more people into the business. However, with this potential for growth, comes some bad news: MSPs need to be able to differentiate their brand, gain new customers, establish a good go-to-market strategy, improve their presence, attend trainings, adjust to changes in technology…and so much more.
Sound stressful yet?
I will be posting a series of posts that will cover the major struggles of being a managed service provider. Do not worry though, because we understand those struggles, and we're here to listen, to learn, and to improve – to help you better your business and continue to grow and land more sales.
Issue #1: Dealing with Change
When it comes to managed services, change takes all forms, and you need to be ready to tackle those changes head on. It could be something as small as training employees on a new technology or software – or it can be as complex as restructuring your entire operation.
Over the last ten years, technology has changed drastically. That trend will only continue.
So who will you decide to be? Someone who faces those changes with open arms and continues to succeed, or someone who turns away from it and may become irrelevant in a few years?
While the answer seems like a simple one, we understand that it's not. Taking on change means drastically changing your business – from the products you sell, to your staff, to training, to added costs – it's a big hurdle.
A huge challenge facing many channel members today, is changing from the old telephony systems of the past, and embracing the web.
How Wildix Makes Change Less Scary
Gartner
states that by 2020, there will be 20.8 billion devices connected to the internet. Thus, the internet isn't going anywhere, and running from it is fruitless.
Wildix takes away many concerns of switching to a browser-based service. Our products are completely browser-based, with hardware available as a failover. We can ensure you that your systems will never go down.
In addition, Wildix is affordable. If you're looking to embrace the future of technology and want to expand your service offerings to appeal to a greater audience, Wildix is a way to do that without breaking the bank.
Wildix sells strictly through the channel, so there is no direct competition. This also means that you set your own prices leading to higher margins. Higher margins and it's affordable? You're not dreaming, this is all true, and it doesn't stop there.
When becoming a Wildix partner, you have many opportunities that unfold for your business – technical training for your entire staff, tech support, and marketing assistance. Learn how to spin up our products flawlessly, and the able to maintain them with tech support at your disposal 24/7.
Taking on a new vendor offering a brand new type of service is difficult. With marketing assistance, get help with expanding your personal brand awareness as well as help selling Wildix services. Creating a go-to-market strategy with a new product is difficult, and we are here to help ease that difficulty.
One final, but important, piece of information to take away with you is that for a company to switch to Wildix, it's easy. According to Gartner's 2017 'Magic Quadrant for Unified Communications', "Wildix can be deployed in multiple configuration options including on-premises, in the cloud or in a hybrid-provisioning mode. Wildix customers frequently cite ease of implementation as a top solution benefit…Consider Wildix for browser-based WebRTC UC functionality, and for environments where ease of implementation is of greater importance…" We couldn't agree more.
Are you ready to face these changes and succeed while doing so? Contact us and request a demo today.