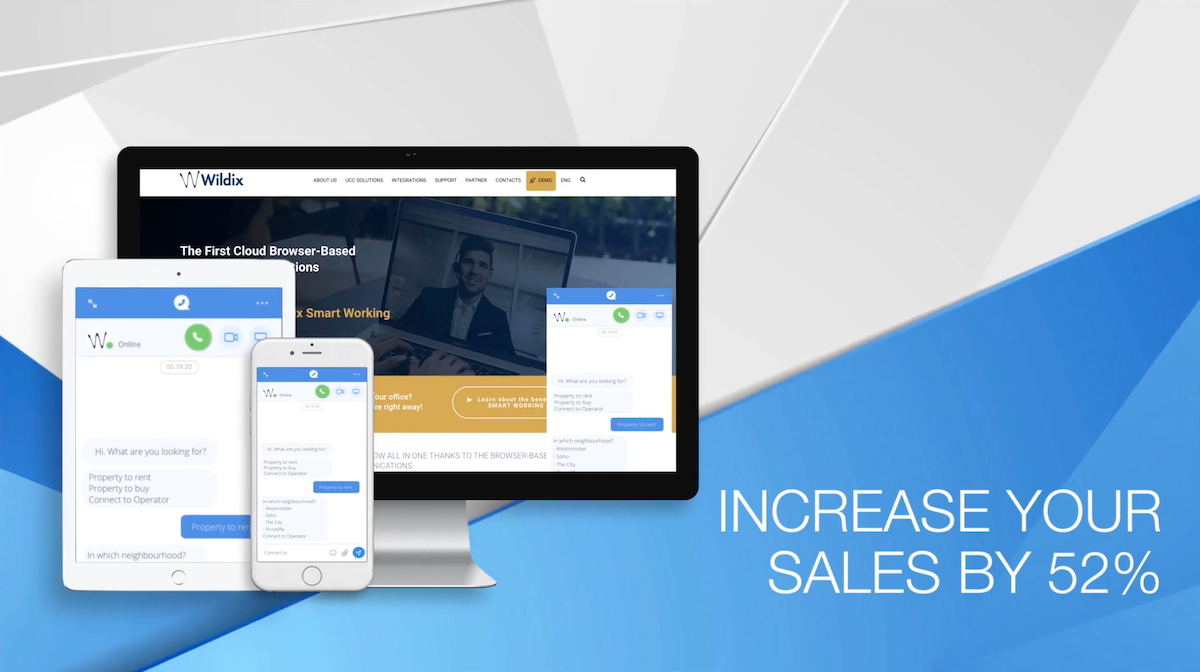 The new technology that every business needs to stay competitive
There's a big issue with how many businesses run their websites, and it's something that you need to be talking to your clients about right away.
The problem is that for customers nowadays, websites aren't responsive enough.
Sure, they have old-fashioned "contact us" buttons and email forms — but now, customers now want more than that. They want their questions answered instantly, in their current browser window with features like chat and VoIP calls.
Consider these data:
83% of customers are open to using chat features for customer support
79% of customers prefer live chat for support because of its quick response
44% of customers think being able to get immediate answers to questions is "one of the most important features a website can offer"
Amazingly, most businesses aren't aware this problem exists, even though it costs them piles of money in missed sales. So long as they don't improve their customer journey, they'll keep losing new opportunities for profit.
Now, you might think this presents a great opportunity for a skilled MSP like you. And it is: it's your chance to bring customers new features with a new, improved offer.
But it's not as simple as just showing your customers new features. Nowadays, every single vendor has nearly the same features — to the end-user, a Walking Dead Vendor and a VoIP Truz look identical!
So, what can you do to sell your better offer?
It's actually not that hard: you need to show your customer how they're losing money, then how your solution can invert the loss.
Remember, for every customer, a communications platform isn't about features. It's all about sales! All any business owner really wants out of a UCaaS platform is a way to make more money.
I'm telling you all of this because Wildix is designed to help you win sales with exactly that approach. And now, we're going to do all that even better.
Because now, we're releasing WMS 5.
WMS 5 is built on the same principle you need to use to win over customers: it's all about sales! We designed it to help you focus even more on business consultancy for your customers.
We do this with three core pillars of design: Sales, Efficiency and Security.
We put sales first by making every component in this platform a way to improve the customer journey. With WMS 5, you'll see new and improved features in Kite for a more reactive website — features like SMS texting, videoconferencing and even chat bots. Plus, we're revamping WizyConf with additional control features and the ability to host webinars.
As for efficiency, one improvement stands above all others: WMS 5 can be deployed 100% remotely. No matter what setup your customers need, WMS 5 ensures that you can spin up the system right from your own office, saving you time and money while giving your customers a more convenient experience.
And what about security? Well, we'll be covering that with new, more secure APIs, encryption on by default and automatically blocking old, unsecured devices. On WMS 5, security and simplicity work hand in hand to ensure that good sales are never held back by safety issues.
That's just a glimpse of all the updates we have in store for you. We'll have plenty more details coming soon about all the new features coming in, how they work and how you and your customers can make the most of them.
But for every single part of WMS 5, always remember: it's all about sales!