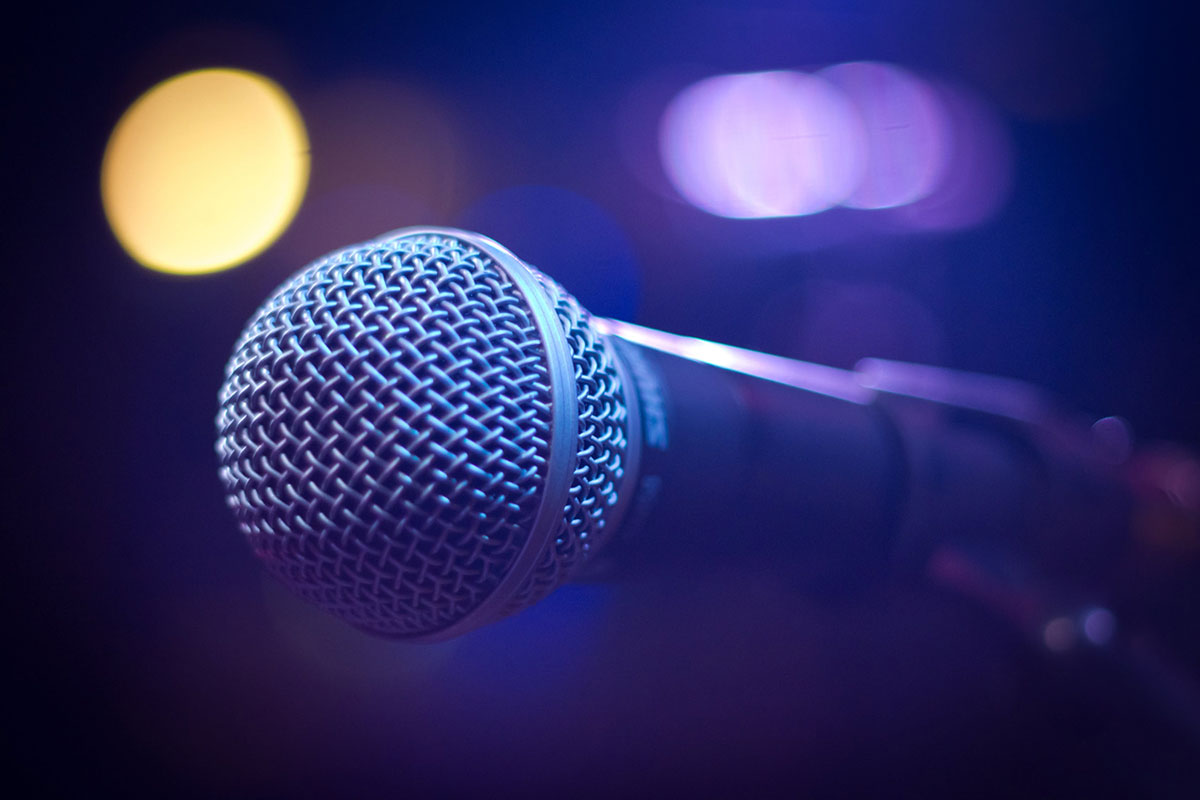 Sometimes, it's not enough just to take notes during a call. Maybe you're conducting an interview, or maybe you're listening to highly specific project planning. Suffice to say there are cases where you want to know the exact words said over the phone.
Obviously, the easy solution is call recording. In Wildix's Collaboration, this feature is available with the push of a button.
A tutorial on Collaboration's record feature
To make the most of that recording, though, you'll want to turn it into a written transcript. In written form, you'll have easy access to all of the call's info at a glance.
And with these tools, you can make your transcript quickly, effectively and absolutely free.
YouTube
Turns out, the world's biggest video platform isn't only good for taking breaks at your desk; it can also help you handle call transcription.
The first step to easy transcription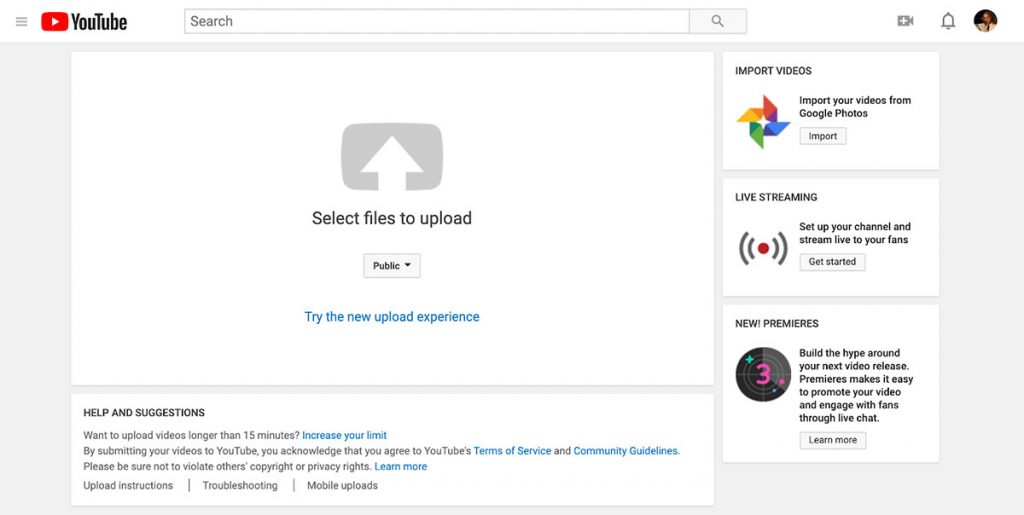 YouTube features an automatic captioning tool, which transcribes speech from a video after you upload it. Conveniently, you won't have to watch the full video to offload its text, as the tool also creates a document containing its full transcription.
Access the transcript here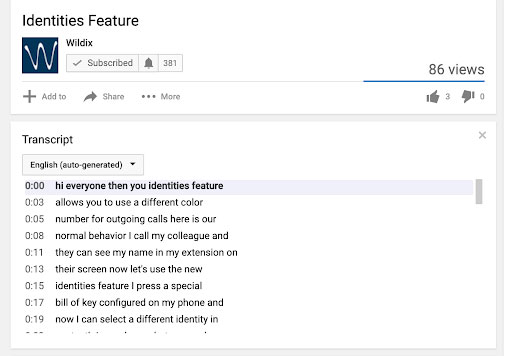 However, this transcript won't have any punctuation, and it's likely to have some inaccurate wording. So it may be wise to revisit it and fix any mistakes.
That said, the process will save you time in creating a text version of your call.
oTranscribe
If having to alter a pre-generated transcript sounds obnoxious, another option is to type one out yourself.
Enter oTranscribe. This tool makes manual transcription easier by giving you a textbox and a media player in the same window. 

Plus, you can use keyboard shortcuts to pause, rewind or change the recording's playback speed without interrupting your typing.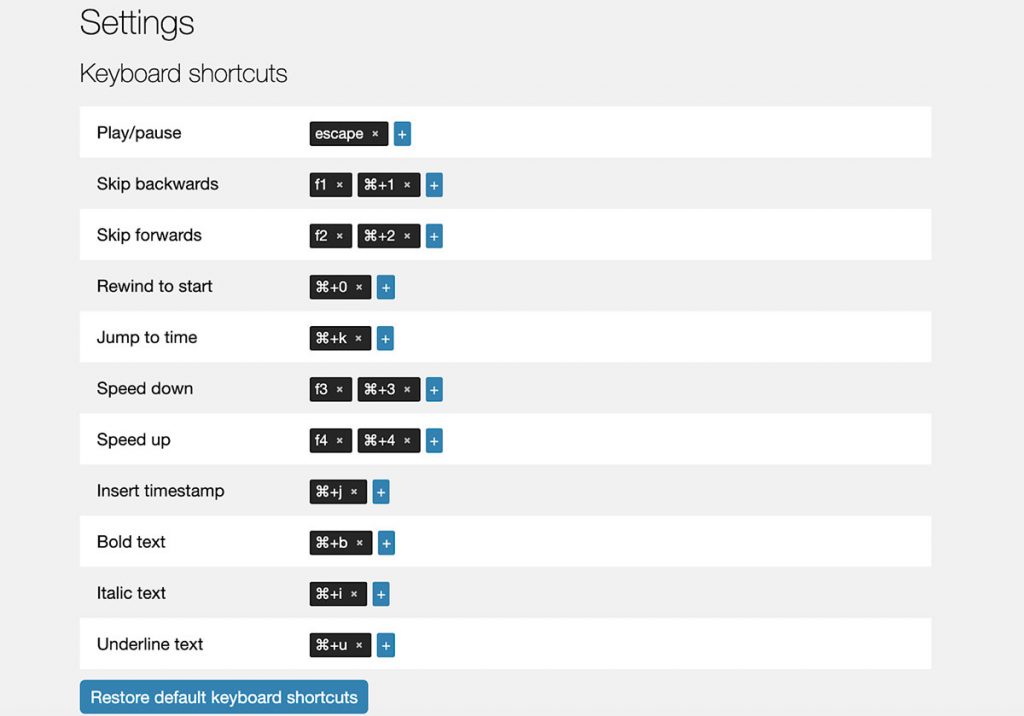 The program works entirely in your browser, with no downloads or sign-ins necessary. And not only does it autosave your work — it also lets you download your finished transcription as a .txt document, or send it to your Google Drive account.
Google Docs Voice Typing
Speaking of Google Drive, Google Docs has a built-in (if less-than-conventional) transcription option: its Voice Typing tool.
To use it, open a new document, then select "Voice Typing" from the "Tools" tab.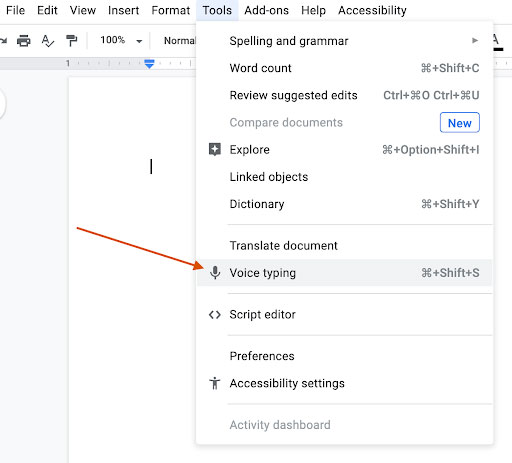 Next, hit the microphone button that comes up.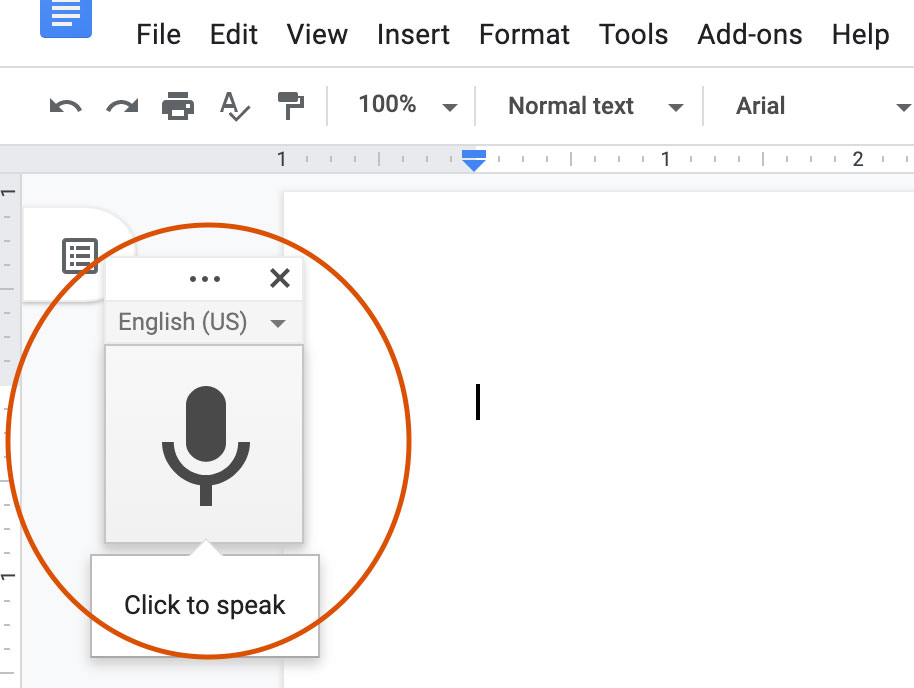 When you hit "play" on your call recording, the tool will recognize the resulting conversation as speech and type it out automatically.
As with YouTube, this method comes with caveats. You still won't get any punctuation, and if the recording has background noise or subpar mic quality, it will affect the accuracy of the transcript. Naturally, you'll also have to replay the entire call to transcribe it in full.
Still, if you have time to listen to your recording again, and to touch up any imperfections, this makes for a relatively hassle-free method.
For more tips over implementing software and managing office life, subscribe to receive our magazine for free!