Let's face it – it is hard to let go a desk phone for a USB headset connected to a PC.
A desk phone is:
Easier and immediate to use

always available to handle calls, no matter where your PC / laptop is

Is a symbol of corporate status – the bigger the higher the status

A part of history
So when are headsets useful?

Personally when I am in office I like to use my desk phone, a WP600ACG – connected to a Bluetooth headset – when I am out of office, which is 95 % of the time – I cannot work without my USB headset with integrated call control.

And just like me, more and more people need a professional tool to make calls and attend virtual conferences when they are on the go. Let's see the advantages of using a headset.
Advantages
So for whom a headset can be a great tool? Actually everybody in an office.
For people on the go

For people who need more mobility and use their hands during a call

For contact center operators
People on the go can connect the headset to their Laptop and perform calls with HD quality.
People who need more mobility can connect an headset and enjoy hands free calls.
Providing headsets to contact center operators, connected to a VoIP soft client, greatly reduces the deployment time and costs.
So way headsets are not widespread? There are three main reasons
The PBX / Skype USB Handsets / Headsets Fiasco

Lack of integration

Lack of quality
The PBX / Skype USB Handsets / Headsets Fiasco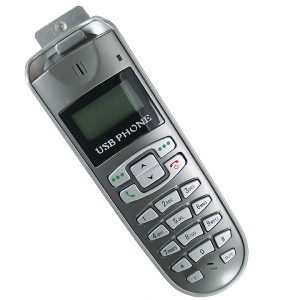 I am sure that many of us remember the cheap PBX / Skype USB handsets / headsets that were so popular in the last decade. Poor quality – poor design – terrible experience.
Besides the poor quality, these devices were connected to old PCs which did not offer the performances needed.
Millions of them were sold – just to end up in the garbage in a couple of months.
This lead many IT managers to distrust these devices.
Lack of Integration
Unfortunately many UC / PBX vendors on the market do not offer a comprehensive integration of USB audio devices. This means that the headset can be used as an audio device but without call control management via the headset. In many cases the softphone does not allow even to select a specific audio device as ring device.
Lack of Quality
Many products offered on the market are still not good enough for office usage. It is important to invest in a quality product for office use.
We cannot expect a cheap headset for home use to work well in an office environment.
Most devices for home use do not offer for example any kind of mic noise cancellation. This means that, if the room is noisy or somebody else is talking nearby you, the person on the phone with you will hear them. This is something you want to avoid.
The Solution
Invest in quality hardware – choose a UC platform which integrates seamlessly the USB devices you are going to choose.
What to choose
At Wildix we understood the importance and collaborated with leading brands like Jabra, Plantronics, Sennheiser to integrate correctly all the features:
Answer

Hang up

Hold / Un-hold

Call refuse

Mute
Right from the headset on USB models. This is possible thanks to the support of USB HID Telephony events.
This integration allows to answer a call with a single press on the headset call control button. All other call management operations can be performed similarly by performing a single or dual / long tap. Users do not have even to touch their computer to manage a call.
We implemented this integration both for Windows 7-8-10 and Mac OS X. Most vendors as described above offer no integration at all or only for Windows and only for limited models.
No other vendor besides Wildix currently offers this integration for a WebRTC Web Phone – which works out of the box with Chrome / Firefox and Opera browser.
Also Wildix offers a USB model with full call control support, WHS-mono and duo.
Bluetooth Wireless Models
A Bluetooth model offers an even better experience to users which require mobility.
To enjoy remote call control via a Bluetooth headset remember that you need to use it together with a BT dongle like the following:
http://www.jabra.com/products/adapters/uc_enablers/jabra_link_360_ms
http://www.plantronics.com/us/product/bt300
https://en-us.sennheiser.com/btd-800-usb
Buying the dongle in a bundle with a headset offers an even better deal.
The reason is that the BT module present in all computers (Mac and Windows) – does not allow developers to perform any integration. Events are managed by the operating system.
These dongles work perfectly also with the Wildix Bluetooth headset WHS-BT.
Dect / CAT-iq
One of the drawbacks of Bluetooth models is the coverage – 5-10 meters is the max distance which the user can cover from the PC.
Dect models like Sennheiser D 10 and Savi 400 – 700:
https://en-us.sennheiser.com/global-downloads/file/6501/D_10_USB_-_fact_sheet-LOW.pdf
http://www.plantronics.com/us/product/savi-400
http://www.plantronics.com/us/product/savi-700
Offer a much bigger coverage – up to 50 meters inside building and 150 outside.
Conclusions
Besides headsets nowadays many other products are available to increase the productivity of users:
Also these products are perfectly integrated with the Wildix WebRTC Phone.
I look forward to hear your experience with these products at work.