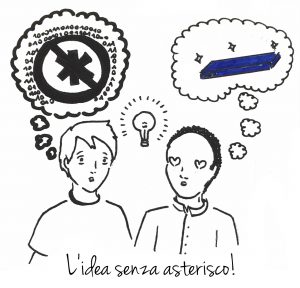 Let's return to the San Cristoforo Pub table, where we left the two Osler brothers grappling with their dream and their pints of beer.

"Industrializing what we do at a custom level": a system of call centers for businesses.
But there are already so many call center systems, instead there is the dawning of a new area: unified communications.

Why not combine the information and system expertise and create a PBX simple to configure, as simple as surfing the internet?
This is the great idea which Wildix would then have generated, not without a great adventure in consequence.
The Private Branch Exchange (PBX).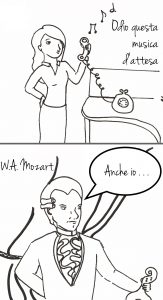 The telephone exchange is created in the 1910s-1920s, not much after the invention of the telephone (which is attributed to Innocenzo Manzetti from the Valle d'Aosta region of Italy, who was able to create an electronic device able to communicate at a distance already in the 1850s). Its function was simple, putting two different extensions within the same system into contact.
Today, it is completely different. Today the private telephone exchange, or the Private Branch Exchange (PBX; for corporate and enterprise use) does many other things, and all those things help to simplify our work life.
Let's think of mobility, the fact of receiving telephone calls on a cellular phone while we are out of the office, let's think of video conferencing, let's think of online chat for internet stores, let's think of how we can speak with a person in our language when we call a Japanese multinational with offices in 20 countries and its call center in Taiwan.
We will see further on, but the 2 goals of that tool which the Osler brothers wanted to design, were substantially: to increase productivity of companies and to offer more efficient services to clients.
Dimitri had written his thesis on the Asterisk project, which he considered to be the basis from which to begin creating a Wildix PBX.
Asterisk is a project which makes it possible to manage a telephone network thanks to software using VoIP. Therefore, a business can manage all its extensions thanks to a PBX which is configured with a software program.
Stefano and Dimitri had already built a basic PBX, they confess, as a game, for a friend, who owned a company of 70 employees.
Well, not only does that PBX exist still today but it is still operational, after almost 15 years.
Of course Asterisk was the right model, but Wildix would have been different, it would have been the idea without that asterisk.

To be continued…