Women are quite literally breaking through the glass ceiling that once stood in their way and are standing alongside their male peers to deliver incredible results within the Tech World.
We are interviewing Female Entrepreneurs who are changing the face of Technology within the Wildix Blue Ecosystem of Partners! We feel honoured to get to know the stories of these amazing, moving, inspiring, smart and effeminate Tech Ladies.
I have had a personal pleasure of speaking to Ms Bethan Ganjavi, Director at FCP Technologies, one of the TOP Wildix Partners in the UK!
Adding just a few words from myself, I want to say that Bethan is one of the smartest, easy-going and fascinating story tellers you may meet, and I am sure you would like her journey and quotes as much as I did.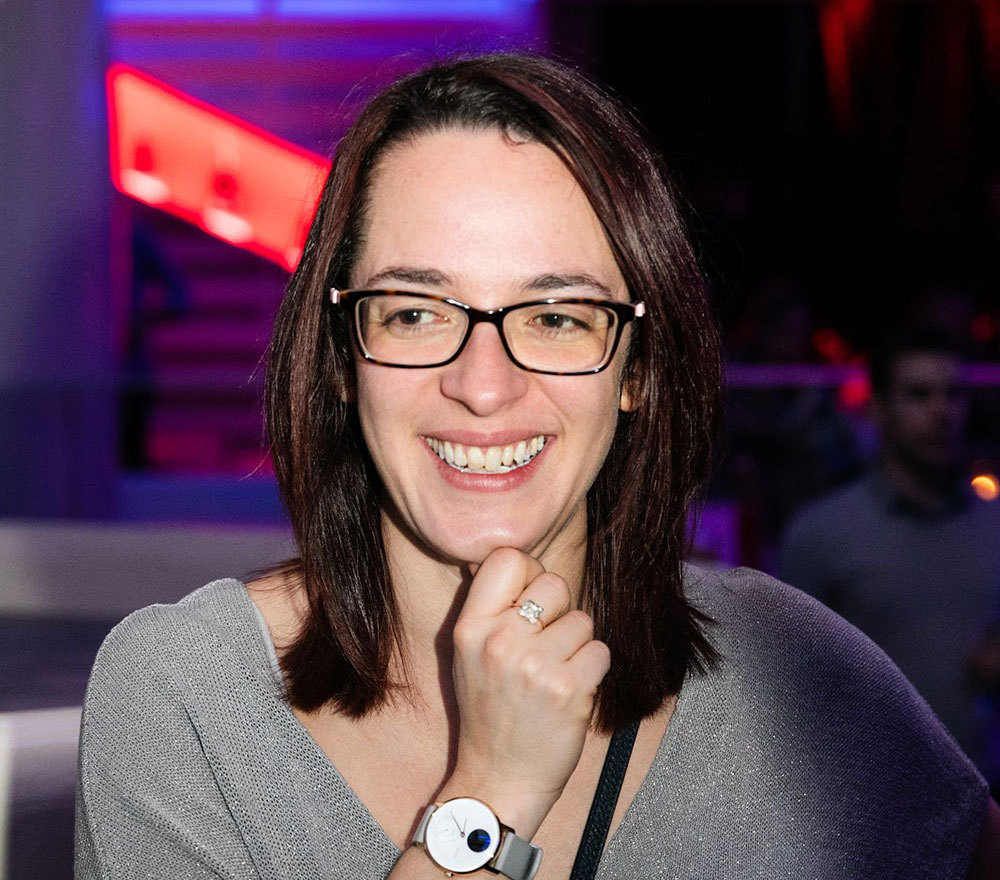 Bethan's story in the Telecoms Industry started back in 2010 when after training and working as a High School Teacher she started working as a part time Bookkeeper for ipSCAPE (Australian Cloud Contact Centre software company), and FCP Technologies Ltd (UK Cloud Telephony solutions provider & software developer).
After a few years, Bethan became their joint Finance Manager and later Finance Director (both companies were founded / co-founded by her current business partner Sam Hodgetts). By 2016 the role within FCP had grown and she focused fully on her new (and current) – Director role with FCP.

"There was probably a period of time a couple of years ago when I woke up one morning and thought 'how did I end up knowing so much about telecoms?'  It was a bit of a crisis! I'm not sure anyone dreams about working in telecoms as a child! But here I was, one half of a successful partnership leading a ground-breaking company, developing our own software for the channel and also packaging other cloud telephony solutions together to take integrated solutions to market; employing and managing an ever increasing team of people; liaising with major customers and bringing together the team operationally to make us work smoothly and effectively.   When I stepped back I realised that what was important was where I had gotten from where I started, and not the fact that I had far too much knowledge about cloud telephony to make interesting conversation at a social event!"   
Do you think that being a woman in a male-dominated business sector makes things more difficult?
I tend to work diligently in the background while my business partner is the active face of the business, but that isn't because I am a woman, that's just part of my personality and it suits me just fine. There have been times over the years where I've become frustrated at the perception of being a 'novelty'.  But I like the fact I can challenge perceptions, and that I have the voice and authority to make people second guess assumptions that they make about women with senior roles within the Telecoms industry, or more generally. The fact that FCP operates in global markets, with a presence in over 25 countries globally also means that I face different perceptions depending on where I am.
I once made it all the way into someone's boardroom for a meeting in AsiaPacific while one of their engineers waited diligently in reception for me to arrive.  I'd walked right past him as he was looking out for a man! Needless to say, the – female – CEO of that company and I had a good laugh about gender assumptions that day!  I like the fact that there are becoming increasingly more and more senior women and female owners at the top of businesses in our industry, and that it is now completely normalised.
"….I don't think my gender has any relevance to the job I fulfil or respect I have gained through my work."
What do you like most about your job?
I love the fact that our wealth of experience in what we do means we can stitch together as well and develop innovative solutions that solve real problems for the telecoms channel.  Having direct responsibility for the design of new software that can revolutionise how people use and interact with cloud telecoms in the channel is ultimately extremely satisfying… being able to brainstorm and draw out ideas for something and then oversee it becoming reality on a daily basis.  And I love working with a strong and dedicated team.
How do you think the future of UC&C will become?
I think over the last few years the move to cloud across all software is giving new flexibility to businesses, to offer their customers a more flexible way of getting in contact. PBX's are no longer just for calls, UC changes that, in the same way that our contact centre product ipSCAPE has become so multi-channel focused. New users and customers are not interested in picking up the phone. UC&C will become the core of business, rather than a tool that bolts on the side.
What must a good Manager have to bring a company to success?
I think you need to be approachable but also have a depth of knowledge that means that when your team are coming to you with problems or solutions that you can effectively analyse them together."Wildix are breaking the mould, challenging conventions and making noise (good noise), most importantly they have a product that is interesting and different for potential customers, not just more of the same old PBX. To a channel partner like FCP, the flexibility of both deployment and costs make it a really interesting addition to our toolkit."