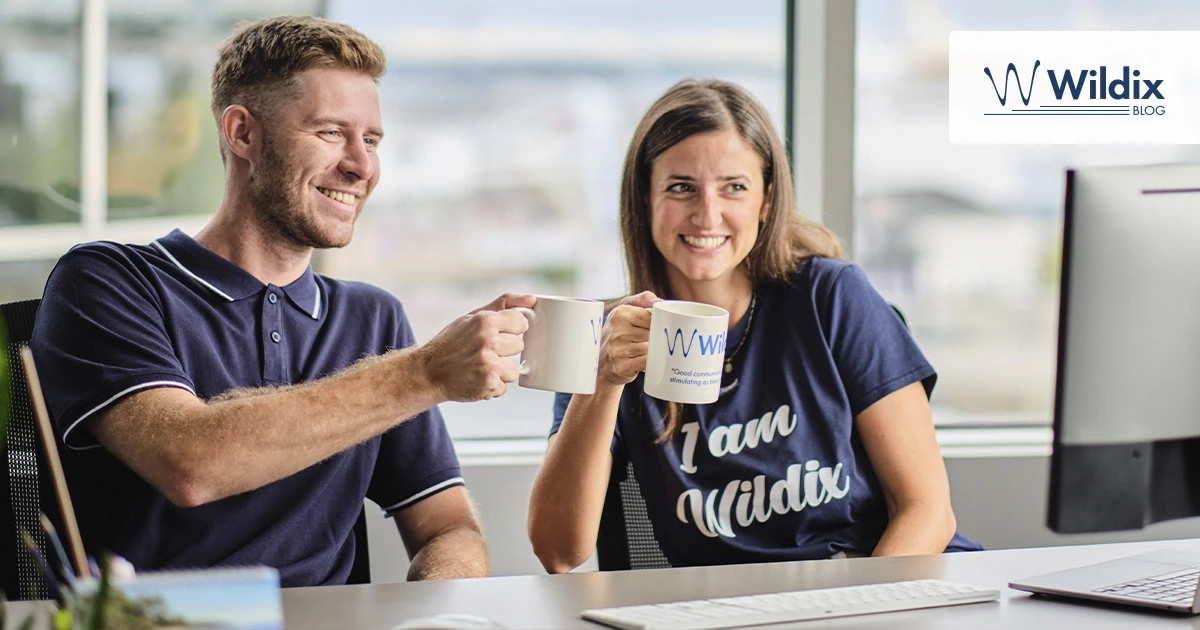 A brand means nothing to people without a story. Without that very human framework to hold it together, a brand is just a collection of taglines, colors and graphics. The human mind wants to make sense of it, and in lieu of a carefully crafted tale, they will understand it within the framework of other brands or their own personal experience.
That's ok for customers who already know you. Ones who have had positive experiences working with you and trust you — and by extension your company — to deliver the promised results. But what happens when you try to reach out to new customers?
They only know what they see, and the story that they create themselves to understand who you are can be influenced by factors far outside of your control — or worse — they may not even consider you at all.
You need to be memorable. You need to be trustworthy. You need a story.
The Battle of the Mind
Branding is a battle that is fought not in the market, not in the solution, not in the features, not in the price list, but in the customer's mind. That is what really matters. There is no use trying to compete with pricing and features: the truth is most people don't care. What they need is to trust you and know that you are the right fit for them. To do this, positioning is key. This is why I always talk about positioning.
If you focus your marketing efforts on positioning your brand as a trustworthy, reliable business partner, you are on your way. But what will really make you stand out is if you find something unique about your business that will stay in people's minds long after they've talked to you or visited your website. So that when it comes time to make a decision, you're top of mind, or at least on their shortlist.
But you can't do that by doing what everyone else is doing. Having the lowest prices or the most features is a common trope. It is also something that is hard to change later.
Take IKEA for example. What is the first thing you think of? Cheap flat-packed furniture. Of course, that isn't the only thing they sell. They have a restaurant and even kitchen installation services, but when I think of IKEA I think of an afternoon spent at home building their furniture. That's it. And my mind will probably never change.
So if you choose to define yourself by low prices and features, there's nowhere to go. You won't be able to shift to a higher-end market because once someone has an idea of your brand in their head, it's nearly impossible to change.
You need to ask yourself: how can I be remembered, positively, by my customers?
Show Your Credentials
Regardless of what story you decide to tell, at the end of the day, a customer will only choose you if they trust you. And if they don't know who you are, that means they won't take your word for it. They need to hear from someone outside your organization. So wherever you are on your branding journey, these are the things you can start working on right now.
Testimonials & Case Studies
Potential customers will trust your clients' words over your own. So make sure you gather as many positive reviews as possible. You can then ask your client directly or choose to use sites like Trustpilot or Capterra. Just make sure you use them on your website and marketing materials so prospects can see what others think about you early on in their buying cycle.
Endorsements
Here what you doing is showing the support of an entity larger than yourself. This could be in the form of an award you have won. It could be a distinction from your vendor, for example, proudly sharing that you are a Wildix Platinum Partner. Or it could even be a certification for another well-known business or organization. Whatever it is, it should show that you are knowledgeable and reliable. And it should reassure customers that you are the right person to solve their communications challenges.
Adding just these few things to your messaging and marketing activities can make a world of difference in acquiring new customers.
Telling Your Story
Every company has a different story. For example, there are family businesses that have a family-focused approach. There are companies that grow by acquiring other companies and have a more defined business structure. But even beyond these basic types of differences, no two companies are the same.
As I mentioned before in my previous post, all stories follow several basic patterns. One is the one we used, rags to riches. Another is overcoming a monster, or an enemy, like in David versus Goliath. Or one that's perhaps a bit more specific, is the tale of a good father whose dreams are realized by the hard work of his children.
Any one of these frameworks could serve as the basis of your story. You do not need to reinvent the wheel. Start with a story you most identify with and use it as a model to craft your own.
Worried that doesn't sound like you're being original enough? Don't be. Humans are wired to respond to stories. What better way to have your brand understood and recognized than to tap into one of these deep-seated tropes?
Should I Write a Book?
You don't have to. I chose to write the Wildix Code because it was a format that stood out and helped us reach new markets. But in your case, it may make sense, and it may not.
That being said, I do believe there is value in writing a book, and that anyone could do it. It doesn't even have to be the story of your founders. It just needs to be engaging, and possibly funny. Would you believe that I got a book from a company that sells mosquito nets? It's full of problems caused by inferior products, like holes appearing from opening and closing windows, and how repairing it with scotch tape isn't enough. The way they describe how their product offers solutions to very specific problems is interesting. So, if they can write an engaging book about mosquito nets, you can write about anything.
You could create a book with just case studies, or dive deeper into use cases. In any case, if you decide to write a book, make sure you send it to your prospective customers at an early stage, perhaps even during the first point of contact. Because a book is perfect for understanding who you are and what you're about. And the earlier you cement yourself and your story in their mind, the more likely they are to think of you when it counts.
Leverage the Power of Wildix
Now, as MSPs, the field of competition is diverse. Not only are you up against other MSPs, but many of the large vendors are also going after the same customers you are.
And I'm sorry. All the positioning and storytelling in the world will likely still cause you to lose out to big players like RingCentral.
Why? For the simple reason that some customers like the idea of going directly to the vendor. They think they will get better service and a better deal by cutting out what they see as the middleman. If they've never met you before, it will be hard for you to convince them otherwise, even with a good story.
What can you do? Leverage an existing brand.
I encourage Wildix partners to present themselves as Wildix, especially to their new customers, because we are an international brand recognized by Gartner Magic Quadrant with a clear story to tell. By doing this you just may win the customer who is considering a brand like Avaya. And even if you don't, you'll still stand out like a behemoth in comparison to other local MSPs.
At the end of the day, what you need is a good story. And we are always more than happy to lend our storytelling to you because we know that our partners' success, is our success.
Remember, a brand doesn't mean anything to people without a story. So make sure you give them a good one.
For more insight on cybersecurity and tech, subscribe to receive our magazine for free!