Many companies are struggling to increase workplace productivity and maintain employee loyalty and job satisfaction of their office workers.  
---
The fact is that today people tend to spend less and less time at their assigned workstations. This trend is increasing with more Millenials and Gen Z employees entering the workforce. These generations crave autonomy, mobility and flexibility in their working arrangements. 
To meet these expectations, many companies design their offices to provide more freedom and mobility to their employees, and embrace the newest technologies that offer:
Smart working 

Flexible working arrangements

Open offices with shared spaces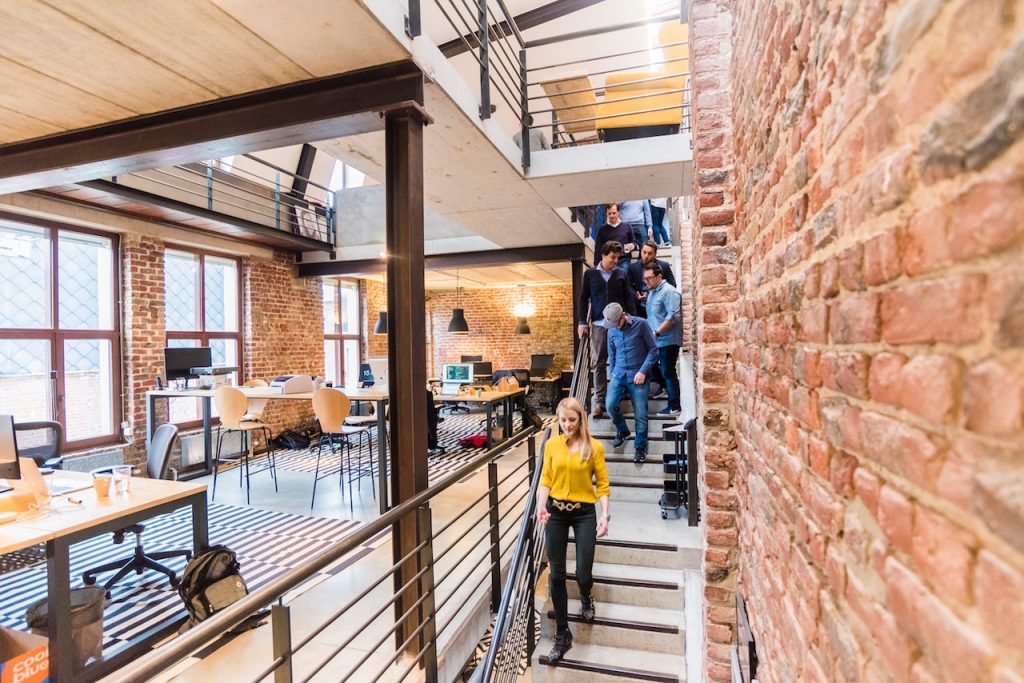 In an open office environment, where employees do not have a strictly assigned workstation, people tend to use their smartphones or wireless headsets instead of desk phones, and, as a result, the following problems arise:
BAD AUDIO, INTERRUPTED CALLS.
As you can imagine, a problem of dropped calls and bad audio does not help to increase workplace productivity. On the contrary, it adds frustration and dissatisfaction both on the employee's and on the customer's side. 
A perfect wireless headset should meet the following requirements:
Offer a

flawless audio quality

Provide a

large coverage area

Allow user to

place and manage calls

away from his or her desk
A perfect wireless headset exists. The problem is that many companies opt right away for a bluetooth headset (which might still be an option in case an employee spends most of the time at his or her desk), without even considering another option — a DECT headset. 
Let's compare the two technologies to understand which one to choose for the customer's particular needs.  
Connectivity and interference 
A bluetooth headset can be paired with multiple devices, while a DECT headset can only connect to the base station. It may seem an advantage to carry one single device that connects to your PC, to your mobile phone, to your car. For personal use – yes, definitely. In an office environment, it often gets paired to a wrong device and confuses the user. 
In addition, a bluetooth headset operates at 2.4GHz frequency, so in a situation with a high density of devices, a bluetooth headset may have interference from WiFi routers or mobile phones.
Audio quality
Let's take a look back at the history of both technologies. DECT standard is primarily used for cordless telephone systems. DECT stands for Digital Enhanced Cordless Telecommunication (also, Digital European Cordless Telecommunications), which means it was originally designed for voice communications. 
Bluetooth was originally designed for exchanging data over short distances. Sound quality between DECT and Bluetooth is night and day. For professional use where you need to make sure your calls do not get disconnected, it is better to opt for DECT.
Wireless coverage range
DECT standard delivers a much greater coverage range compared to Bluetooth. Most bluetooth devices operate at a range of about 30 feet (10 meters) (class 2 devices), while when it comes to DECT, you have the option to deploy a multicell DECT network, where you can seamlessly roam from one base station to another, without the risk of dropped calls or decreased sound quality. 
Solution: wireless headset with the largest roaming range in the world
Talking about a multicell DECT network, it can cover large areas like airports, hospitals, shopping malls, offices located on multiple floors…This means that users have the freedom to walk throughout the whole coverage area without having to worry about call drops or bad audio, thanks to seamless handover and automatic roaming. 
Wildix W-AIR DECT multicell system currently supports up to 4,000 bases and 16,000 devices per system, each base offering a coverage range of 165 feet (50 meters) indoors and 985 feet (300 meters) outdoors — a scalable and flexible DECT solution for professional use, allowing you to cover a large area where offices are located on multiple levels and floors. 
And now… the WOW effect
With a DECT Headset, you can answer and hang up calls, swap an active call, place a call on hold and much more; but to be able to place calls, a call agent equipped with a headset also needs a CTI or an Attendant console. Is it real freedom, if you are still bound to your desk?
In the first part of this article we suggested that a perfect wireless headset should also allow users to place and manage their calls remotely. 
Wildix W-AIR Headset offers employees full, unlimited mobility: you can place and manage calls via W-AIR Headset from Wildix Collaboration App installed on your smartphone. 
One more way to start a call from W-AIR Headset while you are away from your desk, is to leverage Wildix Artificial Intelligence services — Automatic Speech Recognition (ASR). You can simply press the call button on the headset and say the name of the person you wish to contact, or even a company department. This feature can be especially helpful for visually impaired users. 
Conclusion: for business use, opt for professional wireless headset that guarantees full mobility and freedom of movement, even in large open space offices, or offices located on multiple floors, to increase the efficiency and workplace productivity.