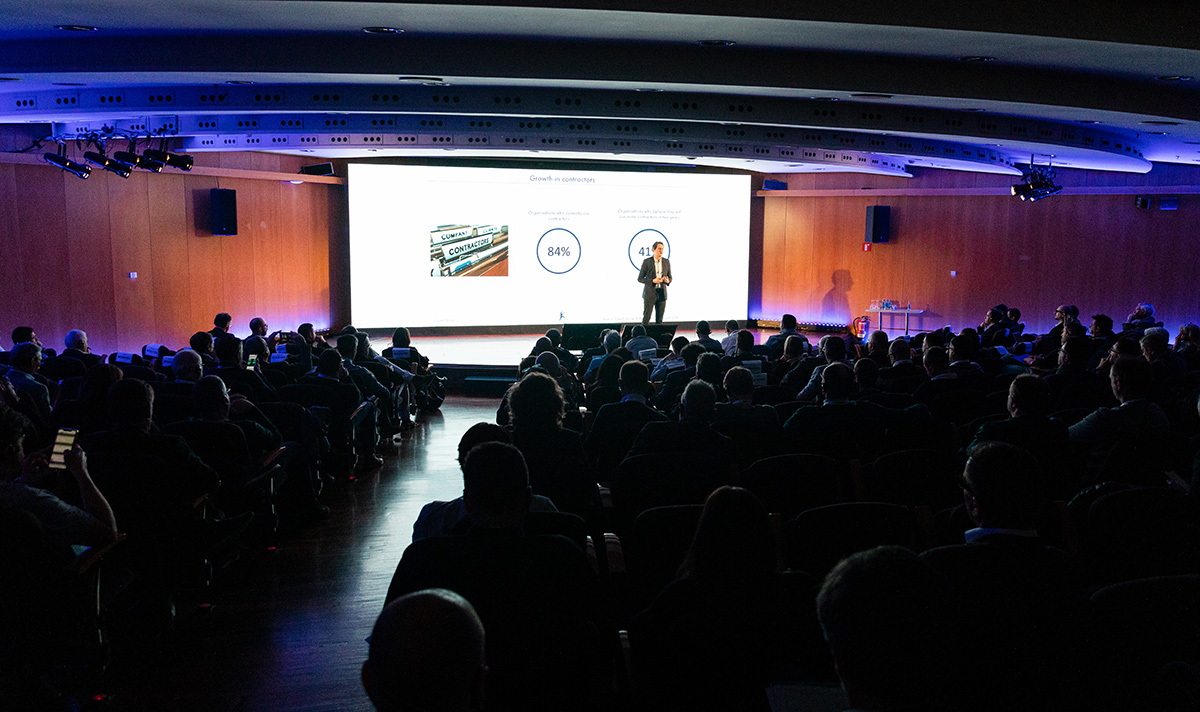 Data Shows What Drives Digital Transformation
For all the changes we talk about in telecommunications, few hang as heavy as the Cloud.
A largely invisible entity, the Cloud can be easy to ignore. But its presence is nevertheless undeniable. Cavell Group analyst Dominic Black, among others, points out that by 2025 there will be over 32 million Cloud communications users in Europe alone — double the amount from 2020.
In the face of this commanding trend, those who haven't adapted tend to stay put for one simple reason: they haven't been shown the concrete benefits of making this change.
"There's been a lack of education, both from the channel and from service providers, explaining why the cloud is going to be the future," Black says.
To actually offer that education, it's beneficial to first look at why so many businesses are currently opting in on Cloud technologies.
A Cavell Group study of 1,800 businesses found four primary reasons for investing in Cloud technologies:
Enabling remote working
Growth of subcontractors
Increased automation
Growth in cloud applications
The prevalence of these interests becomes more obvious if we consider their advantages.
Working from home, for one, cuts operating costs such as rent and utilities while boosting employee morale and productivity. Similarly, automation reduces a business's overall expenses, and cloud applications serve to efficiently handle day-to-day tasks.
Meanwhile, subcontracting is gaining popularity due to the benefits of hiring experts to help create short-term projects with long-term benefit.
The hard data the Cavell Group cites for these conclusions speaks more clearly to the popularity of the aforementioned "core four" features:
60% of businesses moved to the Cloud to enable smart working
72% cite improved flexibility as a reason for adopting collaboration solutions
84% of organizations use contractors, and 41% will use more contractors in the next two years
61% of organizations will reduce their staff over the next two years due to automation
One enterprises uses an average of 8.3 Cloud applications
The implications of these data are hardly earth-shattering. At their heart, they just show something we already know: companies value being able to get more from their current resources, whether it's technology, mobile employees or temporary hires.
To sell prospects on the Cloud, MSPs must therefore communicate how their solution promotes business efficiency. Simply relying on the "next big thing" status of the Cloud is a recipe for failure, particularly because of the telecom industry's increased competition.
"The market's becoming more congested," Dominic Black points out. "There's more competition in there. Doing what we do now and thinking that's okay — thinking the status quo is okay — is not going to be okay in two or three years."
Facing this competition effectively will require, in part, expansion into new verticals and customer segments. But also important is finding differentiation within the solution itself.
While telecom Cloud offers will naturally center around call control, building or discovering technology with better UI, security, auditing systems and so forth will also set an MSP apart — all the more so if these features address business efficiency and flexibility.
Employing this targeted differentiation is pivotal for an MSP's future growth and indeed survival. Because make no mistake: the Cloud is getting bigger.
The only question that remains is who will be the one selling it to your customer base.