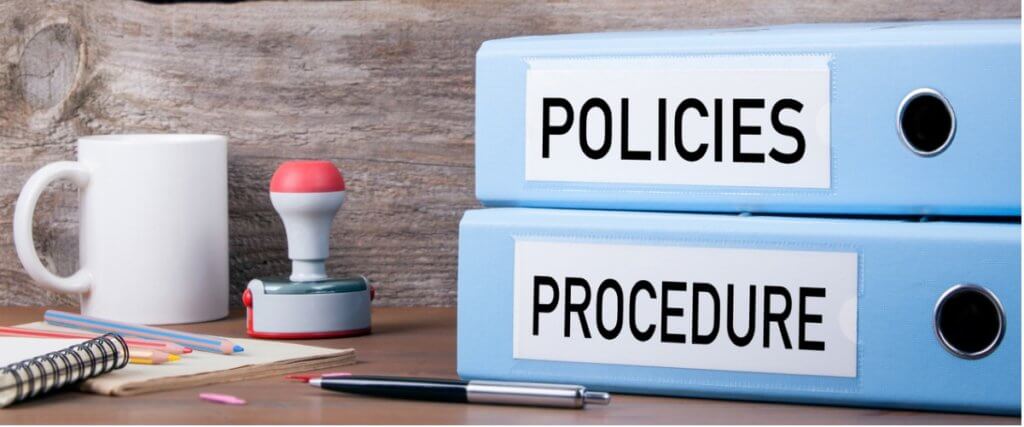 Key Guidelines for Managers
When setting up a remote team, technology isn't the only hurdle a manager has to overcome. To make sure you have all your ducks in a row, you'll also need a solid work-from-home policy.
Sound hard? Getting the fine details down may be difficult, but fortunately, creating a basic outline for your agreement is actually quite straightforward. Just focus on the following principles and you'll be able to craft a transparent and fully compliant policy.
Set Clear Expectations
You already know it's important that employees understand what duties they need to carry out. This is especially true in work-from-home scenarios, where communication and oversight will necessarily be less frequent.
To start out your remote work policy, first establish what functions employees in each role will be performing. If this is as simple as reiterating what's already in their job description, then great! Just copy that in and you'll be good to go. Otherwise, write up new or adjusted duties as needed.
It's also wise to back up this part of the agreement with some means of tracking your employees' work. Since you won't be around to directly manage remote workers, giving them a daily goal, set of milestones or task board will help keep them focused on the job at hand.
Get Compensation Right
Payment in a remote context is pretty simple since it works almost exactly the same as in the workplace.
For exempt employees, that means sending payments in accordance with your last applicable agreement. For non-exempt employees, you'll need to collect a complete record of their time in, time out and meal break for every day. (Some form of electronic punch card software is probably going to be your best bet here.)
Remember, though, that if a non-exempt employee's timesheet shows they worked over 40 hours for one week, you are required to pay them overtime for those additional hours — yes, even if those hours weren't specifically requested by you. To avoid any conflicts on this front, consider fleshing out your policy with guidelines that clearly establish under what circumstances overtime is allowed, and what will happen in the event those rules are broken.
Confirm What You'll Pay for
Something else to list is whether you'll compensate remote employees for their utilities and equipment. Will you provide them with a computer? A phone? Should they use their own personal devices? Will they be reimbursed for their home's internet and electricity usage?
This may seem overly detailed, but really, it's vital to establish how much money will go to your remote employees and for what purposes. So make sure part of your agreement lists out exactly what tools and/or resources (if any) will be bought with company funds.
Establish the Work Environment
Yes, the policy is called "work from home" — but is that the only place employees can work?
Suppose they want to work from a cafe, or a friend's house, or a WiFi-equipped pool. Are those locations fine, too?
Whether the answer is "yes" or "no," your remote working policy should say as much. Leave no room for confusion as to what locations qualify as acceptable workplaces, even if your policy is as broad as "wherever is most comfortable."
Prioritize Security
A common concern about letting employees work out of the office is maintaining data security. Given how much bad press data leaks always bring companies, it's easy to see why.
Fortunately, it is possible for workers to keep their data protected when they work outside the security of the office, mainly thanks to technology. Although VPNs are frequently cited as a solution, the reality is that these solutions are actually fairly easy for hackers to break into (as we discussed in a previous post). A far more reliable solution is a communications platform that uses WebRTC to establish a direct user-to-user connection since a direct link leaves no room for third parties to intercept the exchanged encrypted data.
Whatever option you choose, to maximize security, make sure your policy mandates that company communications are carried out only through that secured platform. You should also consider giving employees additional security training, such as instructions not to leave company devices alone in public places or insight on how to avoid phishing attempts.
Keep in Contact
Although remote workers will necessarily be less present than ones in the office, that's no excuse to ignore them or give them less contact and training. (In fact, non-discrimination laws may put you at risk of a suit if you give remote employees an uneven focus in a way that's seen as discriminatory.)
Remember that employees working from home will still need guidance from time to time, both so that they know what direction to take their work and you know their value to your company. To that end, include in your remote work policy regular one-on-ones and progress meetings, ideally ones you conduct over video calls for added presence and a more personal connection.
Leave Room for Fun
And speaking of personal connections, what's a work environment without a little levity now and then?
For all the advantages of smart working, one main drawback is that it can make employees feel isolated. It's not hard to understand why; not being physically present with colleagues can create a sense of distance from them. Not only is that bad for team building, it can wear on employees' mental health, too.
To counter this, it's crucial that your remote working plan lets your team have friendly conversations in addition to professional ones. There are numerous ways of carrying this out, from creating a separate "fun" group chat in your communications platform to scheduling virtual happy hours via videoconferences. But regardless of which works for you, it's vital that your work from home policy isn't all work — you'll have far happier employees if they also have periodic chances to joke, play and socialize.
For more tips over managing hardware, software and even office life, subscribe to receive our magazine for free!