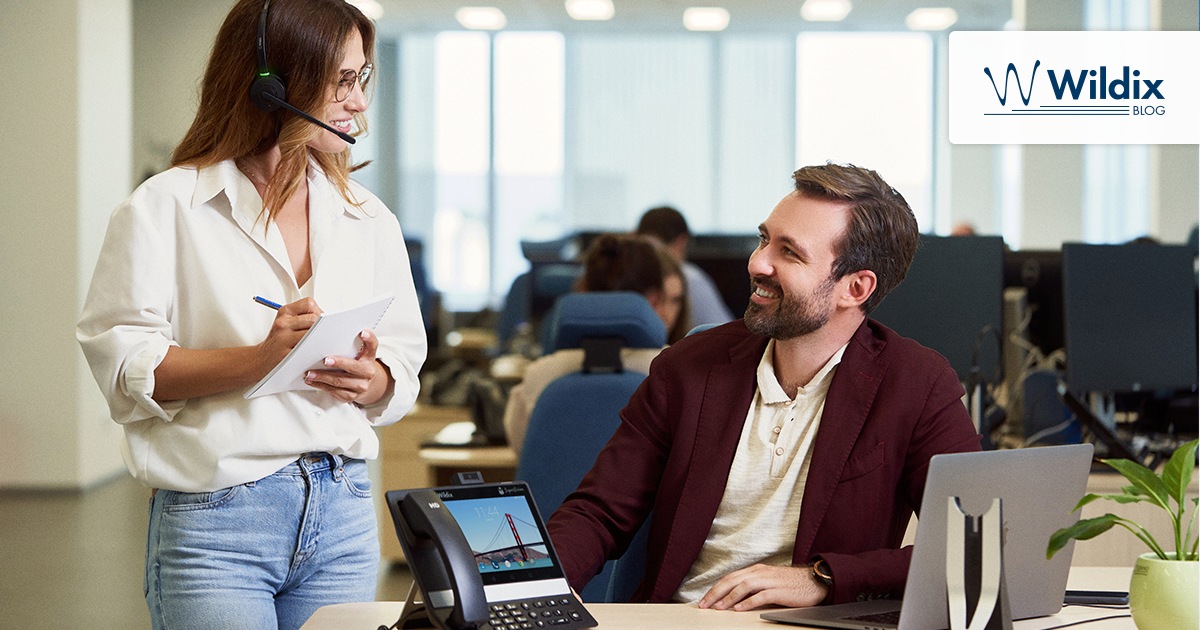 You'd be hard pressed to find a clearer sign of business achievement than managing another company under yours. It's commendable enough to have built your own business; it's a whole other level of success to move onto what's effectively a franchise model of your original organization.
For an MSP, the best parallel is managing a reseller: investing in and guiding a smaller business that handles additional installations. And on paper, this model seems like a dream come true. With a subsidiary working under your guidance, the brand you worked so hard to establish has greater room to grow. Better still, your monthly revenue should only increase.
But while taking on a reseller to manage may be an opportunity, it's critical to understand what exactly goes into such a relationship. For all the MSPs who find lasting success through this model, far more businesses who take on a reseller end up in worse shape than they began, even nearing bankruptcy.
What separates the success stories from the failures? Here, we'll discuss the differences, and how you can set yourself up for success when taking on a reseller of your own.
Knowing If You're Ready
To begin with, the single most important factor of success in reseller management is what shape your own business is in. Before you can take on a subsidiary, your own operations must be in tip-top shape, with a steady revenue stream to match.
"The first and foremost indicator of whether you're ready to take on a reseller is financial stability," advises Tim Truelove, head of sales for Wildix Americas. "If you're not incurring an increased revenue source at a steady rate, but rather you're fluctuating, a reseller program is not going to save you. In fact, it's going to put you out of business."
The reason why comes down to the factor of management. As any MSP knows already, handling day-to-day administration just of your own business is already an enormous undertaking. Add onto that management of another company and you can easily bite off far more than you can chew.
As a result, the first step to taking on a reseller is verifying if your own business is operating at effective levels, especially constant (if not increasing) revenue.
"A sure sign of maturity is that your sales forecasts and return-on-investment profitability charts or metrics are lining up with what you're supposed to be doing," Tim recommends. "Your plan and execution and your business have leveled out to the point that you know what you're doing, and you're not learning along the way."
This likewise means that if you are suffering financial losses or are in need of greater revenue, engaging in a reseller problem is exactly the wrong business decision.
"A reseller program is not a bailout," Tim emphasizes. "If you're not consistent in steady, forecastable growth, you're not ready. Because a reseller program is going to do nothing but weigh your company down even more, to the point where you can't even figure out how to grow yourself."
Avoid that mistake by starting only once you're entirely ready. Taking on a reseller without a fully mature business on your own end will just sink you, not increase your revenue.
Finding a Candidate
Once you've determined you're ready to take on a reseller, the next step is finding a worthwhile business to invest in and guide.
In that search, look for the standard qualities you would expect from any business with whom you were entering a relationship. Look for qualities like:
Stability of revenue
Potential for growth
Market share
Size of sales department
Technical expertise
Number of MQLs/SQLs
Revenue forecast
But another side to consider is how you will approach the business about entering this relationship. A candidate is only really worthwhile if they're willing to partner with you, and as such it's pivotal to know what a partnering business would themselves stand to gain.
While what's primarily in it for the reseller is stronger financial stability and access to your company's customer contacts, that's only the tip of the iceberg.
"The benefit to the reseller is that they don't have to meet the criteria of a manufacturer's stature," Tim points out. "Wildix partners have to maintain an annual goal to maintain gold status; they have to hit their targets or else they're downgraded. These things don't happen in a reseller program."
The inherent state of the relationship alone isn't enough, either. Providing differentiated benefits of your own is a must to retain a reseller.
"One thing I tell my partners all the time is that you have to have a differentiator outside of your manufacturer," Tim also advises. "If not, what you run into is you get a reseller, you build them up to a certain degree, and then the reseller leaves you and goes straight to the manufacturer.
"There's differentiating aspects that you can do, like an expanded portfolio, different discount rates, promotional officers, bonuses, whatever you want to do — but you have to find a differentiator."
Position yourself effectively at all times during the beginning of this relationship, as it will be critical to selling yourself as worthwhile for your partnership.
Starting the Relationship
Even though you've just spent a lot of time and energy finding a good candidate for a reseller, don't rest yet: the next steps, bringing them onboard, must be considered with the utmost care.
"Failure in the reseller model is in the preparation, if there's any failure at all," Tim says. "In starting a reseller program, you have to first and foremost outline what the defined selling solution would be for the reseller. It's not just 'offer all the products and go to town.' The best practice is to focus on solution sets, then define the actual program itself."
Handling this requires clearly described expectations and business plans. Resellers should not be simply given access to all available products and expected to make sales from there. Rather, you should sit down with your reseller and determine a niche for them to focus on, which will better direct them toward success in unified communications.
Preparation should also come through a detailed contract with your reseller. Here, be sure to clearly spell out the expectations, benefits and limitations within your relationship.
"You need to have everything spelled out, all your liabilities and all of that," Tim says. "Include good key phrases about increase of price or maintaining rights as the company, being able to change product lines, being able to discontinue product lines and no guaranteed service relation."
Being detailed in the terms of your partnership isn't only to protect your own business, either. In fact, setting as clear terms as possible will make them easier for your reseller to understand, strengthening their business position in turn.
In short, don't simply take the relationship on faith; as you would with any other partnership, spell out items in your contract and get into specifics on the line items of your relationship.
Managing Your Reseller
The direction you take in managing your reseller should be derived primarily from your initial plan. At as many points as possible, steps here should refer back to that plan for consistency: use that first contract to guide steps on rewards for hitting targets, measures when targets aren't kept and more menial day-to-day operations.
Beyond that, managing your reseller will be a test of leadership — a topic far too complex to effectively cover here — and how effectively you can emulate the basic model of a partner-vendor relationship. The same way a good developer should actively engage with, encourage and work alongside an MSP, you should be constantly interacting with your reseller and guiding their work.
"It's all about staying embedded with your resellers," says Tim. "You can't expect to be an account manager in this position. You have to stay embedded with real activity. You're not trying to fix core issues by shooting from the hip; you should be embedded enough that you understand their business plan, their go-to-market strategy, what their goals and objectives are."
That being said, handling a reseller to this degree will take up a significant amount of time and effort from your business. Although you will likely feel inclined to simply divide your time between managing your own business and your reseller's, it's highly important to not let your attention be split.
Instead, focus on creating separate departments and establishing dedicated staff toward management of your reseller, in order to set up team members to drive all their efforts to the right outlet rather than working with split attention.
"As you're producing a reseller program, you have to remember to departmentalize it. Separate the two so that both stay in an efficient manner. Even with your tech support model, there should be two different departments: one handling your core business, and one handling your reseller program. Both can overlap and support each other, but they should be treated as two separate departments."
Additionally, be sure to always operate using and selling CapEx. While OpEx sales and purchases may seem easier in the short term, using them in the long term will hamper sales for both you and your reseller. It's vital that you both work with the long game in mind, opting for ongoing sales and subscription services for lasting market share.
Fortunately, this can even make for simpler incentives for your reseller.
"Reutilize promotions and maybe rebates and bonuses to incentivize the resellers," Tim recommends. "That way it's not coming out of your pocket to do it. The real point to it is to reinvest the benefits you get from your manufacturer into your resellers so that you see a stronger return."
Key Takeaways
If there's one takeaway on reseller management to be left with here, it's that entering such a relationship must be considered an expansion of your current success — not as a way of bailing out your primary business. Taking on what's effectively a franchise opening of your organization will only generate income with the right financial investment and oversight; if your business plans aren't being consistently achieved and you regularly encounter surprises in operations, that indicates you have neither the cash resources nor the stability to handle still more management.
That said, once you've found the stability to grow your business past your own walls, effective reseller management will come down to smart preparation and constant involvement. Plan the relationship in thorough detail and keep yourself protected, first off — from there, aim to mimic how an effective vendor would manage a partner such as your own business.
But above all, make sure you, your company and your team are at a high stage of maturity and financial stability before in any way moving into reseller management — without it, you simply won't be ready to invest or lead.
Tim Truelove reemphasizes, "The individuals that handle reseller accounts, whether it's in the sales aspect in account management or the tech aspect, have to be at the maturity level where they can be a coach or consultant. It's the same thing in sales: to be able to lead them in the right approach, you need somebody that's mature in the sales role, that understands the market approach."
So if you're ready to take the plunge, prepare your process well in advance and follow that plan as your reseller gets to work. Expand with a coaching mindset — don't simply sit back and expect your reseller to generate money on their own — and you can effectively turn your MSP business into a franchising model.
Again, however, this is a move to only be made by those established in their markets. As much as you can stand to gain with a reseller under your wing, you can just as easily lose tremendously.
Working with Wildix for this process is an easy way to make it all far simpler. In addition to providing you with a wealth of starter materials to guide your reseller management, Wildix also provides partners with an online billing platform they can use to make their reseller's sales that much more straightforward.
For more tips about business management, subscribe to receive our magazine for free!