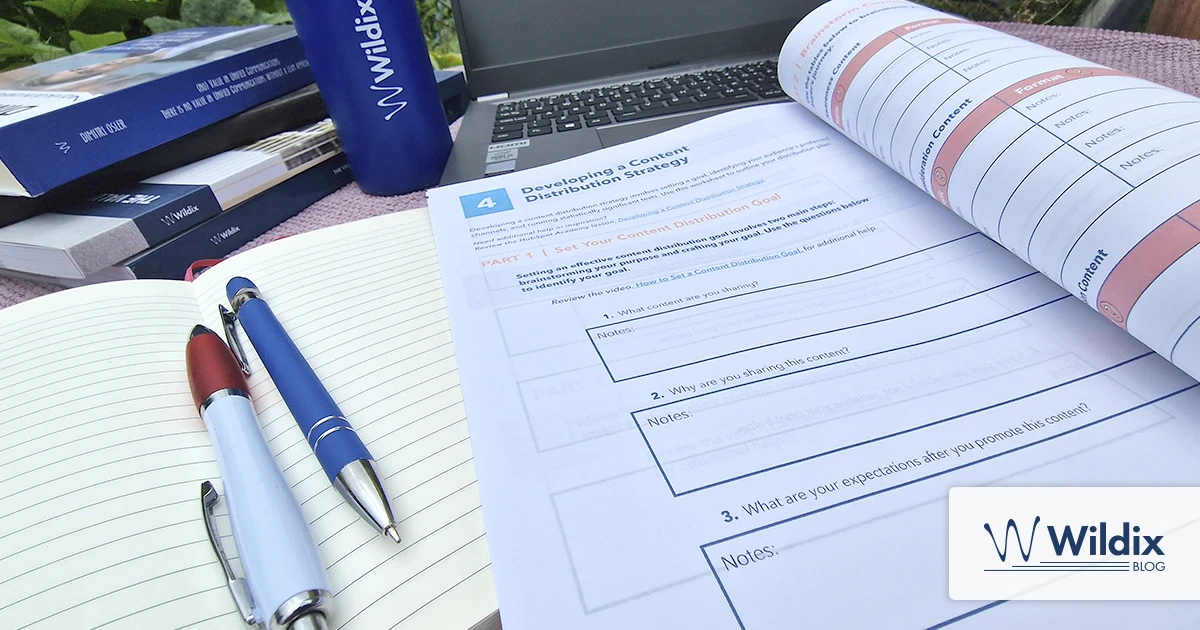 Your business is built on what you know. From the services you provide to being sales savvy, your knowledge is an intrinsic part of your offer, distinguishing you from your competition. But it can be hard to set aside the time for training, or in some cases even find a course that is suited to your needs as a system integrator or managed service provider (MSP) when you're already mired in the busy work of running your own business.
Luckily for you, we've put together a quick guide to some of the best e-learning platforms and online courses that are relevant to your business needs and challenges. Just take a look below to see how you can expand your and your staff's knowledge without ever having to set foot inside a classroom.
Where to Start: Know Your Systems
Your first port of call is to know the products and systems you sell inside and out. While the actual training offer can differ wildly depending on your vendor, having a strong grounding in the core of your business will help position you as an expert in your field. So, if you're not sure what your vendor's learning offer is, reach out and find out. And if you feel it's not enough or you want to push yourself further, consult a third-party platform like Udemy to see if there is any additional training available.
Wildix e-learning platform
If you're a Wildix partner, or considering becoming one, you're in luck as all of our training and certification information is on the Wildix e-learning platform. It's a one-stop shop for everything including training on all of our different products, end-user tutorials, videos on marketing and sales tips and Wildix certification, with most content accessible not only in English but also in Italian, German, Spanish and French. With so much information available at your fingertips, we recommend your technicians start with certification and then later bolster their skills with our training programs.
Certification
Wildix offers three different certification programs that build on each other. That means to develop your technical expertise, you'll need to start with Wildix field engineer training.
W-FE
Perfect for new partners, W-FE is the Wildix field engineer training and it starts with a pre-training course on the Wildix e-learning platform. Once you've completed the roughly four hours of content, you'll not only have a solid grasp of the basics of our products, hardware and licensing, but you'll also receive an email officially confirming your enrollment in the W-FE training course.
While the course is held remotely, it's hands-on, requiring full participation and access to the appropriate equipment. At the end of the two-day training, attendees learn the entire Wildix ecosystem, including operations, ordering, invoicing and pricing, and are officially certified in the deployment, administration and management of the Wildix platform.
W-FEX
The next step to becoming a true master of the blue ecosystem is to enroll in the Wildix field engineer expert training (W-FEX). The course is completely online and covers a variety of topics ranging from PBX engine debugging to custom applications, giving you access to advanced knowledge on how to install and configure our systems. In addition to the certification, once you complete the training you are officially recognized as a Wildix Tech Wizard and we publish your business on the Wildix website, giving you further visibility and reach.
However, because we are constantly updating this course, the certification is only valid for two years, which just means you'll need to sign in to the e-learning platform, review the material, retake the quiz and then as easy as that you're recertified.
x-bees Partner Program
The third major certification program offered on the e-learning platform is the x-bees Partner Program. The certification is open to gold partners and above, but the videos and information are readily available to anyone with access to the learning portal.
This training gives a full view of x-bees, a fully sales-focused UCaaS solution, and it's a mandatory requirement for any partner who would like to offer and install x-bees to their customers.
Training programs
Outside of the certification tracks, Wildix provides a range of other training programs. Of the five offered, two focus on our products and ecosystem.
Collaboration
A collection of 21 videos, the Collaboration training covers all the functions of the tool, allowing anyone who completes it to become an advanced user.
W-FE recorded
While it's not a substitute for live training, the recorded version of the W-FE course serves as the perfect resource for engineers looking to revisit a specific topic or simply refresh their knowledge.
Become a Business Expert
Running a business, you know that just knowing your trade isn't enough. You have to make sure sales, marketing, accounting and other business processes are established and healthy.
However, it's rare that one person (or one business for that matter) starts with a solid foundation in everything. That's why it's always important to keep learning and expanding your knowledge so that you can prepare your company both for the market of today and the future.
Wildix training
As mentioned earlier, the Wildix e-learning platform doesn't focus solely on our systems, but also offers training programs in:
Kanban, as preparation for Kanban University
Linux, so you can confidently work with Linux systems
LinkedIn, with small bite-sized videos to give you hints and tricks on how to use this powerful marketing tool
Outside of the training programs, you'll also find a multitude of stand-alone videos covering a wide range of topics.
Tech videos
While some of these videos are from the certification and training programs, the rest cover material from different markets. Here you'll find everything from detailed dialplan setups to cutting-edge topics like ChatGPT.
End-user videos
These are perfect to not only share with your end-users to help them get the full use and enjoyment out of their new UCaaS solution but also for you and your employees to get familiar with the functionalities of each product.
Sales videos
Once you know the products inside and out, you need to be able to sell them — and, surprisingly, sales isn't just about talking up the benefits and features of a product. These videos help you dive into everything from running a demo to the biggest topics and concerns on the market today.
Marketing videos
These help give you insight into the market, allowing you to position yourself so that you'll stand out from your competitors. There are also loads of practical tips on how to use tools like Google ads so that you can take charge of your marketing strategy.
Of course, Wildix tailors Marketing and Sales content for MSPs in the blue ecosystem, so they're focused and not extensive. But if you're not yet a Wildix partner or simply want to take a deeper dive into these topics, there are loads of free and fee-based training programs available from some excellent e-learning platforms.
MOOCs and Third-Party Learning Platforms
Even before the pandemic, online learning had been growing, gaining momentum among business professionals and university students alike. While some platforms have monthly or flat fees attached, quite a few are either completely free or free to audit, meaning budget is often rarely an obstacle to acquiring the knowledge you need.
edX
One of the two American-based MOOC (massive open online course) providers, edX was the brainchild of Harvard and MIT, and it now offers courses from universities and corporations from all over the world. As a result, most of the courses are offered in English, with more and more being offered in Spanish, French, Italian, Portuguese, Japanese and Mandarin, among others.
If you want a certificate, you'll have to pay the course fee. However, if you just want access to the content you can audit the course for free, though none of your assessments or quizzes will be graded. This can be a great way to pick up a new language or extra skills, such as through the AWS Cloud series of courses.
But if you want to dive deeper into a particular subject, and would like the certificate to increase your personal and professional credentials, then you should check out programs like:
Professional certificates (ex: Marketing Strategy)
MicroMasters (Business Management, Entrepreneurship, Marketing)
MicroBachelors (Marketing Essentials)
Boot Camp, (ex: Cybersecurity Boot Camp taught by Rutgers University)
Available both via the website and the dedicated mobile app, this is an easy way to access a wide range of learning at your fingertips.
Coursera
Now, if edX seemed interesting due to its offering of professional qualifications, you should take a look at Coursera. Started at roughly the same time as edX, Coursera is the other big American MOOC that works with universities, colleges, corporations and even governments. New content is released weekly, with live courses taking place over 2-14 weeks while other courses are on-demand. They also support a large number of languages including English, German, Spanish, French, Japanese, Korean, Portuguese, Russian, Chinese and Arabic.
Coursera has the same purchasing options as edX, with an added monthly subscription option that gives you access to courses, hands-on projects and certificates. And perhaps the most exciting thing about Coursera, in contrast to edX, is that it has more professional certificates offered by large corporations such as Google, Meta, IBM, AWS, Microsoft and Oracle, so both you and your engineers can enjoy access to up-to-date training from some of tech's biggest players.
Now that I've excited all of you tech lovers out there, let me remind you that sales, marketing and management skills are still important to nurture and there are lots of courses on both MOOC platforms that will help you develop those. Some interesting ones from Coursera are:
AI for Everyone
Successful Negotiation
Improve your English Communication Skills
Storytelling and Influencing
Good with Words: Speaking and Presenting
But like anything else, it's worth exploring the course offerings based on your personal interests and professional goals to find something that works for you.
LinkedIn Learning
If you're looking for a platform that doesn't require a new app or login, LinkedIn Learning may be just the thing. LinkedIn Learning offers more than 16,000 courses and learning paths in Italian, Polish, Turkish, Portuguese, French, Japanese, Bahasa Indonesia, German, Korean, English, Spanish, Chinese and Dutch. As an added bonus, since it's connected to your LinkedIn account, any certifications you gain are easily added to your profile.
Unlike the two MOOCs we mentioned earlier, there isn't a way to audit a course on LinkedIn learning, but it does come free with LinkedIn Premium and also offers a free month's trial. Since it's subscription-based, you have access to all the courses from four categories: business, creative, technology and certifications. Perhaps the most helpful thing about this e-learning platform is that within these four categories, it actually organizes courses into learning paths and connects them to specific job roles, making it easy to find what you need to reach the next step of your career.
Udemy
Now, if you've had a look at the other platforms and still haven't found what you're looking for, take a look at Udemy. One of the world's biggest e-learning platforms, Udemy has over 62 million learners, 210,000 courses and offers courses in about 75 different languages.
What's particularly interesting about Udemy is that it allows people to create their own courses, providing a wide variety of content and prices, as each instructor is able to choose what fee, if any, to charge.
This also brings up one of the main issues with Udemy, many of the certificates it offers aren't recognized by employers or universities. So while the information may be very useful, it won't necessarily make the same impression on potential customers or business partners.
Hubspot Academy
Finally we've reached a course provider whose main focus isn't education, it's marketing and selling its own software solutions. However, don't let that make you discount Hubspot and its free online learning offer Hubspot Academy. Especially when it comes to courses on marketing and sales, Hubspot is an excellent resource to keep your skills up-to-date and current. Courses are available in English, French, German, Japanese, Portuguese and Spanish.
Google Skillshop and Digital Garage
If you haven't yet dabbled in Google ads or taken the time to set up your Google My Business page, Google Skillshop is a great free resource to help you master these tools. If you want to dive deeper into digital marketing and the role of different Google tools, Google Digital Garage is another great place to start.
Many of the courses offered on Digital Garage are actually partner courses with some of the other providers we previously mentioned like Coursera and Udemy. However, if you are specifically looking for a course offered at least in part by Google, this is a great place to see all of the offerings in one place and even filter them by provider or whether they are free or include a fee.
Embrace Life-long Learning
As you can see from the long list above, there are many ways to sharpen both your technical and business skills to offer exceptional customer service and help grow your business and your personal career.
And while we highly recommend you check out some of these wonderful third-party websites, if you're feeling overwhelmed or don't know where to start you can be assured that all of our training videos, whether in marketing or tech, are designed to help MSPs, like you, apply these principles to your specific business.
Whatever you choose though, just make sure you start. Putting off your learning because you're worried about the time it takes, will only mean you and your business will fall behind. Even if you watch one new training video a week, that will go far in keeping you relevant and inspiring you to expand your business.
Remember, even a journey of a thousand miles begins with a single step.
For more insight on UCaaS and working with verticals, subscribe to receive our magazine for free!