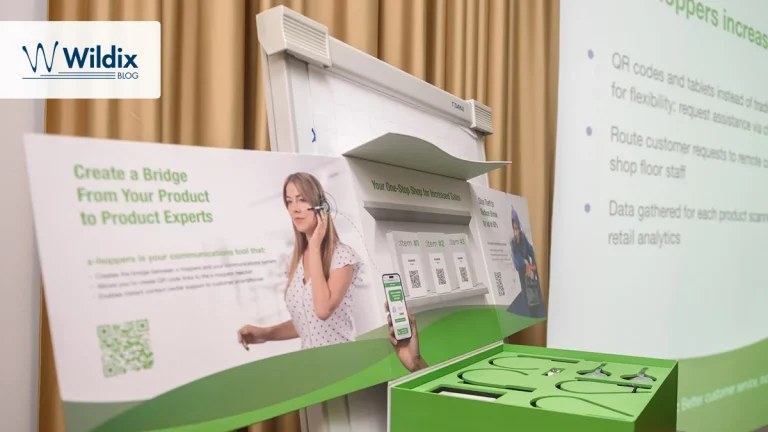 At Wildix, we make a variety of solutions, and some are aimed at very specific verticals. We don't just think about our tech solutions but also our hardware as well. This means we can give our partners a variety of solutions. So what's the process? How do you target a specific vertical?
Define and Understand Your Vertical
You have to start by clearly defining your vertical: what's in the vertical and what's not. In some cases, there are verticals within verticals – think about the difference between HealthTech, FinTech, EdTech and AgriTech, for example. Then think about how sales and marketing might differ in those verticals.
On a simple level, the important thing is to familiarise yourself with the trends and challenges within the vertical and the major players who would be competing with you.
Research and Analysis
Everything starts with research. First, you need to understand the market size of your vertical and how it's likely to grow. A shrinking vertical is unlikely to be profitable unless there is some way to turn that shrinkage around. If your solution can do that, however, it could be extremely valuable.
The next stop is customer focus. You need to identify the primary customer segments in your chosen vertical, which allows you to build marketing personas around these segments. If you're focusing on a B2B vertical, for example, your marketing personas may include CEOs, sales directors and chief operating officers of different-sized companies. However, if you are looking at a B2C vertical, you'll be focused on the main demographics of your target audience — age, gender, disposable income and life stage.
Next comes competitive analysis. Here, you need to understand the major competitors within the space. You can gather this information from:
Analysts, such as Gartner, Forrester and Frost & Sullivan
Partners and suppliers
Industry seminars, conferences and expos
News and social media
Your own customers
Your aim is to understand what they are doing, why they are doing it and how they are doing it. In some cases, you could look at what they are hiring for. If they are hiring in a new country, for example, they might be moving into that country — especially if there are a lot of sales staff involved. New social media managers, new marketing executives or any sort of large-scale hiring pattern shows expansion. Those who are not hiring for extended periods of time may be contracting slightly.
Finally, you need to think about the regulatory environment that your new vertical exists in. Healthcare, for example, is extremely tightly regulated — and for good reason. The same goes for finances and legal.
Other verticals may be far less regulated, of course. However, it's good to be sure, and understanding the legal potential is extremely useful, as prospective partners or end-users will likely have questions about compliance.
Product or Service Development
The solution that you end up using or producing must naturally fit into the vertical. Wildix established x-hoppers as a retail solution, delivering an all-in-one tool for in-store messaging and intelligent retail support. We designed it so that it met the needs of the retail vertical, adding in features as requested and developing new features that we felt would be useful. We also established partnerships with other companies to add their solutions to x-hoppers.
This allowed us to create a unique value proposition: Moving retail communications beyond the headset. This is what sets us apart from the competition.
We also did heavy research into a pricing model that aligns with the retail vertical and how it would be received. Any solution that costs more than the leading solution must offer substantially more value — and even then, you may find it fails if you cannot show that the value meets customer expectations.
One of the most important considerations when breaking into a new vertical is to consider how your existing products can bolster your offer. In some cases, it can be as simple as changing some bundles around or rebranding an existing solution. In others, it might require similar bundles but with specific technology — we offer a phone specifically aimed at the healthcare market, but it's sold as part of our existing wider UCC solution.
If you can use as many existing parts as possible, it reduces the overall cost of development.
Finally, you might require new vendors. We always look forward to hearing from new partners, especially if one of the main reasons for joining us is to explore new verticals such as retail.
"When it comes to x-hoppers, our customer [Holland and Barrett] was going to go with a different solution. We managed to do a trial on one of their sites. … When they open a new store — four or five a month — we're now handling the entire installation: tills, back office PCs, Wi-Fi, and now x-hoppers. It's become a recurring revenue stream for us — we managed to get the whole contract because we could address their specific pain points."
Nick Foden, Operations Director of ETS
Marketing and Outreach
During your product development and your research, you likely already have an idea of what the specific pain points and needs of the vertical are. This means you can target your messaging to resonate with these issues. Think about how to distribute your marketing. It could be through:
Social media channels
Events
Physical adverts
Email and sales letters
Calling prospects
You might also consider establishing strategic partnerships with other businesses. This might be through integrations with your product, or it might be delivering events with businesses that complement your product. There's a whole range of options for your marketing programs, but it will nearly always help to have someone dedicated to marketing within your business, preferably someone who is experienced with the vertical you're targeting.
Marketing materials may include:
Press releases
Brochures
Roll-ups and banners
Flyers
Digital media such as infographics
All of these can be repurposed and reused across multiple channels.
Sales and Distribution
Your sales processes may have to change as a result of targeting a new vertical. In some cases, you might have to target different people within an organisation, or you may have to rethink how you approach the key decision-makers within the vertical. x-bees is extremely useful at getting all decision-makers in the same place, of course, and it's a good example of a sales-vertical-focused solution. Yet different sectors often have radically different stakeholders and sales cycles, especially when you consider the differences between governmental, large enterprise, SMB and non-profit organisations.
Regardless, you may need to consider new platforms through which you distribute your solution through or specific sales distribution channels that cater to this vertical. It may even help to team up with a vendor or a vertical-specific organisation to sell the product through their own distribution channels.
Feedback and Iteration
You'll need to regularly solicit feedback from customers to ensure that it's fit for purpose. Regularly update your products, bundles or offerings and evolve them as your customers' needs evolve. This also means staying updated with the latest trends, changes and challenges within the vertical.
Further Expansion Around the Vertical
Often, the need for a new product comes as a result of a foray into an adjacent vertical. This means that you will need to consider closely related verticals that might benefit from the product, and that with a few tweaks, you may be able to adjust that product for a brand-new vertical.
All of this means expansion and growth, especially when you invest in research and development to ensure you at the forefront of innovation. You'll also need to ensure you keep customers coming back, and for that, you'll need solid after-care strategies. The earliest customers can often be great brand ambassadors and promoters if you treat them right.
Overall, targeting a specific vertical is often a lot of work, but it can be highly rewarding, especially if you have something that's a bit different. For Wildix partners, we currently have x-bees and x-hoppers, along with our traditional UC solutions. These help you differentiate your product and bring in customers with novel solutions that are adjacent to your traditional UC, internet or IT offerings.
If this article was interesting, try our February article on how big vendors have spread themselves too wide.
For more insight on verticalisation and other trends, subscribe to receive our magazine for free!