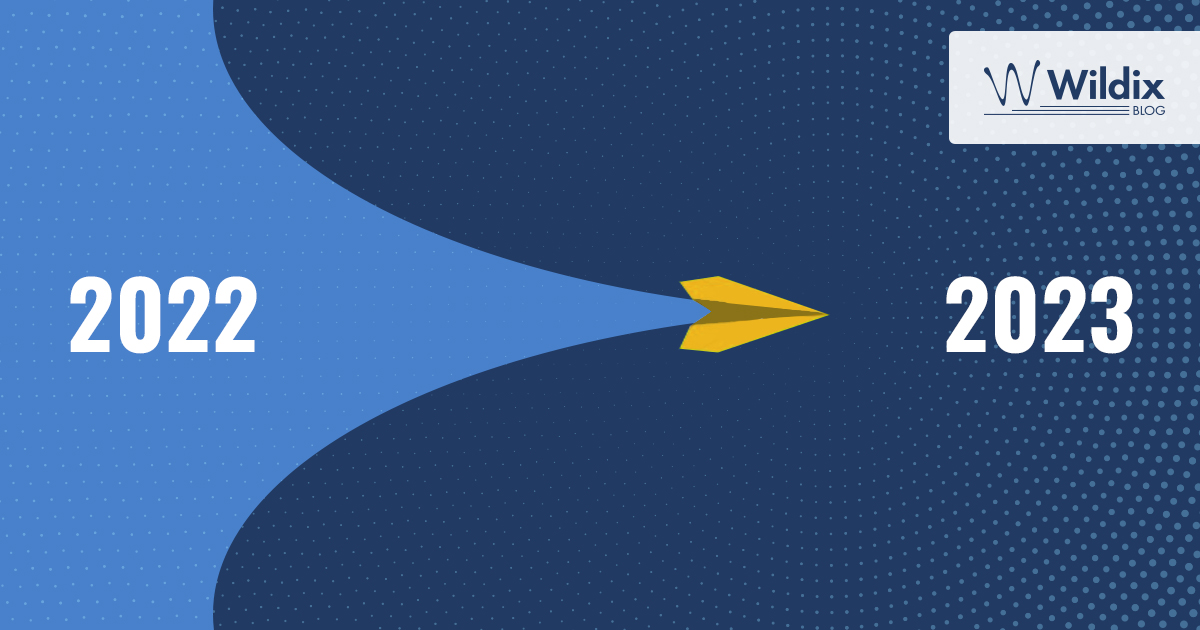 It's getting dark before dinner and all the liquor stores are out of sparkling wine — which can only mean that, at long last, we've hit the end of another year.

Here at Wildix, 2022 has been a major year of change and enormous improvements. It was a year that presented challenges, many of them dire. It was a year of new uncertainties, which often brought forward as many opportunities as setbacks. And in spite of all that, it was a year that moved Wildix forward enormously, with news we've been proud to report all throughout.
But the easiest way to summarize a year isn't with adjectives; it's with an actual list of accomplishments. So that said, let's run through just a few of the most significant events that Wildix saw throughout 2022.
Support for Ukraine
If this past year has felt disruptive, perhaps the biggest reason was that it began with atrocities in Ukraine. There's no need to restate here the horrors that Russia has committed during the invasion — they're impossible to miss or forget. Instead, we'll turn our attention to the millions displaced by the attacks, many of whom are Wildix employees.
Though Wildix hardly needed more reason to be disgusted at Russia's acts, the fact that our staff was directly threatened by them meant we decided to step in. To that end, Wildix assisted with the funding and logistics for relocating 90% of our Ukrainian staff to safer locations. This is in addition to continuing to employ and support the remaining 10% who were unable to leave the country — in fact, Wildix continues to hire directly within Ukraine, regardless of Russia's actions.
Currently, Wildix continues to fundraise for Ukraine with several funds for relocated employees and those still in the region. We've also collected our employees' stories into a book, In the Path of War, to better inform the world of the struggles they've endured and overcome.
As much as Wildix emphasizes technology, people are at the heart of everything we do. And because of that, nothing could be more important than the safety and wellbeing of our employees. As far as accomplishments go, doing what's possible to look out for our staff will always top the list.
Launch of x-hoppers
From a products perspective, 2022 brought the launch of a communications revolution in retail. In June, Wildix premiered x-hoppers, the innovative hardware and software combination to give customers the best possible in-store experience.
x-hoppers is a set of headsets that let shop assistants instantly talk to one another from any location, akin to walkie-talkies. But just as importantly, the system also automatically broadcasts alerts and notices to employees through their x-hoppers headset, making in-store messaging discreet while ensuring staff know the most important goings-on at their store.
For customers, x-hoppers also provides a QR code system to display alongside products. When customers scan the code, their phone is redirected to a custom webpage with more information. Plus, x-hoppers will alert employees that a customer needs help in that section of the store for additional in-person assistance. The system even tracks and records QR scans to give shops data on engagement and current purchasing habits.
Check out the full details about x-hoppers on our webpage.
Unveiling WMS 6
On top of unveiling new solutions, this year we were hard at work improving existing ones. The biggest of those came via WMS 6, the latest update to the main Wildix operating system.
With WMS 6, end-users gained numerous additional ways to accelerate their business processes. One of the most notable is being able to set a "prefix" key to instantly perform certain functions on a desk phone, such as forwarding calls to voicemail.
More widely speaking, WMS 6 features improved support for Google Calendar and Microsoft 365, as well as additional APIs for more integrations designed by MSPs and end-users. That's more flexibility and more control over each instance of the Wildix system, better fulfilling the promise of setups that fit each organization's particular needs.
Placement on the Gartner Magic Quadrant (Again!)
You can't form a pattern from just one occurrence, which is why this year's announcement of the Gartner Magic Quadrant meant an enormous deal to Wildix. For the second year in a row, Gartner named Wildix a Niche Player on their Magic Quadrant, citing the solution's download-free usability, relevance for sales and support analytics and "100% indirect/channel-based go-to-market approach" as key strengths.
As a highly recognized group of industry analysts, Gartner carries a great deal of weight in selecting who to recognize for their Magic Quadrants. The significance of simply being included on that chart therefore can't be overstated, both in terms of visibility and recognition within the greater UC&C industry.
It's an immensely gratifying announcement, and of course Wildix will continue to work hard at achieving enough to be recognized for a third year as we move into 2023.
Official Salesforce and Microsoft Teams Integrations
Although Wildix solutions have had built-in support for Salesforce and Microsoft Teams for some time, 2022 marked both companies officially recognizing these integrations within their own ecosystems.
SalesForce features on its website an official page for downloading a plugin to use its solution directly through the Wildix ecosystem — in particular, via x-bees. This allows users to see the most relevant info on contacts as recorded by SalesForce directly within their Wildix interface.
Likewise, Microsoft now displays support for the Wildix Collaboration plugin on the Microsoft Teams Store. Using teams4Wildix, users can utilize a Wildix PBX directly within their Teams app, improving on the Teams interface with better telephony support and other Wildix digital communications.
As significant as these integrations already were, using them as more complete partners with their parent companies only raises the bar further for Wildix's use in tech.
Awards Won
But of course recognition for Wildix came from more than just fellow tech companies. 2022 was a banner year for Wildix's award count, with the following medals added:
ChannelVision Visionary Spotlight Award — Best Emerging Technology Breakthrough
Columbus Inno BizTech Fire Award Honoree
Comms Business Awards 2022 — Contact Centre Vendor
Channel Champions Team Spirit Award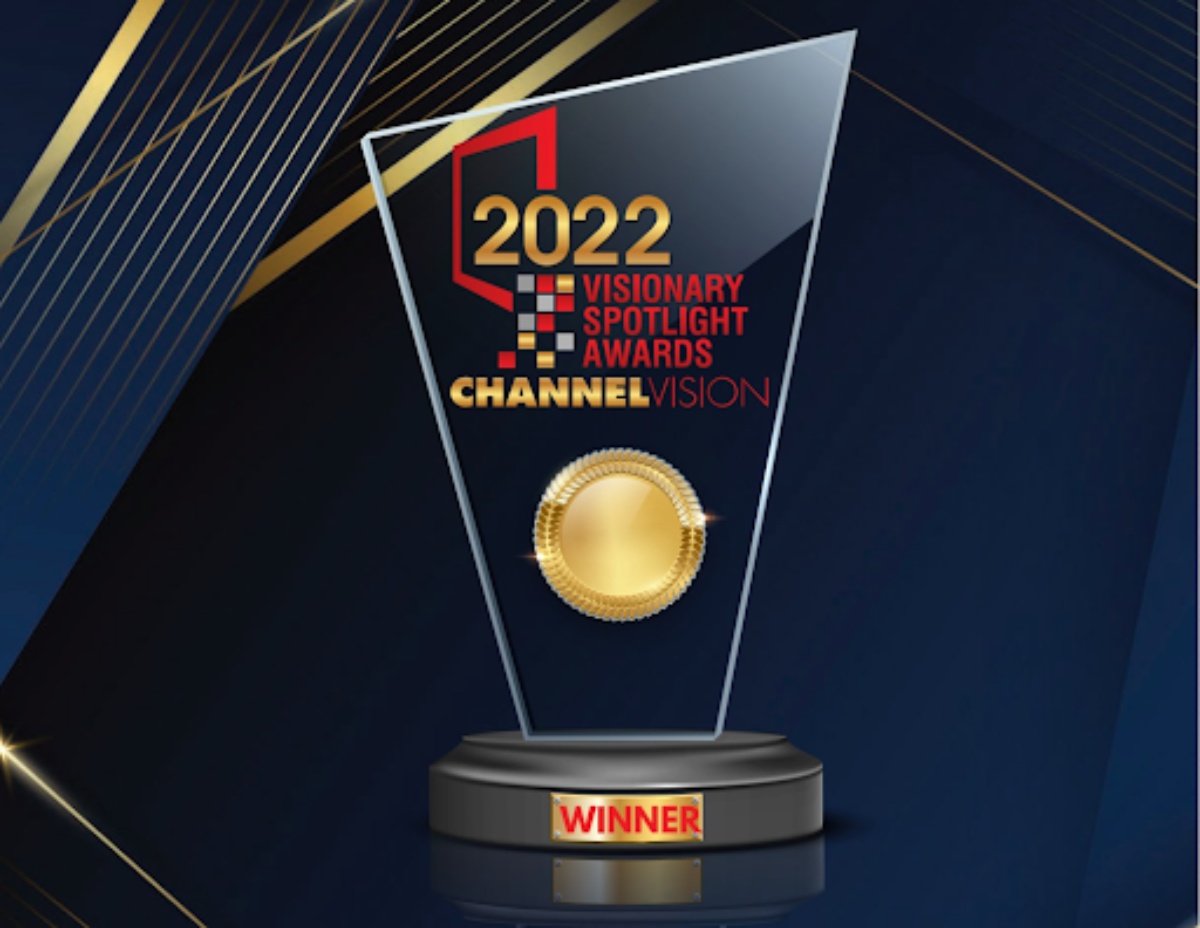 "With the release of x-hoppers, Wildix has developed a solution designed to facilitate better communications between retail employees across all departments and their customers to increase customer conversions and retention." — ChannelVision
It's always humbling to have those extra feathers in one's cap, and we couldn't be happier to have racked up these additional ones in the past year.
What's Next?
Naturally, Wildix still has lots to unveil moving into 2023. And the easiest way to see it all is by registering for the next UC&C Summit.
A major focus of the UC&C Summit will be the latest technologies from Wildix, x-bees and x-hoppers, and how they can play an active role in improving business processes. But with Wildix, the tech itself is only part of the conversation. Just as much, we'll talk about modern business strategy and ways of presenting your company to help stand up against and stand apart from the competition.
Learn all of that, plus the biggest advantages of having a vendor that truly supports you, when you tune into the UC&C Summit, broadcast on the web on January 17, 2023. Register for free on our page.
For more company news and insight into the tech industry, subscribe to receive our magazine for free!