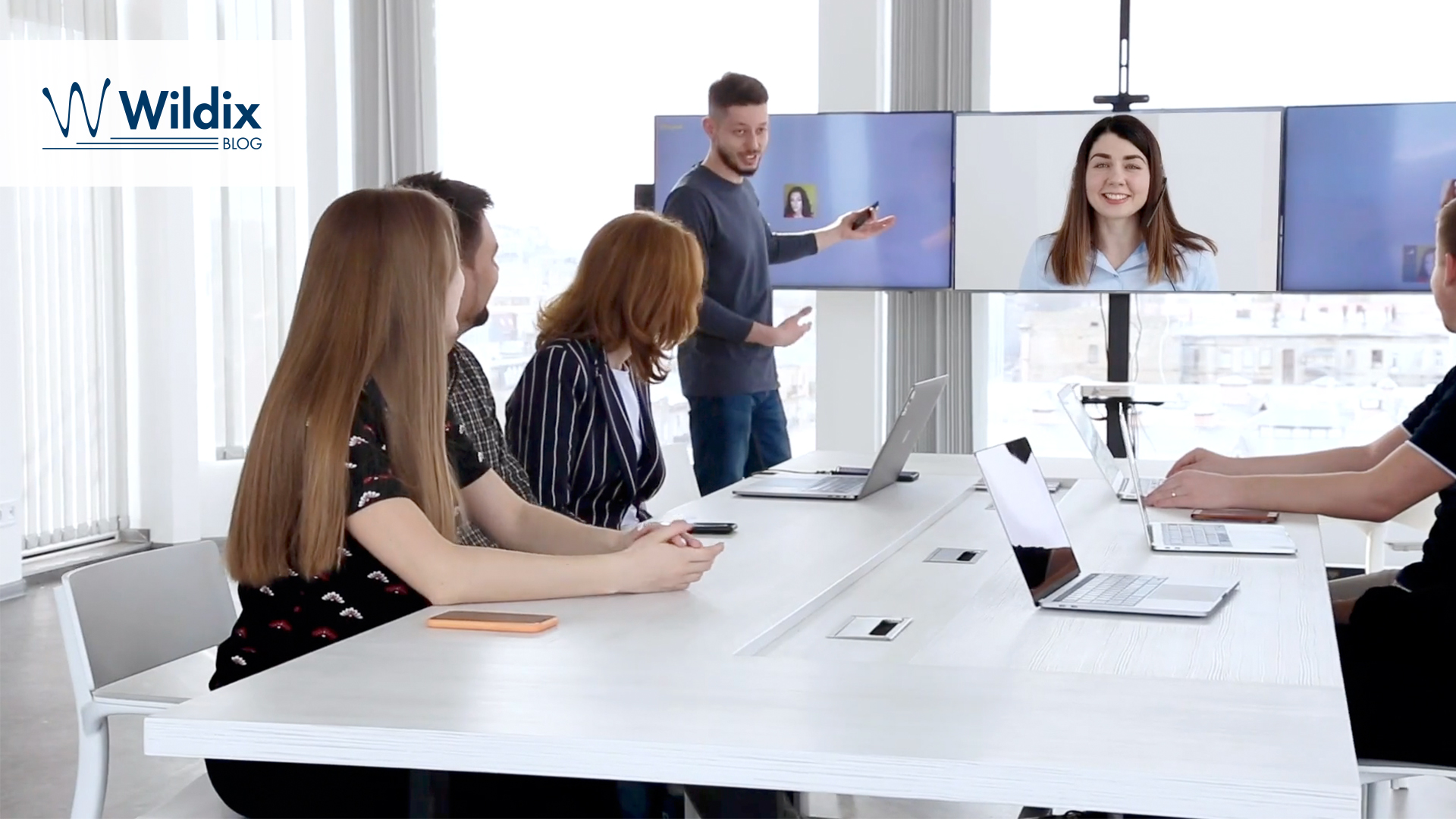 The COVID-19 pandemic has caused a major shift in working, with a large number of companies going remote. As a result, the hardware and software needed for video conferencing became a major commodity in 2020, and they still remain important. In the UK alone, around 22% of workers are hybrid working as of May 2022, and 14% are working completely from home.
In France, that figure falls to 29% — and this encompasses people working at least one day from home (so both fully remote and hybrid), and while there aren't many useful stats for Germany, the trend seems to be that in-office work is generally prioritized by many firms rather than hybrid environments. In the United States, a huge 58% of people are able to work in a hybrid or fully remote pattern — at least "occasionally".
So we're asking this simple question: what are the hardware and software requirements for video conferencing?
Good Hardware Matters For Remote or Hybrid Work
Let's look at what the hardware needed for video conferencing should actually look like first. It's a bit tricky given the sheer range of options, and many companies have bring-your-own-device policies.
Headsets
Each morning, I start with my headset. That goes on, and I generally listen to music while I set up my day. Because I am hearing impaired, high-quality sound is vital.
And that's where many people go wrong with the hardware and software needed for video conferencing: They assume any sound system will do, and that's simply not the case. If I can't hear people well, I have no chance of being able to communicate with them in an efficient and effective manner.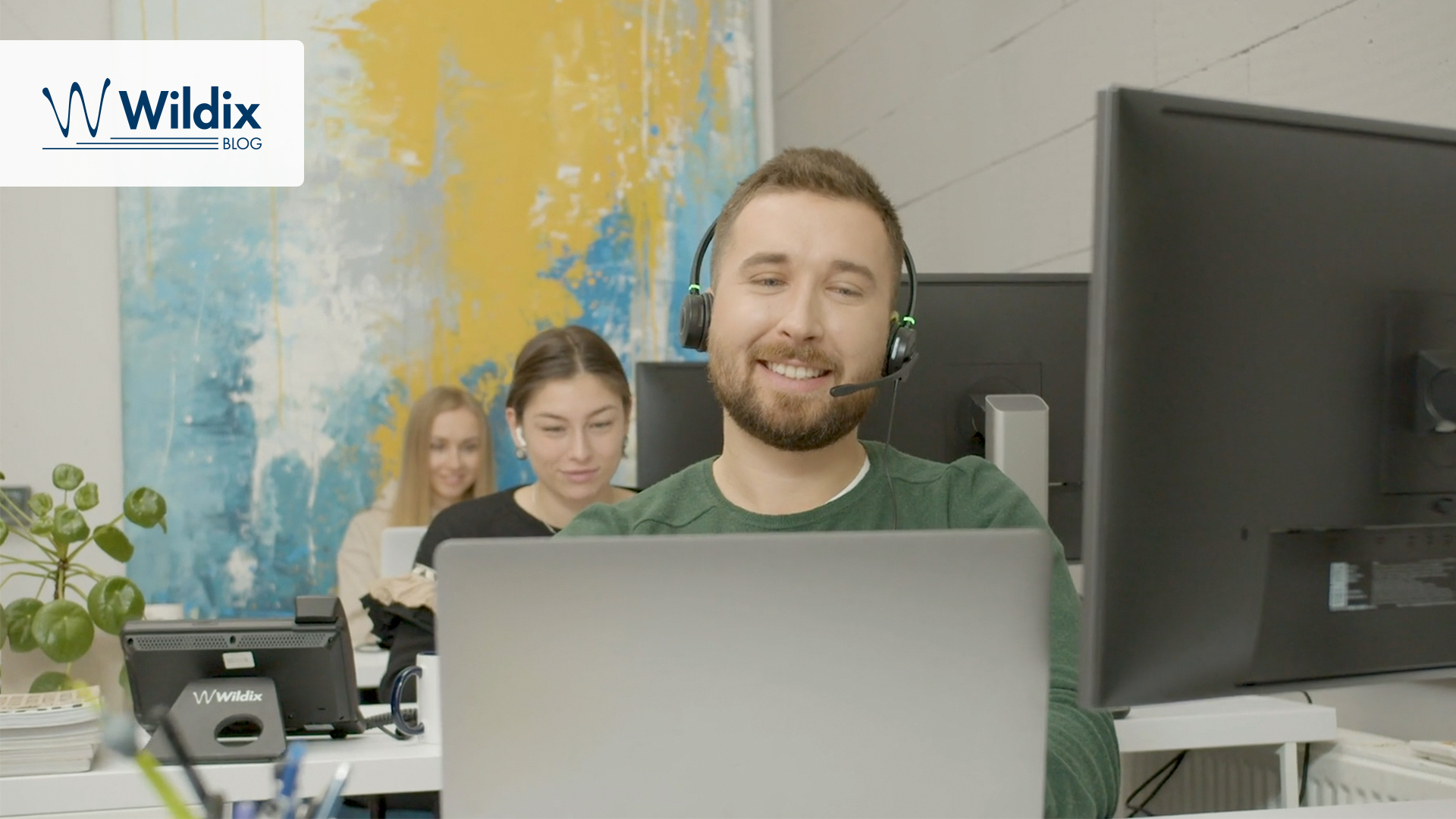 Because of the need to wear hearing aids to communicate, I can use specialty audio conferencing hardware designed for hearing-impaired people, or I can use an all-encompassing set of headphones. I use the latter because they're extremely comfortable and practical.
So it's always a good idea to value comfort as you could be wearing them for long periods of time. And even if it's only a half-hour call, you still don't want to have the feeling of a cheap, cold earpiece nestled against your ear for long.
However, for most people, the headset choice is a lot simpler. It needs to be suitably powered, wireless is nearly always more convenient (although it will need charging overnight!), and it must be clear when you're on a call. This is where signaling comes in. Most headsets and almost all earbuds don't tell people when you're on a call. As a result, it's difficult to know when partners/children/parents can interrupt you. So having a clear signal (when it's red, please don't disturb me) is crucial when working from home.
Although admittedly, if you have a 2-year-old, they may not respect that even then. As they get older, though they do learn … most of the time.
Having the Opus codec really helps to produce high-quality sound, and being able to put them on a charging cradle is simply a great bonus.
Integrated into most headsets are microphones. A boom-arm mic is best as it can pick up your voice on a directional basis. Essentially, when you speak, your listeners should only hear you. Again, this isn't perfect, and few would expect you to invest in professional signal processing. However, there are good compromises out there.
Webcams
Webcams are universally despised for many, many reasons, whether it's due to their poor image quality or their inability to make us look vaguely human. As one of the most crucial bits of video conferencing hardware, though, we do have to live with them.
For a desktop setup, you end up having to buy a separate one most of the time, unless you have an all-in-one PC. It's a good idea to choose something with at least 720p video quality and preferably FHD quality (1080p). Desktop webcams usually work better than laptop ones because they have a bit more volume to them and can have bigger sensors and components. This means they handle light better, and some have great digital signal processing (DSP).
It's usually pointless going for something with an integrated microphone, though. These will often pick up every single sound in the room, including your typing. If you have a super-clicky keyboard like I do, it'll pick up every keypress every time. Even if you don't, your listeners will hear the washing machine, the loud bangs that your cat makes when falling off the countertops or just people walking into the room.
For laptops, it gets a bit trickier. The vast majority of laptops come with webcams, although sometimes, design aesthetics play a bigger part in how they function than the need for actual functionality.
Most laptop webcams are very small because there's been a focus on minimizing chassis depth, especially with Macs and ultra-light notebooks, and as a result, they aren't always as effective as they could be. However, they'll do for everyday use. If you want a more professional look, you might want to consider something separate, although make sure you have sufficient ports (and compatible ones!). You might also consider raising your laptop up on a stand if you want to make calls more regularly. Aim to have it in line with your eyes, not your chin, at the least.
As for phone cams (assuming your video conferencing software has a mobile app), you're pretty limited in terms of webcams. However, most phones have acceptable selfie cameras that do well for video conferencing.
Telephones
Now, many of us haven't owned telephones in years, outside our cell phones. However, a lot of businesses still rely on them, and for good reason. They're simple to use, don't often need recharging, and are a great way to separate your home life from your work life.
But when you're working remotely or from the office with colleagues elsewhere, it may be beneficial to have a phone that's capable of remote calling with video. If you're asking what equipment you need to hold a video conference, this can be a flexible solution.
Perhaps you have a meeting room that's set up for video conferencing. Or maybe you're a school where it's helpful to have video calls because you cater to hearing-impaired pupils. We have a case study from the Albuquerque Sign Language Academy where our Vision phones played an important role in doing just that.
No matter what you need it for, a video conferencing phone can be ideal for including those who might not otherwise be able to be included. And it adds a bit of prestige to more senior positions, as well.
Computers
So let's talk about your device. Most computer systems make it easy to combine the hardware and software needed for video conferencing.
At Wildix, our employees use a mix of Macbooks, Windows laptops and Windows desktops. Which means that our solutions must be as system-agnostic as possible. Typically, most processors are fairly modern (4-5 years old maximum) with at least 8GB of RAM.
If your computer can run the latest version of Windows 11 or macOS X, it'll run Wildix systems. Wildix is compatible with Windows systems from Windows 7 onward.
And many older systems will run Wildix as well, along with some Linux systems, although we don't really test those. I've run it on PopOS (a Linux-based system) successfully, and it's also worked on some flavours of Arch. However, your experience on any Linux-based system will vary depending on how well it supports Google Chrome and manages WebRTC. Wildix systems also run on Google Chrome OS.
It's this sheer flexibility that makes our solutions extremely valuable to anyone looking to improve their communications.
Complete Systems
Complete systems also ensure simplicity, and they often easily answer the question of what are the hardware and software requirements for video conferencing. Simply put, having almost all the software and hardware needed for video conferencing in one package helps you deliver an outstanding experience.
Imagine if you got:
A 4K webcam
An HD webcam that tracks people
Two mics
A remote
A stand compatible with 3 monitors up to 65 inches*
A dedicated PC able to handle nearly any video conferencing software
(*Monitors not included)
All of that lets you quickly set up a dedicated video conferencing area in your business, and with the power of Wildix solutions, you can share up to three different tabs on separate screens. Remote conferences get a lot easier when you have the right hardware and software.
Software for Remote Working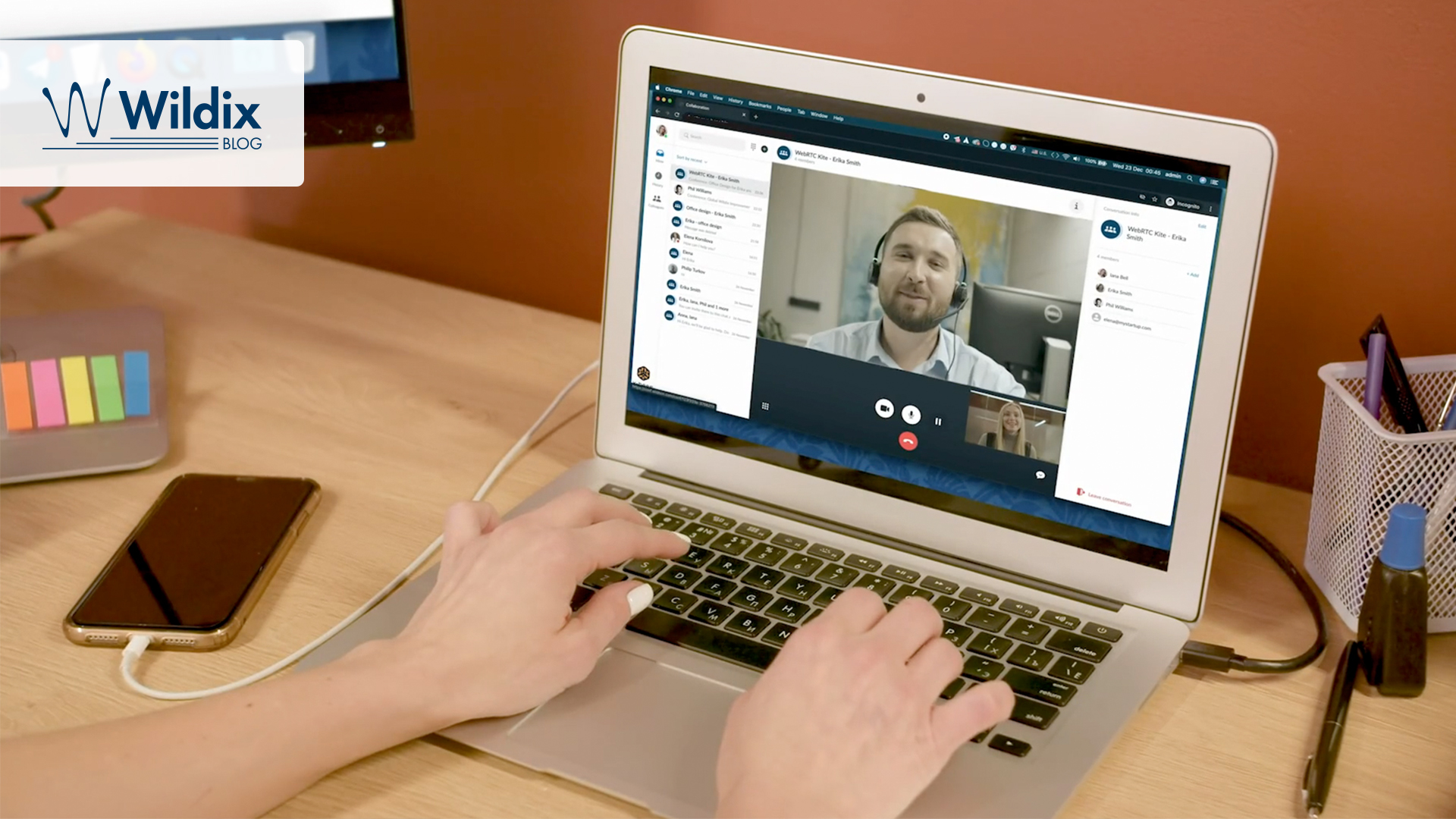 When it comes to software, you need something that's secure and is designed for the purpose of connecting you swiftly and smoothly.
Easy to Use
Software should be simple above all. It doesn't matter how secure it is if no one can use it. Using Google or Microsoft single sign-on, ensuring the software is completely in the browser and using an intuitive GUI helps customers succeed.
We always suggest avoiding VPNs, simply because they're unnecessary. And in some places, such as Dubai, they may not be entirely legal. What's worse is that with most Mac operating systems, a VPN appears to be partly ineffective due to major security flaws found in May 2022.
From a user perspective, firing up a VPN is slow, and it can be a pain to have all traffic routed through a specific country. Instead, communications software should simply be able to route traffic directly rather than having to go via a dedicated telephony system that may not be able to handle the increased volume of traffic.
Secure by Design
We've talked a lot about secure-by-design principles, and most boil down to this: eliminate the human element where possible.
Most telephony systems have critical vulnerabilities that allow intruders in relatively easily. We saw this with various 3CX systems as well as Yealink devices and so on. So when you have a truly secure-by-design system, you need it to do the following:
Use security throughout the sending, receiving and transport process
Encrypt all communications, including video, text, documents and so on
Not rely on external hardware such as SBCs
Have security embedded throughout the system, not simply layered on top
Has its own dedicated hardware that's tuned to simply work
That is how you end up with a solid system that gets the job done effectively.
Return on Investment
One of the more unique concepts that power Wildix is the idea that a system you sell must produce a return on investment. That is, for every dollar, euro or pound you put into a telephony solution, it must deliver the same or more back in terms of efficiencies, cost savings or increase in opportunities.
It could be as simple as being integrated into your ERP or CRM software. If you're constantly cutting and pasting data between your telephony system and your other software, you end up with errors creeping in, and you may even lose opportunities because of this incorrect data. Integrations can really help with this process, making it much more efficient, as the ABD Tax Firm in Zurich found out. Wildix saved them hours each day. This is why the software and hardware needed for video conferencing must be completely in tune.
Or it could be reducing the number of missed calls. Every time you can't answer the telephone, it could represent a lost sale. As a result, reducing this number from 25% to 8%, as in the case of Northside Truck and Van in the UK, increased opportunities and made sure that customers were satisfied with the service.
It could even be through call tracking solutions where value is found. By checking which salespeople answer calls and how long it takes, you can train people to provide better service. And returning the call to reception is extremely valuable to capture customers, as the car dealership Schiatti Class in Italy found out.
The options are nearly endless — if you have the right hardware and software needed for video conferencing. At Wildix, we're proud to deliver almost everything any company needs to use our services as a service, letting you build impressive systems regardless of your vertical or operational requirements.
For more tips on the software and hardware Wildix provides, subscribe to receive our magazine for free!