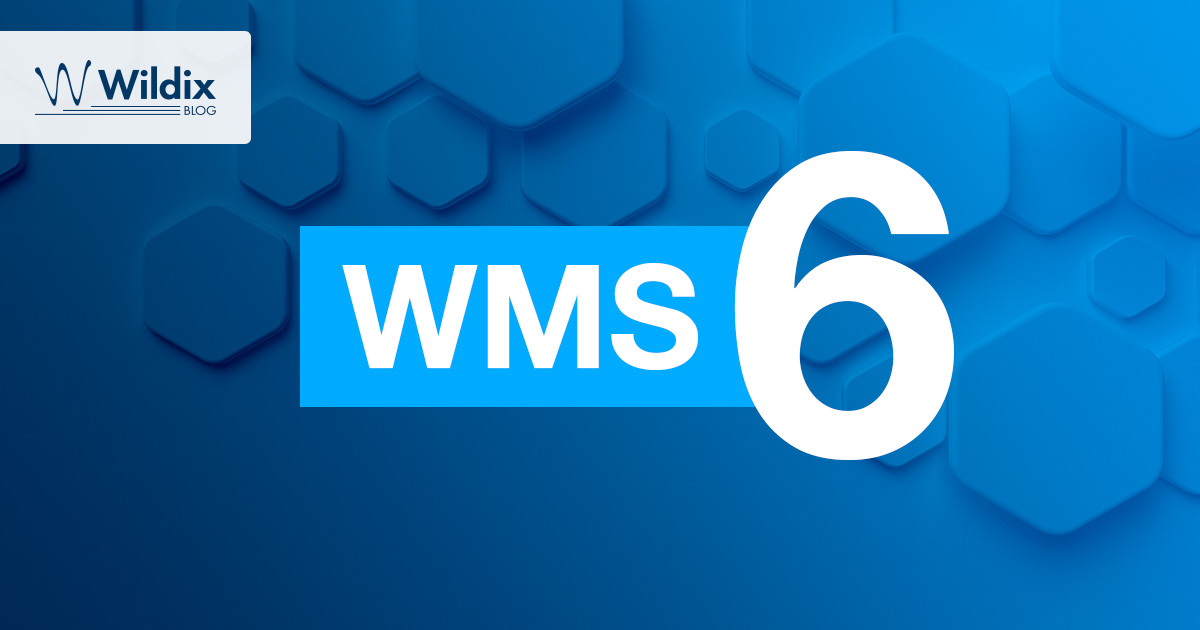 WMS 6 is the latest, greatest upgrade to our core operating system for our cloud telephony solutions, and it offers numerous adjustments and quality of life improvements. Let's take a quick look at some of them.
The Core
At the heart of WMS 6, we've made significant improvements to the kernel and its core components. We've focused on improving CPU efficiency and resources as well as delivering multiple performance enhancements across the board.
All of this helps ensure you have a fully updated system, one that's completely stable and ready to use. This is vital, as you rely on us providing near-perfect uptime to ensure your customers can always communicate. Updates also keep you secure as well, making it critical to keep your business data completely safe through our secure-by-design approach.
CLASSOUND Updates
CLASSOUND is our ever-versatile embedded SIP service, and as such, it benefits from the significant overhaul that WMS 6 represents. First, we have Instant Virtual Porting, our solution that allows you to carry on using your old number while it's ported over. This means seamless service that gives you a full CLASSOUND experience from day one.
There's also a failover PBX option for CLASSOUND, so if you have a hardware PBX that has a service interruption, you can still make inbound and outbound calls using your Wildix system. This again delivers the business redundancy you and your customers need to ensure you never miss a call.
Google and Microsoft
One of the biggest improvements has been creating a full-scale integration with both Google and Microsoft 365. This lets you import your contacts into Wildix solutions, as well as enjoying the benefits of SSO.
There's also an MS Teams plug-in, teams4Wildix. This is the only phone system integration that provides the benefits of Teams without having to use additional costly licenses. It makes it much more cost-effective and allows you to keep the interface you like. If you use Outlook, you can integrate it with Wildix systems to replicate Outlook statuses and call Outlook contacts. As with WMS 5, calendars are covered in Collaboration, with Microsoft 365 calendars syncing automatically.
What's completely new in WMS 6 is the ability to sync with Google calendars. Again, based on the events in your calendar, your user status is updated automatically and shared with all of your colleagues.
Those who use x-bees — the sales communication platform by Wildix — get additional advantages: They can schedule events using x-bees, searching the calendars of those involved to find a mutually convenient time. This works with both Google and Microsoft calendars. As a result, it's easy to create meetings quickly without having to check numerous different schedules separately, so you can set up calls with prospects and speed up decision-making processes.
Contact Colleagues Easily
With WMS 6, we add the BLF Prefix feature, which lets you create a shortcut to different services within the system. If you need to send a message using the intercom feature, for example, all you need to do is to press the new Prefix key on your desk phone and then press the BLF key assigned to a colleague. Another example could be when you want to send a call to a colleague's voicemail. Simply press the Prefix key during a call, then press the BLF key assigned to a colleague and the call is sent to their mailbox. The Prefix key can be configured according to your needs via the Wildix Dialplan. Thanks to this feature, users get immediate access to the services they use every day.
We've also developed additional usability features involving Android Auto for when you're on the road.
x-hoppers
As the unique solution for retail that incorporates analytics and communications, x-hoppers is the ultimate way to ensure sales assistants can get answers, help customers and communicate across the store. Every headset in the x-hoppers system is automatically connected to a central broadcast when it's released from the charging cradle, and assistants can communicate via its push-to-talk functionality. WMS 6 brings new functionality to this retail vertical solution. This includes:
Broadcast analytics (who joined, how long, how many interactions and so on)
Integrations with smart AI solutions, such as security cameras
The addition of broadcast analytics helps managers analyse staff behaviour and identify issues quickly to ensure training can be delivered appropriately. Call recording helps with responses, especially when there's a disparity between customer complaints and staff reporting.
AI smart solutions can analyse customer and staff behaviour in real-time via a store's camera system. Integrating these into x-hoppers lets the solutions trigger alerts to the headset, letting staff deal with issues as they arise. This helps keep staff safer while also reducing shrink from theft.
Rolling Out
WMS 6 is scheduled to be released as the stable version in early October and rolled out over a few weeks across different countries.
Ultimately, WMS 6 is the continuation of a long line of Wildix systems that are designed to deliver exactly what you need. These updates and upgrades help to make businesses more efficient, more secure and more effective.
For more information on WMS 6, visit our Confluence page or sign into our eLearning page to watch the full presentation.