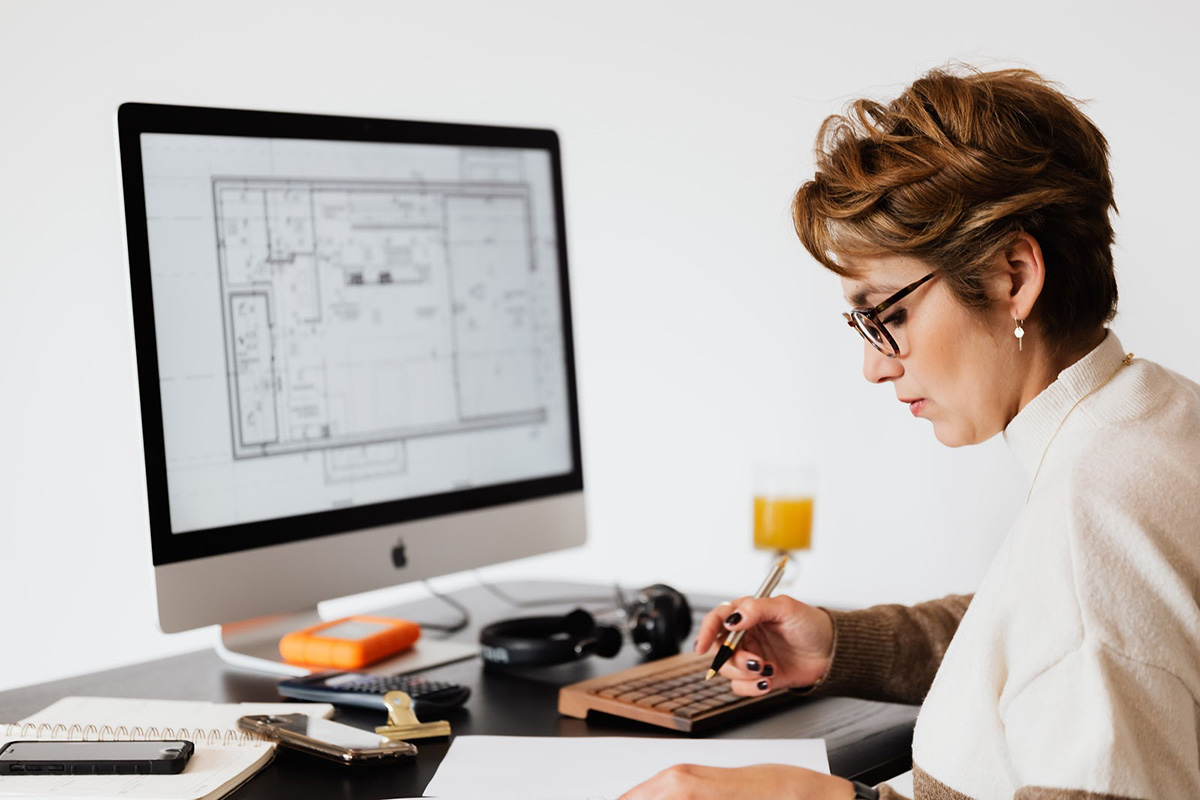 Studies have shown that now more than ever, working from home has become a viable option for companies around the globe. As more and more companies start to return to a physical office, many employees are being allowed to work from home a few days a week. When the global health crisis first hit, smart working caught many companies unaware, and employees had to make do with what they had in terms of an at-home office. This blog post will help guide you through the steps you should take to make your home office feel like, well, an office.
Set up a plan with your Employer
First and foremost, you need to set up a plan with your employer so that everyone is on the same page. Important things to hammer out are the details of how many days a week you can work from home, if they're the same days every week or if the plan is more flexible, and what the procedure is if you're at home but they need you to physically come into the office location. Setting these standards early will help avoid conflict and confusion down the line. We suggest making sure that your WFH days are listed on your shared calendar so you can avoid calls like, "Weren't you supposed to be in the office today?"
Another thing to ask your employer about is if they will offer any sort of stipend for the use of your home office materials, or if they will help pay for new furnishings you may need to purchase. Things like internet use are often overlooked in this case. Making sure these key details are figured out early can save from major headaches down the road.
Find your home office space
When the shutdowns started, it was easy to make do with the space you had in your home. Working from the kitchen table or from a spare bedroom wasn't ideal, but they got the job done. If you have space at home to convert a whole room into an office, that's great! If not, it's time to get creative. If you can't use a whole spare room, you can look into arranging your furniture so that you can create a workspace that doesn't take up a lot of room. Maximizing your space isn't about just adding more furniture; it's about using it in the most efficient way.
Other great ideas for offices we've seen include large closets converted from storage to an office, drab basements changed into zen efficiency spaces, and makeup vanities that easily transition from work to play. After all, it's your house and you can have the corner office if you want!
Pro Tip: try to make sure that your home office has some sort of natural light. According to Elemental Green, a naturally lit space will help you be more productive than an artificially lit work environment.
Gather Your Office Equipment
Now that you've settled on an office space and you know how frequently you'll be working there, you can pick out a setup that works best for you. If you're working from home one or two days a week at most, you don't need to buy a big, heavy, expensive desk. Something smaller or a little lighter will do the trick without having to spend a lot of money on a full office set. Once you've got your desk, be sure to purchase a chair that is actually comfortable. While tempting, it's not advisable to work from a recliner all day, and hard kitchen chairs aren't exactly doing anyone's back any favors. Again the goal here is to make it feel like an actual office, even if your chair is a little funkier than normal.
When it comes to office supplies, the number of days a week you'll be working from home should inform just how much of a setup you'll need. If you just need a few pens, sticky notes and a notebook, your setup will be pretty easy. But if you need any equipment like a printer, scanner or shipping materials, work with your employer to find the best solution. All of these equipment pieces take up valuable space in your home office, so keep that in mind when picking out your space.
Make It Your Own
Much like your desk at work, you'll be spending a lot of time in this part of your home so make it as fun as you want! Adding photos of your family or pets will still bring you a smile, even if they're in the next room. Adding plants and greenery to your space will help to spruce up the room, and since you'll probably actually have a window, they're easier to keep alive. Rugs and blankets can help add extra dimension to your space while making your work environment feel extra cozy and welcoming.
If you're working with a relatively small space and you don't have much desktop area or storage, try hanging baskets or small buckets on the walls to store your papers, pens, notepads, etc. That vertical space isn't just for adding calendars and whiteboards!