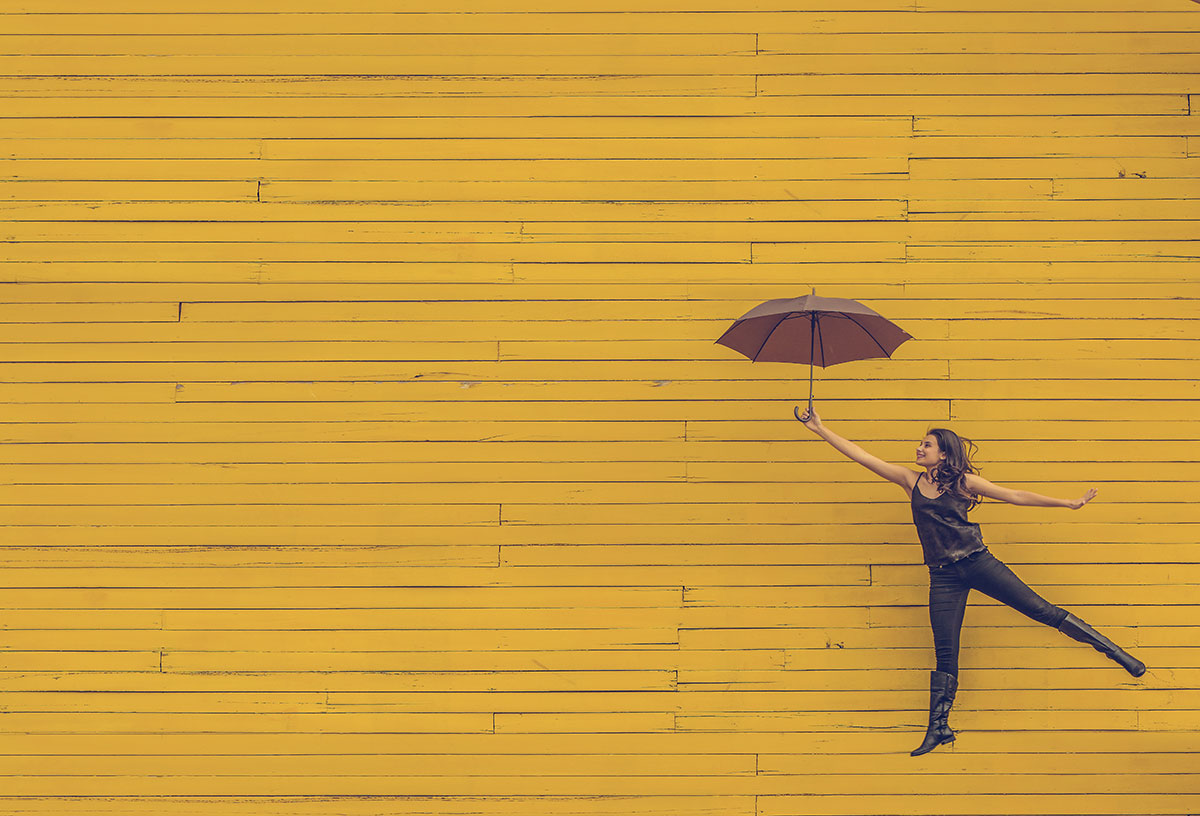 You have a free tool to do more business. It's up to you whether you want to use it or not.
I have already told you about it several times, but I will never tire of repeating it: being on LinkedIn, from a professional point of view, is essential.
I feel I can say this with certainty because I have seen, both for myself and for other professionals, excellent results.
I always tell it like this: more than 5 years ago I arrived in Barcelona, from Milan, without knowing anyone, and after 6 months I found my first customer — a B2B company in Barcelona — and after 1 year I started to be contacted to organize training courses in Spain. All this was certainly possible thanks to tenacity, networking and a well-defined strategy — but the tool that made all this possible was LinkedIn.
In other words, LinkedIn works.
I'm sure many of your competitors are already on LinkedIn looking for potential customers, collaborators or partners.
I'm also sure that among the users of this social network you can find potential customers and collaborators, whom you may be trying to find and contact through other channels, wasting time and energy.
How about trying LinkedIn, too?
It's just a matter of following some advice, getting informed, learning and then taking action.
To support my thesis, I think it is also right to share objective data and statistics. According to Business Insider Intelligence's research, LinkedIn is the most reliable social network, winning for the third year in a row the first place on the podium of the Digital Trust Report 2019.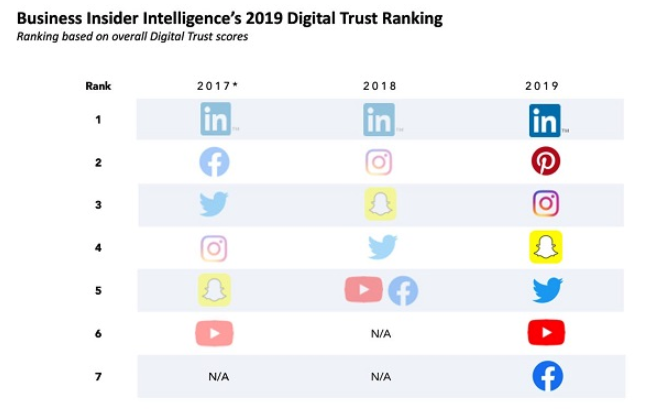 The categories measured in the panel of 1,974 people were security, legitimacy, community, user experience, sharing and relevance, the six pillars on which the value of a social network is based.
The fact that LinkedIn has been perceived for several years as the most reliable social network depends on the fact that it is (still!) a professional platform, where you can find relevant and interesting content and where you can interface with professionals from all sectors – unlike social networks such as Facebook, Instagram or Pinterest, where professional content increasingly mixes with personal, leisure-related content.
LinkedIn's numbers are significantly lower than others: today LinkedIn has more than 675 million users worldwide, while the Zuckerberg giant has more than 2.6 billion users (data updated to January 2020 in the annual research carried out by We Are Social and Hootsuite).
But in this case it is not quantity that counts, but quality.
And this principle is at the basis of the whole LinkedIn operation: it doesn't matter how many posts a week we write, but it is essential that the content is valuable. It doesn't matter if we have 500 or 5,000 connections, what matters is that they are professionals who can add value to our professional lives, and that they can really give us the opportunity to generate business opportunities or to achieve our goal — whatever it is. It is not essential to add 10 contacts to our network every day, but it is certainly important to maintain an active relationship with those we add, even if only one per month.
Quality, not quantity.