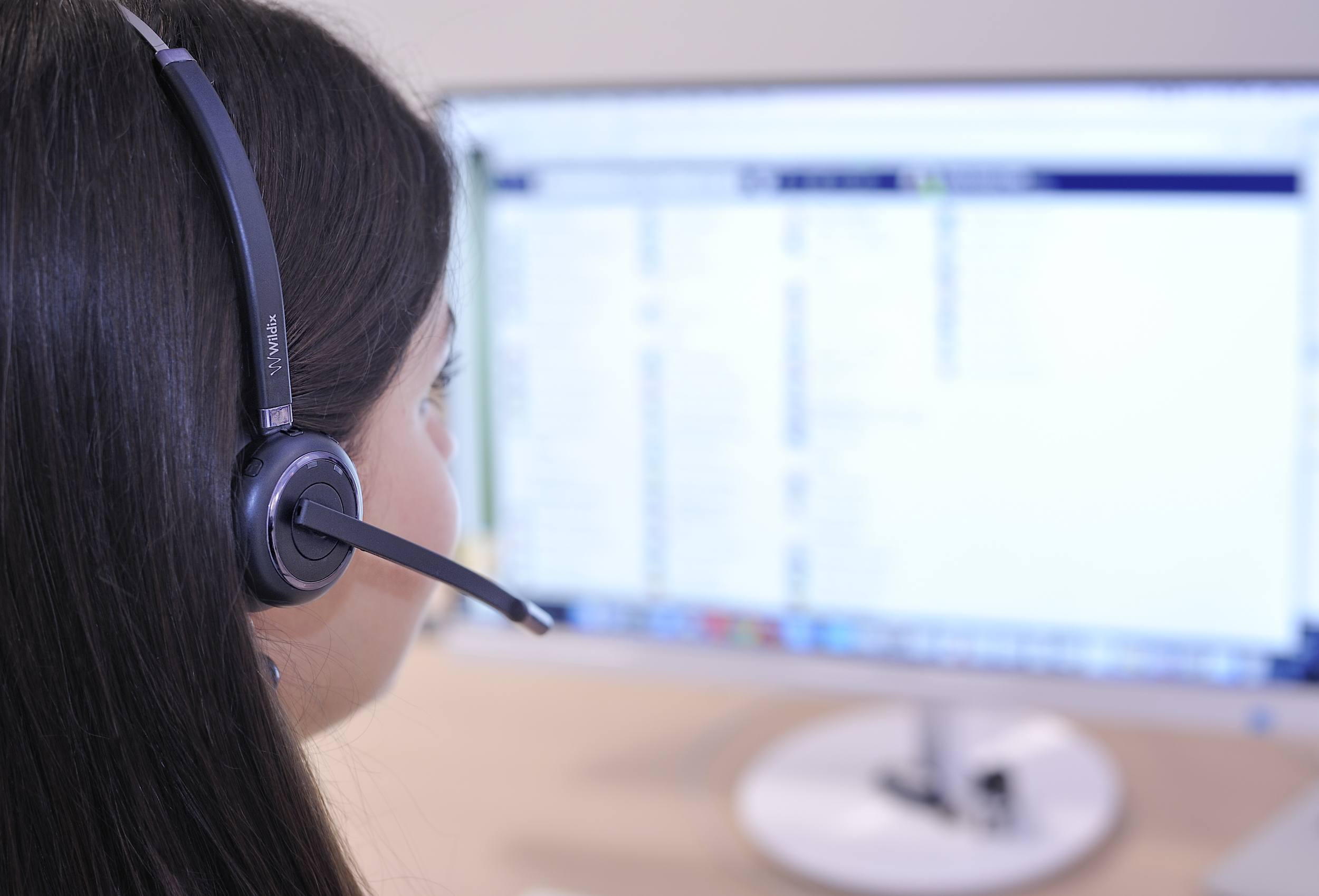 In this blog article we will discover the most unexpected and innovative ICT integrations for Contact Center. Some of these products have the possibility to become a real game changer and disrupt the Call Center industry in the nearest future.
DECT HEADSET
A wireless headset is a very handy tool for a contact center, as it lets a call agent leave the desk while on a call, but why choose a DECT headset over a Bluetooth one? Let's compare the two technologies.
Connectivity and interference issues
A Bluetooth headset can be paired with up to eight devices, while a DECT headset can only connect to the base station. It may seem an advantage to carry one single device that connects to your PC, to your mobile phone, to your car. For personal use – yes, definitely. In a call center environment, it often gets paired to a wrong device and confuses the user. In addition, a Bluetooth headset operates at 2.4GHz frequency, so in a situation with a high density of devices, a Bluetooth headset may have interference from Wifi routers or mobile phones.
Audio quality
Let's take a look back at history of both technologies. DECT standard is primarily used for cordless telephone systems. DECT stands for Digital Enhanced Cordless Telecommunication (also, Digital European Cordless Telecommunications), which means it was originally designed for voice communications. Bluetooth was originally designed for exchanging data over short distances. In terms of sound quality DECT and Bluetooth is night and day. For professional use, like in a contact center, where you need to make sure your calls do not get disconnected, it is better to opt for DECT.
Wireless coverage range
DECT standard delivers a much greater coverage range compared to Bluetooth. Most Bluetooth devices offer a range of about 30 feet (10 meters) (Class 2 devices), while when it comes to DECT, you have the option to deploy a multicell DECT network, where you can seamlessly roam from one base station to another, without the risk of dropped calls or decreasing sound quality.
Wildix claims to offer a DECT headset with the largest roaming range in the world. Wildix W-AIR DECT multicell system currently supports up to 250 bases and 1000 devices per system, each base offering a coverage range of 165 feet (50 meters) indoors and 985 feet (300 meters) outdoors — a scalable and flexible DECT solution for professional use, allowing you to cover a large area where offices are located on multiple levels and floors. Users can move throughout the whole coverage area with W-AIR Headset while on a call.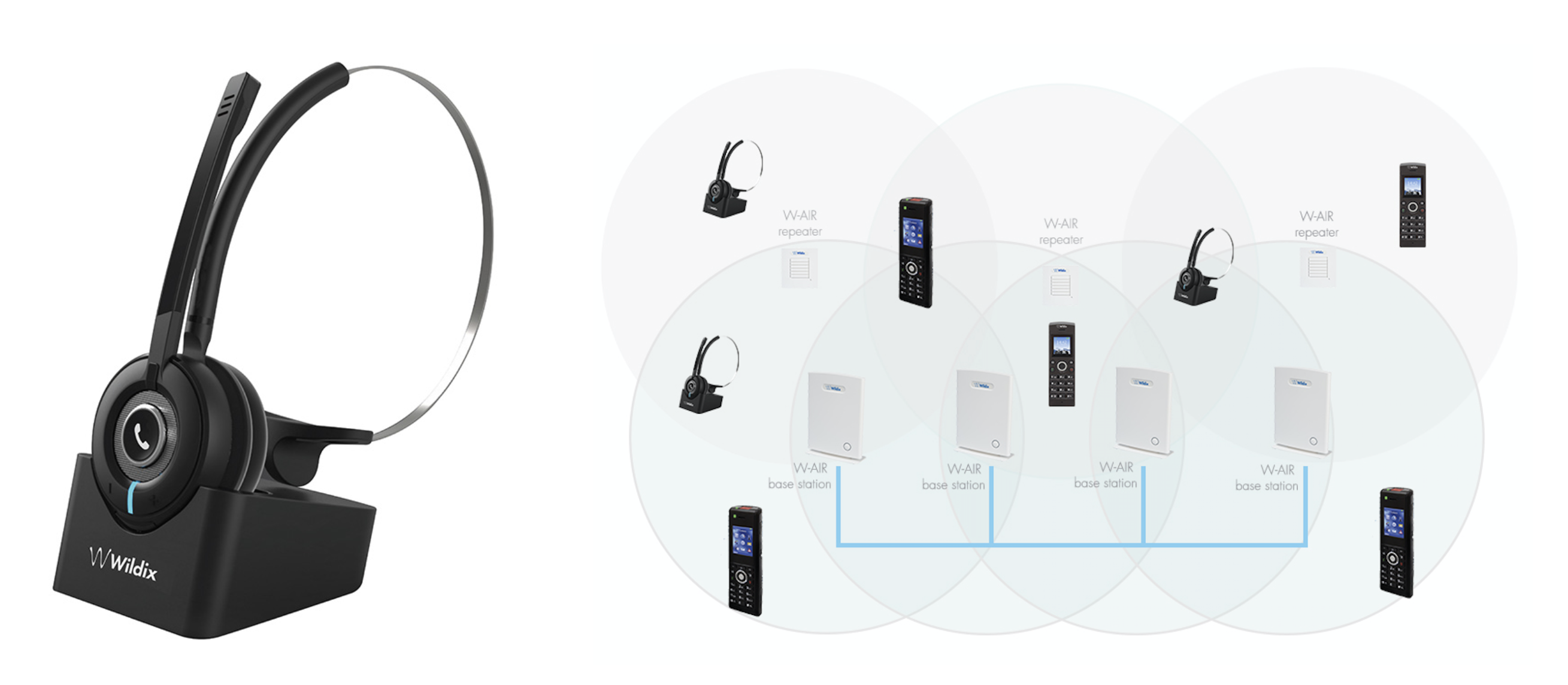 W-AIR DECT Headset and Intelligent DECT Network Configuration
With a DECT Headset, you can answer and hang up calls, swap an active call, place a call on hold and much more, but to be able to manage calls quickly and effectively, a call agent equipped with a headset also needs a CTI or an Attendant console and maybe even… a Surface device.

With a DECT Headset, you can answer and hang up calls, swap an active call, place a call on hold and much more, but to be able to manage calls quickly and effectively, a call agent equipped with a headset also needs a CTI or an Attendant console and maybe even… a Surface device.
SURFACE DISPLAY
Attendant consoles greatly simplify call management and improve the efficiency of call operators, allowing them to easily handle high volumes of incoming calls. Using attendant consoles, operators can put a call on hold and resume, answer and hang up a call, transfer a call, record a call and much more, using just a mouse and / or a keyboard. Additional features may include:
Possibility to see real-time user status of a colleague (busy on a phone, do not disturb, away, available) at any time or at the moment when transferring a call
Possibility to see geolocation of a colleague
Possibility to see who is calling a colleague
Be notified (audio / visual notification) of incoming calls to monitored colleague / queue
Pick up an incoming call of a colleague / a queue
Dynamically log in / log out from a queue
Call barging (call intrusion)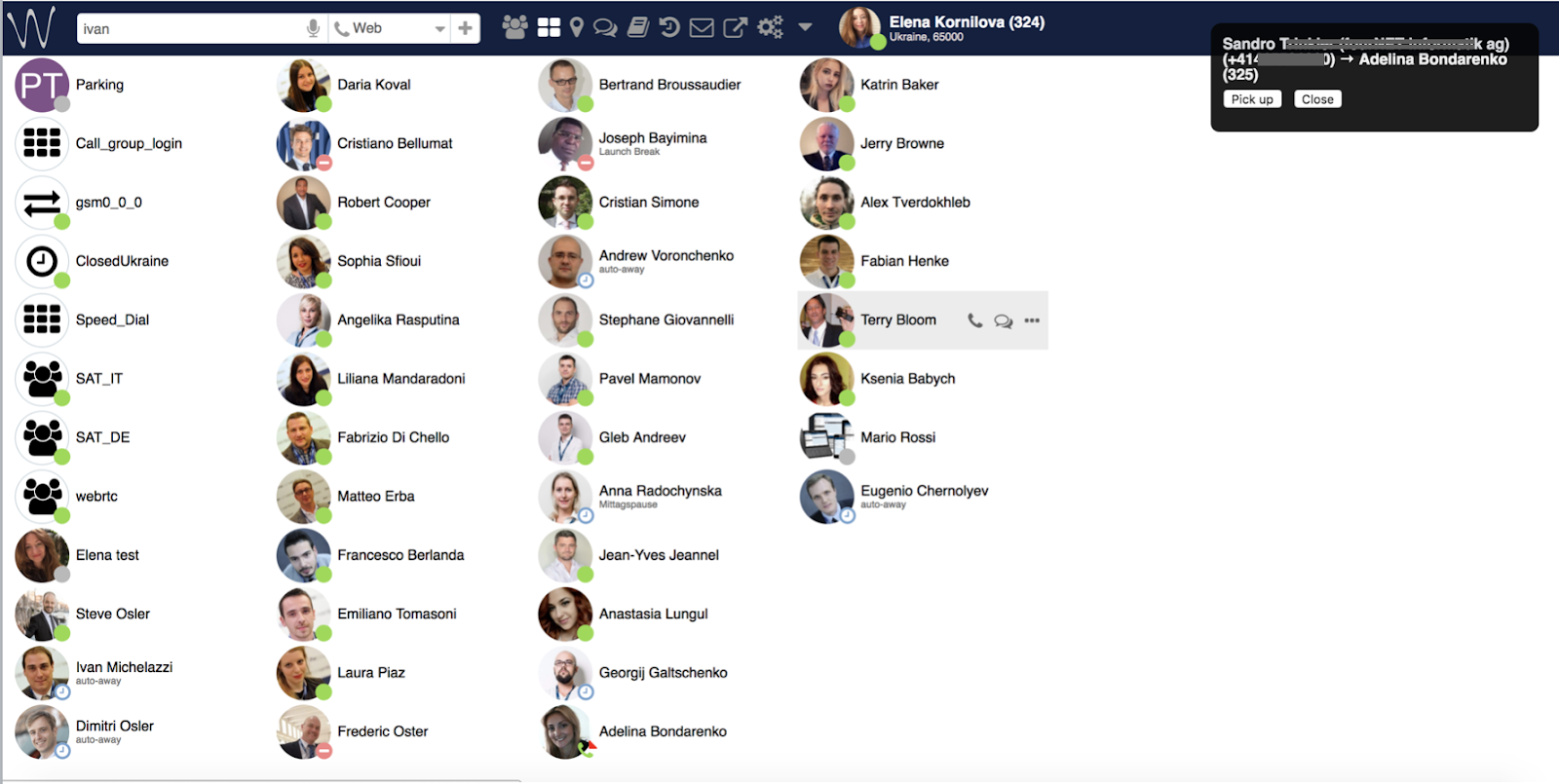 But why a touch display? A touch screen display or a Microsoft Surface device significantly improves the call-handling performance of an operator. Using your own hand instead of a mouse is much more intuitive and increases the user engagement. Imagine being able to transfer a call by simply touching the screen with your finger and then dragging it with your hand to a colleague.
Wildix announced Support of call transfer using Drag and Drop on Surface devices back in 2017 and this feature is already being used by some call centers.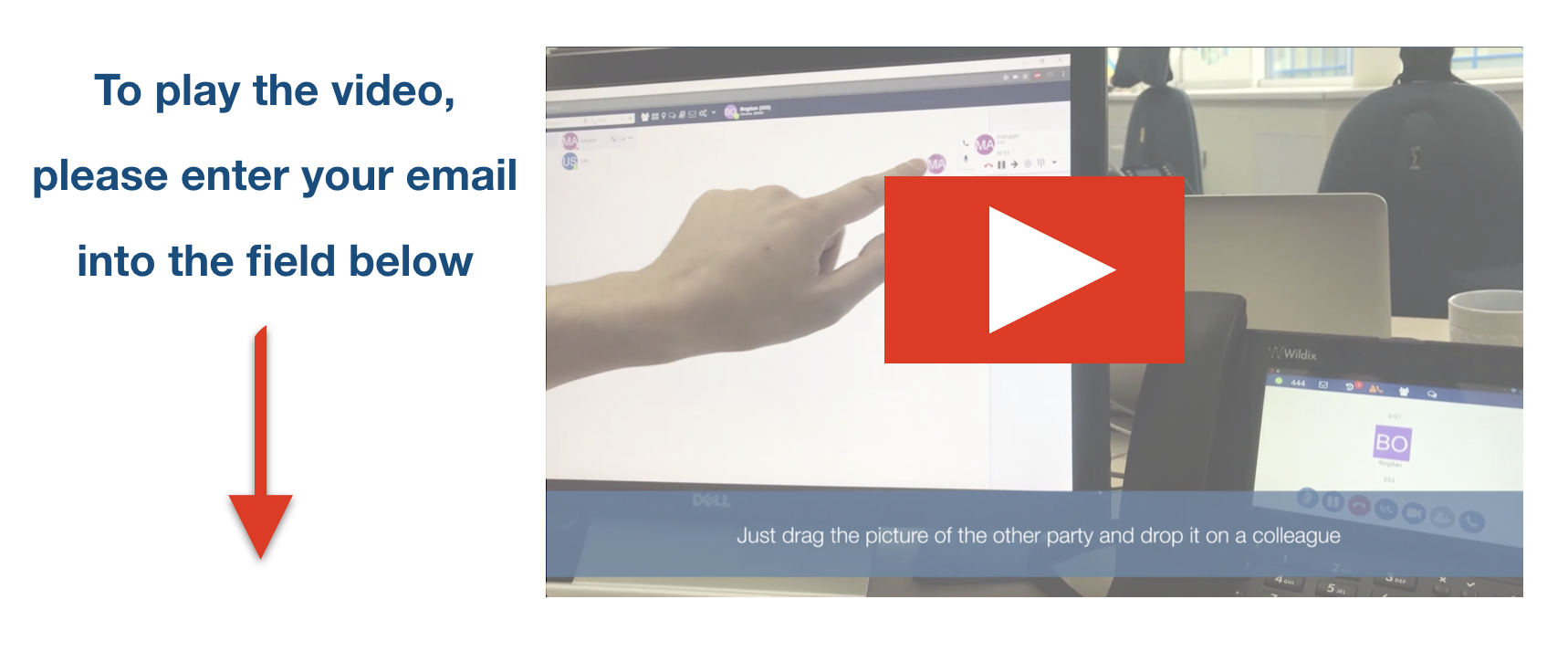 Those who truly believe in innovation and want augmented reality, can consider equipping their call center with 3D helmets.
VIRTUAL REALITY 3D HELMET
Need to transfer a call to a colleague? Just extend your arm in front of you, grab a call with your hand, bring it to your chest and then make a movement from the left to the right.
This is not science fiction! 3D helmets are already being used by real call centers. The idea is to provide a 360-degree experience which is totally immersive, and which requires some muscular activity from call agents that normally spend the whole day at their desks.
Another measurable result is the speed factor, since each single operation can be done twice as fast with the gestures, which are intuitive for a human and are immediately interpreted by the system.
Wildix, who has its own research and development center in Odesa, Ukraine, was the first one to bring virtual reality to the world of Unified Communications. "It could be a race of who answers more quickly, or a series of points obtained thanks to the skill in the management of specific operations; we believe that a hint of lightness and entertainment may make the work of an employee, for example a call center agent less 'alienating,'" comments Dimitri Osler, Wildix CTO.

3D Helmet for augmented reality
Equipping your contact center with the proper technology is the key to delivering excellent customer service. If you are not ready to try a 3D helmet, but still interested in boosting your contact center performance, fill in the form below and we will get back to you: