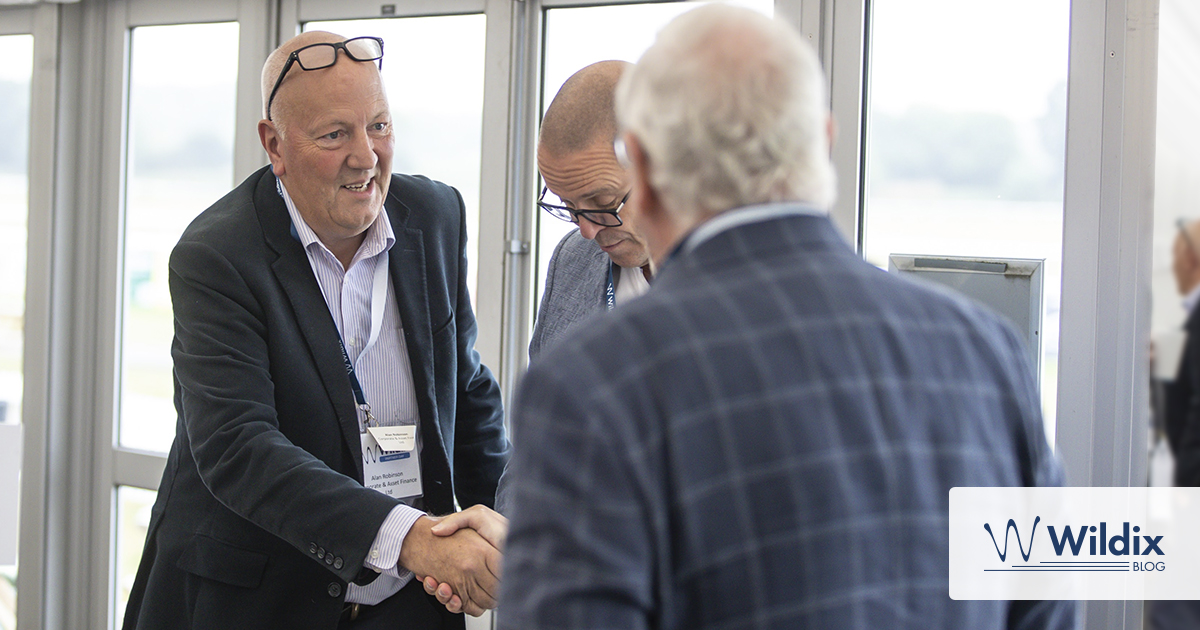 As a managed service provider (MSP), your livelihood is tied to the tech and communication needs of other businesses. But in the US alone, 50% of businesses don't even know that MSPs exist. This is a major hurdle new and established MSPs need to overcome to gain new customers and grow their business. However, it doesn't have to be something that you tackle alone. All you need to do is skip right over searching for marketing agencies and focus on "what is business partnering" and the value it can bring to your brand awareness.
What Is Business Partnering?
Generally speaking, business partnering is a close association between two organizations, which may or may not include joint ownership of a business. In either case, a partnership requires the top decision-makers and management from both companies to work together for the success of a business. For MSPs, the most common form of business partnering is their relationship with vendors.
As we've covered previously, there are disadvantages and advantages to business partnering. Just some of the advantages include:
Shared responsibility
Increased access to knowledge
Shared costs
Better brand recognition
Of these, one of the most enticing is an increase in brand awareness. Strong brand recognition is something that takes time, money and a clear strategy to build in the mind of the customer.  However, aligning yourself with a well-known company doesn't necessarily mean that the partnership will elevate your brand. Looking for a business partner requires a detailed analysis of your needs and the priorities of the vendor, but finding one that has the skills, resources and will to support your marketing efforts is absolutely worth your time and effort.
How Can Business Partnering Improve Your Brand?
To understand the marketing value of a business partnership, let's take a step back and look at your business from a customer perspective. Your client's expectations are shaped not only by your industry but by their everyday experiences. What that means is that if a client has worked with an MSP before, they likely understand your value. But, if a potential client is a first-time business owner and has no previous business-management experience, they may default to contacting vendors directly because that is how they've purchased their home telephony and IT services in the past.
That means from the moment you enter the market you aren't just competing against other MSPs — you're also up against large UCaaS vendors who also sell direct-to-customer. On your own, it can feel like you're David facing Goliath. But with the help of a strategic business partner with a strong brand, you can leverage their reputation and resources to increase your overall visibility and differentiate yourself from your competitors.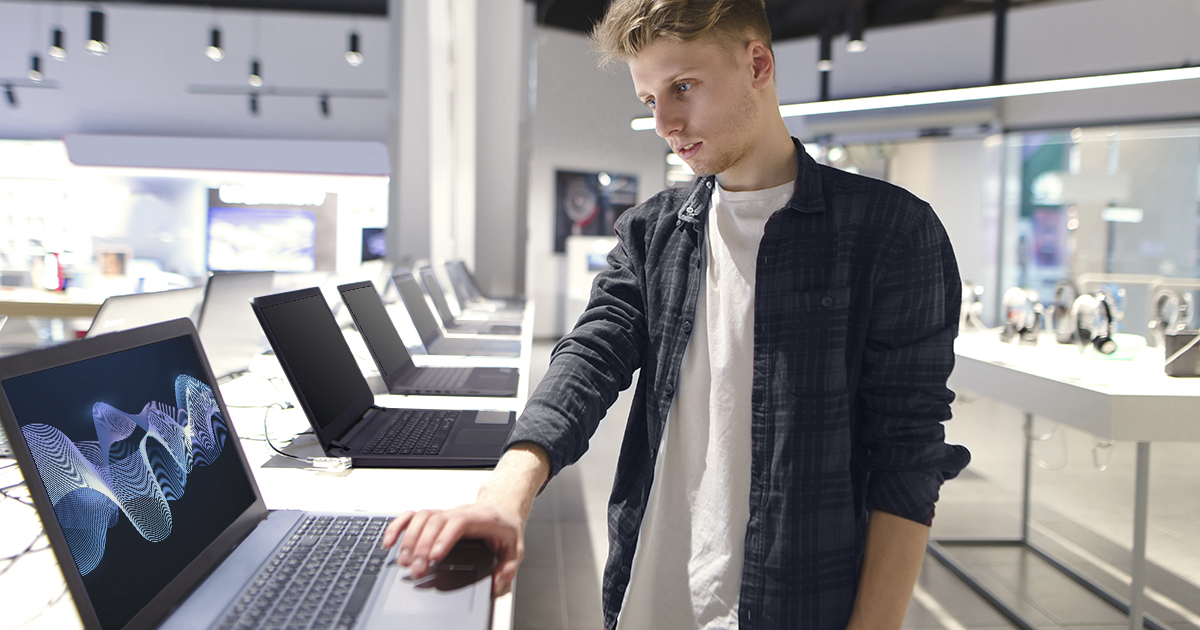 Differentiation
The companies that stand out in people's minds have something unique about them. For IKEA, it's its Swedishness. For Apple, it's the sleekness of its design. Just like those companies, you are better positioned to compete if there is something that makes your business different. This is something you can define on your own, but having a close association between two organizations means that you can share in your partner's points of differentiation or even use the partnership itself as something that sets you apart.
Exclusive partnerships
An easy way to make your business stand out, an exclusive partnership can position you as the only MSP or reseller to offer a vendor's service in a given area. It could also mean that you can only work with one vendor for a specific service. It all depends on the vendor and what they expect when looking for a business partner.
Ideally the former, not the latter, is what will help you differentiate yourself from other local MSPs. As the only one able to manage and install a solution, you've already given potential customers a reason to choose you, especially if your working partner doesn't sell directly to end-users.
Additionally, it means you have access to the expertise not only of your vendor but of other partners in their ecosystem as well. Since you aren't competing for the same customers, you are all able to freely share ideas and tips based on your experience, allowing everyone to grow their business and increasing the brand awareness of the vendor and the rest of the ecosystem at the same time.
Additional services
You may ask yourself, what is business partnering if it isn't exclusive? But the truth is even if you have an exclusive partnership, it will only cover one service or field. This means that you still have the opportunity to partner with other SaaS companies and add on other in-house specialties, such as cybersecurity, allowing you to combine and tailor your total solution to the needs of your customer.
Remember, your customers may not know what an MSP is, and they're possibly even less likely to know what products and services their business needs. What they know are the problems or business issues that they face. As a result, they will come to you expecting you to solve all their IT and communications issues. If you have the knowledge and partnerships available to integrate various assets and create a custom solution, then they may see you as a strategic partner, giving you not just one sale but a customer for life.
"We chose Wildix on advice from Neil Hathaway at PBIT. I've known Neil for 30 years now, he's looked after all our communications services since Andrew Craig Estate & Letting Agents was founded back in 1990. I trust Neil, his expert advice and knowledge, he always listens to our problems and challenges, and knows how to find the best possible solution to solve any difficulties. Neil advised that Wildix would be the best system to address our needs and I just followed his advice, as simple as that."
Andrew Craig, Andrew Craig Estate & Letting Agents
Security
Another point you should take into consideration is the security of your potential partner's services. You don't want to be at the point of going into business with a partner only to discover that their products are particularly vulnerable to supply chain attacks and other security breaches.
Not only does a lack of security open your customers up to potential data loss and downtime, but it can hurt their reputation and more importantly, yours. Set yourself up for success by choosing a provider, such as Wildix, that considers security early on in the development process and makes the effort to produce solutions that are 100% secure by design.
For UCaaS solutions, make sure you're looking for a business partner that includes encryption at every stage of transmission and storage, employs two-way factor authentication and uses secure browser-based technologies such as WebRTC. In addition to providing secure communications for your client, it also means that there is less work for you since there is no need to set up firewalls, SBCs or VPNs. So by choosing a partner with a secure-by-design solution, you get extra time to focus your efforts on other projects, like marketing, while simultaneously protecting your brand image.

Expanding Your Visibility
Regardless of the nature of a business, consumers won't understand what it is you do without at least a little bit of marketing. Think about the last time you heard of a new brand; could you understand from the logo and name alone what it is they do? While these elements no doubt help, it often isn't enough to understand the whole brand story.
Unless you have your own dedicated marketing department, you're likely so busy running your business that you don't have time to plan and think of how to grab the attention of potential customers, including those who don't already know what an MSP can offer. This is where your vendor or working partner can really make a difference. Because what is business partnering if not an opportunity to combine your resources and share expertise across both organizations?
Advertising and brand recognition
Going into business with a partner should mean that you share an overall strategy, including marketing. Ideally, this means you can join in with centralized marketing campaigns and promotions and use their brand assets. Some partners will encourage you to present yourself using their branding, logo and positioning, while others won't.
In either case, you can still use the vendor's name and brand recognition to your advantage. If they list their partners on their website, make sure you fulfill any potential requirements to qualify for the listing. Additionally, if they have a tiered level of partnership or give out any awards, make sure you list your partner level, such as Gold or Platinum, and any awards that you have on your website. These act as endorsements and help give your business extra credibility.
Resources and training
In addition to joining in on your vendor's marketing campaigns, it's worth investigating if your potential partner has a variety of marketing assets and materials that you can use to build your own campaigns tailored to your local market. Flyers, whitepapers and even simple branded images can make the process of designing and launching marketing activities that much easier.
What's more, it's worth choosing a strategic business partner who offers training not just on their solutions but also in sales and marketing as well. Courses and videos on ValueSelling and digital marketing skills, such as those offered to Wildix partners, are just a few examples of real investment and support in your business. If your vendor is not interested in helping you to perfect and hone the parts of your business that are focused on customer acquisition, then they don't see you as part of their future.
Remember, what is business partnering if your vendor isn't committed to your business's growth?
Excellent customer support
Of course, once you have customers, you must ensure that they have a wonderful experience and access to excellent customer support. Money can't buy good word-of-mouth advertising. It is natural and organic and comes from the way your business is run every day. As a result, good customer support is one area you can't lose focus on.
Don't forget that your clients don't see you and your vendor as part of an association between two organizations. For them, you are the company that provides their service. A buggy solution from your provider will not just reflect badly on them, but on you too. Your working partner should offer 24/7 monitoring, high uptime and quality technical support.
While you are the one who can create an integrated system tailored to your customer, you can't control your vendor's product. Knowing that you have the support behind you to quickly resolve any issues that arise not only gives you peace of mind but allows you to deliver a customer experience that will inspire your customers to rave about you to everyone they know.
Conclusion: A Chance for Mutual Success
Business partnering isn't just a chance to access a certain product or market, it's an opportunity to gain access to new skills and knowledge.
By becoming a Wildix partner, for example, MSPs have access to our e-learning platform with hundreds of hours of content on Wildix solutions, marketing and sales in addition to in-person sales and workflow management training sessions, marketing materials and support from regional marketing and area managers. We make this investment because we know that a partner who is constantly improving themselves and their brand will only bring value to themselves and to us. Their success is our success, which is why we never sell directly to customers. Our partners own their clients while we provide cutting-edge solutions. Together, we are stronger than apart.
However, Wildix isn't the only vendor out there. Whoever you choose, make sure you tackle the question "what is business partnering" keeping in mind all the benefits it can bring to your business and your customers. Because at the end of the day if a strategic business partner can't help bring you new clients, how can it possibly help your business grow?
If you'd like to go to the next level for social media outreach, read our blog on how to maintain a social media profile here!
For more insight on the value of partnerships, subscribe to receive our magazine for free!