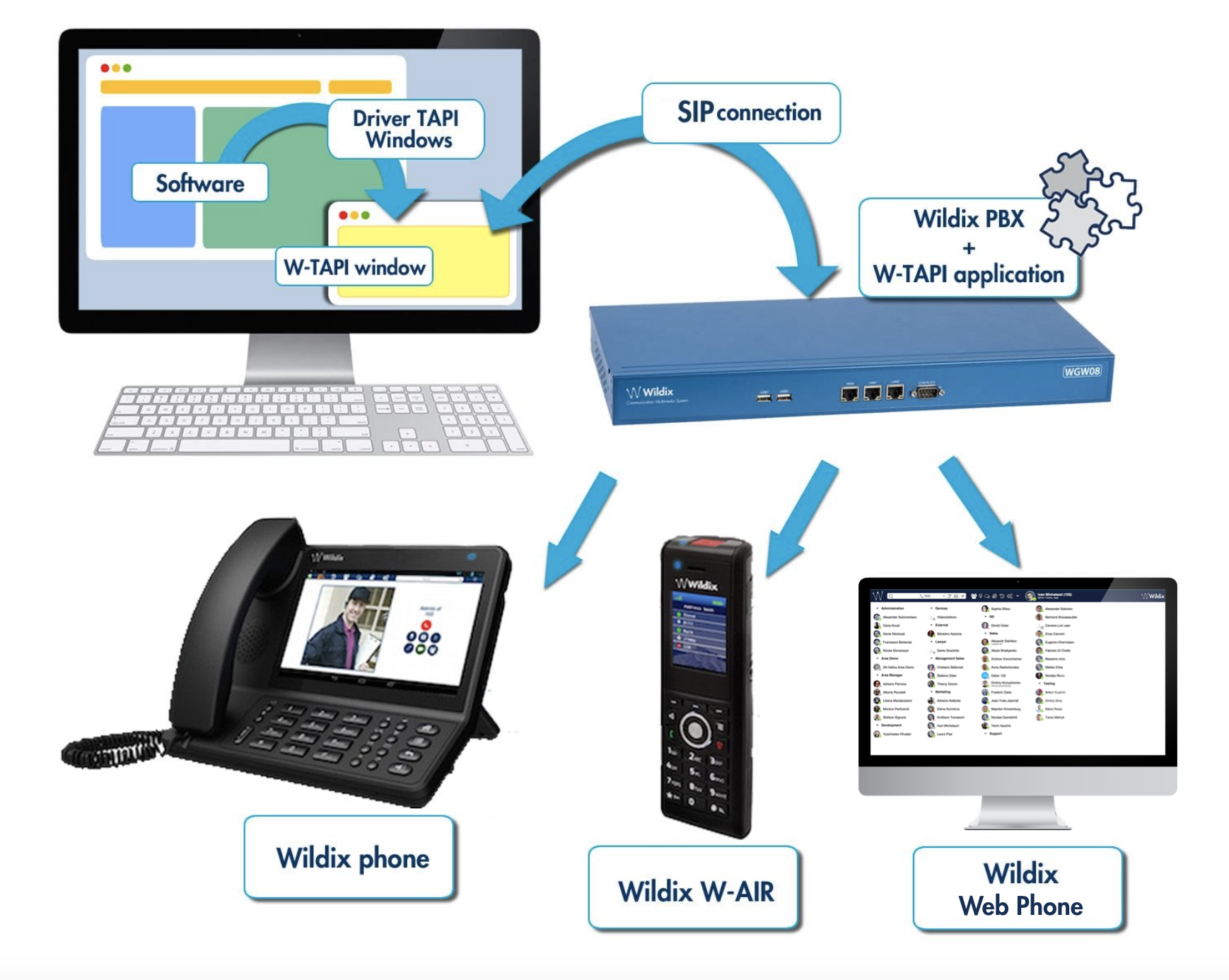 TAPI (Telephony Application Programming Interface) allows out-of-the-box integrations with many applications (such as Microsoft Outlook) and call center software (such as VoxTron).
TAPI is an abstraction layer that can interact both in ICC mode (controlling, in this case, only one device) or ICS mode (controlling many devices at once). The number of advantages provided by ICS mode justifies the selection of a PBX that supports it.
The huge advantage for software houses that are considering using TAPI is that, once the integration is completed, it can be used with numerous PBXs already on the market.
TAPI's most basic feature, which is also supported by most PBXs, is dial. More advanced features include call answering and disconnecting a call.