A common request of many customers is the possibility of calling from Outlook Address Book. The advantages are evident and can save a lot of time at work as clarified in this video by Michele Bucciarelli on his blog http://www.turbocomunicazioni.it.

This goal is easily achievable using the Wildix Integration Utility and the embedded TAPI feature of Outlook in just several steps. The feature is completely free for all Wildix PBX users.
1. download and install the Integration component from Wildix Collaboration > Settings > Extensions

2. during the installation, enter your Wildix PBX credentials: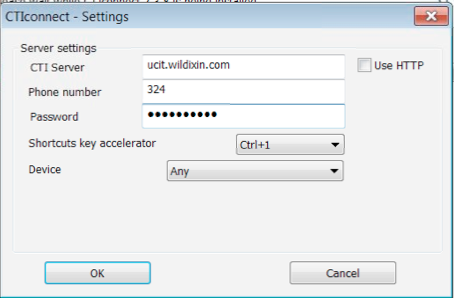 3. you are now ready to call using TAPI capable application, for example outlook: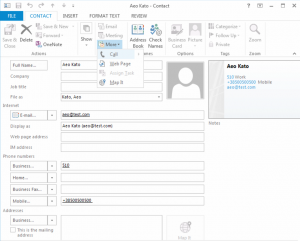 4. the first time you use the feature Outlook will ask you confirmation in order to select the correct Line from Dialing Options:
Remember to set the dialing patterns according to your dialplan in order to have the right prefix to access the outgoing line.
This feature is available for all Wildix users. In case you need this service in a Terminal Server (multi line) environment or want more features (redirect, hold, answer ..) please contact your Wildix reseller for a quotation of the full W-TAPI license or CTIconnect Engage service.