Many of our partners and their customers are asking how to integrate Skype and Skype for Business (SFB) with Wildix and other SIP standard PBXs and especially how to make business integrating them. By the end of the article you will know what is working and can be used from today to integrate Skype with your SIP based PBX.
Let's start with Skype
Having worked in the UC / VoIP / Communications field for the last 12 years I have known Skype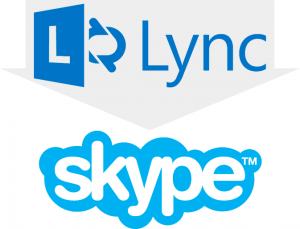 since the beginning and seen and used a lot of ways to integrate it (some of them not so successful). There was an official support for Asterisk (called Skype for Asterisk) – now it is gone. There has been a pletora of integrations less or more working (Sisky, Skip2PBX, Skype2SIP, SIP2Skype,  etc..). Many of them are gone now and I cannot suggest you to use one.
Why?
Skype protocol has always been officially a secret (although there are a few reports that it was reverse engineered – the leaks have been covered up) so what works today might stop working tomorrow. No company can really rely on these third party services. Moreover it seems that Skype network architecture is changing to integrate with Microsoft VoIP / UC Cloud platform and that this has introduced instability over time http://techcrunch.com/2015/03/10/skype-get-your-shit-together/ – adding a non authorized Skype Gateway to the picture is not the best idea. The only Skype and Microsoft certified solution, as far as I know, is: http://www.skype.com/en/features/skype-connect/.
This is the official SIP connector for Skype.
This integration will give you incoming calls from Skype users to your PBX (so that your Skype contacts can ring the PBX phone on your desk for example) and outgoing calls from the PBX to PSTN and mobile numbers via Skype Out.
Any other product can be used at your own risk, if you are a professional IT Integrator or Manager you should not put your customers / users at risk of course..
What about "Skype for Business"?
Skype is NOT SFB. SFB is the new brand of Lync with added calls between Skype and Lync users (and a cloud offering integrated with Office 365).
https://products.office.com/en-us/skype-for-business/online-meetings
There are a few flavors of this product:
Hosted at customer premises (as Lync was provided)
Cloud based – https://products.office.com/en-us/skype-for-business/compare-plans
The integration is offered by the Hosted version and by the "Online Plan 2" Look for: "Integration with on-premises communications systems, such as PBX and video teleconferencing systems".
What can be achieved with this integration? Skype for Business and Lync have really basic PBX features so they can be used only if the company requirements are really limited. I don't know of any company which is actually using Lync / SFB as a PBX solution without adding a real PBX connected to it which implements all the features missing in Lync.
After creating a TCP SIP trunk (SFB / Lync requires SIP TCP support) between the PBX and Skype for Business / Lync – it is possible to use SFB as a VoIP Soft Client to call out / in via the PBX. This way you can the advantages of both systems. Stable and reliable communications via the PBX and Office / Outlook / Skype integration via SFB.
Conclusions
Can these integrations be something interesting for your customers or for your company? Many of our partners have already implemented successfully both above integrations. Feel free to leave a comment or contact me if you need more information.