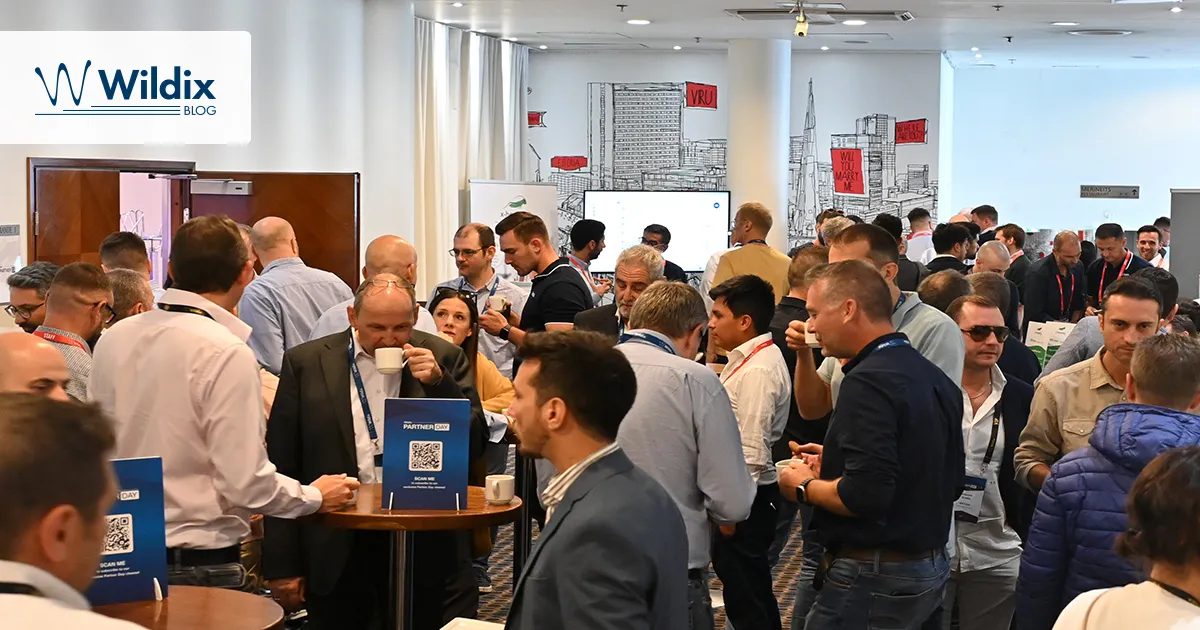 "They'd tried several vendors, but none of them wanted to do it. Then they came to us. They couldn't believe someone actually cared."
These are the words of one of our MSPs based in Canada, talking about a small setup they'd completed in the Caribbean. And it shows how the channel can get things done when major vendors cannot. But what is the channel exactly, and what does it do? More importantly, why is it so vital?
What Is the Channel?
The channel is shorthand for the distribution channel. It's the way software is distributed through MSPs indirectly, without the vendor directly selling to end-users. Most vendors use a mix of direct sales and the channel to distribute their products — although Wildix has always been a 100% channel-only vendor.
As a result, the channel is made up of tens of thousands of MSPs worldwide. In the US alone, there are an estimated 40,000 MSPs serving businesses, and the global MSP market is worth around $278 billion as of 2022.
By 2032, that market could be well over $800 billion.
All this means that the channel plays a critical role in any MSP offerings.
What Does the Channel Do?
The channel does everything, potentially. We've already talked about how WebRTC solutions can create value within the channel, but we've not discussed why we see value within the channel.
The channel can take a great solution and integrate it into a complete bundle: voice, video, integrations, telephone lines, SIP trunks, IT services and so on. This results in a cohesive service that matches customer needs precisely.
The key problem is that tech is so complex yet so interlinked that it needs a specialist to understand exactly what can be done and what the end user needs. How many end-users realise that their lifts or their doorphones are a part of their telecommunications system, for example. Or that a small amount of programming can add a useful button linking their comms and another critical piece of software?
It takes a skilled MSP to take a great solution and tailor it exactly to the client's needs.
But anyone can sell a solution and expect the customer to install it. And they'll do it. Sure, they'll have a PBX, and that system will work. But they won't have a system that actually adds value to their business — the efficiency gains and the business savings.
They'll have a PBX. It might be a bit cheaper, but they'll have lost opportunities to integrate their systems thoroughly and take advantage of the digital revolution.
Selling Direct: The Pitfalls for Vendors
Vendors need the channel. It helps to capture smaller businesses that don't have dedicated IT support and don't have the know-how to install their own solutions, and it captures bigger businesses that don't want to deal with IT infrastructure internally.
Yet many vendors are actively working to destroy the channel. This may sound hyperbolic, but think about it: If you try to actively take customers from your MSPs and are competing with them, you're trying to remove the channel from the equation.
Less business = channel death.
But in the short term, there's money to be made, and short-term gains are beloved by many CEOs and boards of directors. What happens in 10 years' time is irrelevant to them.
In addition, how many customers have you encountered who have struggled with tech support from their vendor? Or been told one thing only to find out the reality is that they can't supply what they've been promised?
Vendor sales will rarely be able to have personal conversations with smaller businesses in particular that determine exactly what those customers need. That's where the channel comes in.
But once a "bad system" goes in because it was cheaper than having an MSP do it, the customer is stuck with it. And they'll complain because it wasn't actually fit for purpose because they didn't know exactly what they needed.
We think it's better to have experts with a personal touch come in and create a complete package.
Channel Relationships: No Vendor Can Replicate Them
It's the personal touch that's key. No vendor can have quite the same personal touch as someone who's come to your business and installed an incredible series of solutions. MSPs are out there constantly building relationships with businesses big and small, and it's those relationships that are crucial.
Wildix gives MSPs the tools to troubleshoot and solve issues on their own, without the need to dial relatively useless level-one tech support. That's essential to managing the vendor-MSP-end-user relationship. Ultimately, the MSP is responsible for managing the end-user relationship and solving their issues and understanding their needs. Vendors cannot achieve the same depth of relationship.
And we ensure we can back our MSPs up when they need additional support to resolve an issue or solve a problem. Our tech support is based in the same countries as many of our partners.
We provide support when needed, and we make sure it counts.
What Can MSPs Do to Avoid the Death of the Channel?
It's simple: Don't buy from those who directly compete with you. Any vendor that is trying to take over the channel should be treated with caution. That's because they're taking your business, and some of them are actively attempting to take business from you.
Customers are ultimately driven by perceived value, not only price. So this means they will often go with a better solution if they see the value within it. Of course, that's sometimes after they've gone with the cheaper version and discovered it doesn't perform nearly as well.
But persevere. The channel is still vital, primarily because customers don't know what they need. Become their trusted advisors and ensure they understand the value you provide. Once you start to expand these trusted relationships, you'll find sales become a lot easier.
Ultimately, the channel is critical to Wildix, and it's a vital part of the wider business ecosystem. It also has clear advantages compared to selling direct. Vendors who are taking advantage of their market position to directly compete with the channel should be dropped by any MSP who cares about the continuation of their livelihoods.
For more insights, subscribe to receive our magazine for free!